Axate is a casual payments system for publishers' digital content.
The International Magazine Centre believes that reader revenue from digital content is essential to the future success of the magazine industry, so we're delighted to work with Axate.
Axate provides an easy and accessible tool for casual payments (pay per article/per day), subscriptions, newsletter subscriptions and voluntary contributions.
Get in touch with our dedicated International Magazine Centre account manager, Tristan Leaver, to talk over opportunities for your magazine.
How does it work?
Axate works like a digital wallet – readers upload money to their account and spend it as and when they want to read content. Registering and paying is quick and simple, enabling hassle-free reading for users.
Implementation is a simple plug-in to your site and is totally free. When active, Axate sits on your site as a little green tab. Readers click on the tab to view the price of an article, day pass or subscription.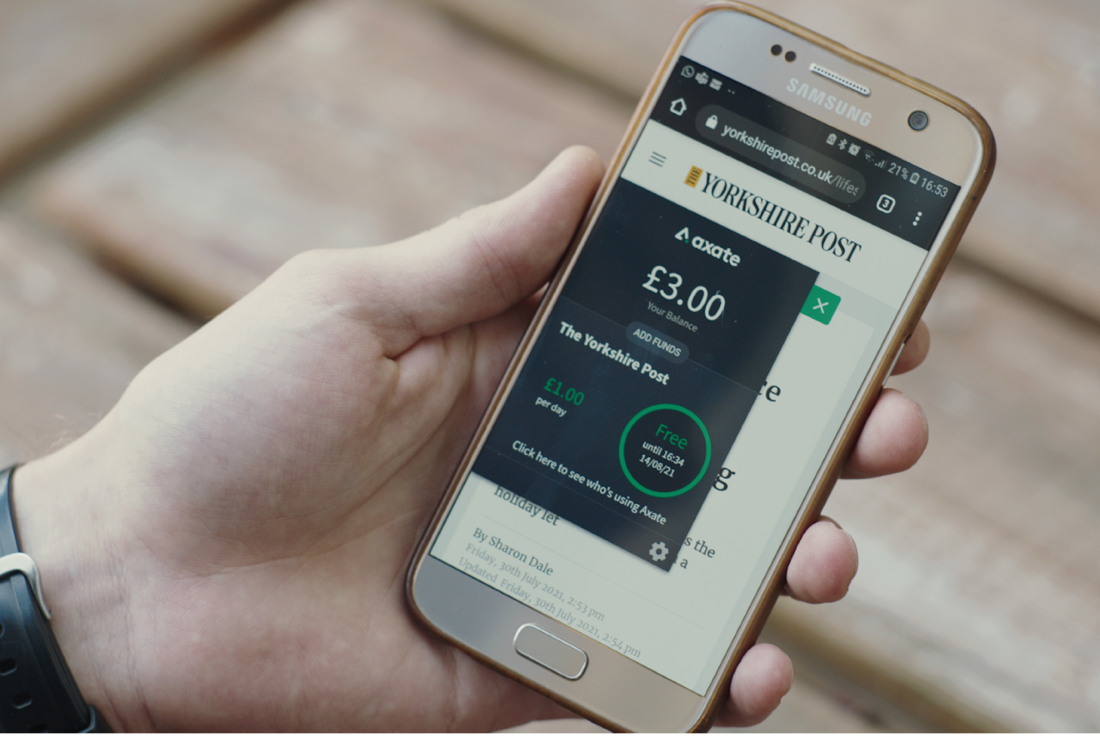 You choose which payment options to offer your readers. You maintain total control of your price, your content, your product and your business model.
Axate's payment tools

Casual payments
Axate's pay-as-you-go system lets readers pay for what they want, when they want, and at a price you set. Monetise casual readers and reward keen readers for their engagement with day-pass offerings.

Subscriptions
Convert your most-engaged readers to unlimited access with one simple click. Readers who unsubscribe will automatically return to casual, pay-as-you-go access, meaning no readers are ever locked out from your site.

Newsletters
Charge readers for their subscription to your email newsletter. Readers sign up via your website, pay through their Axate wallet and receive your newsletter once they've signed up. You can offer different newsletter packages for readers to choose from, such as specialised topic newsletters or tiered payment packages.

Contributions
Let readers support your site with optional casual payments, one-off or ongoing voluntary contributions. Ideal for brands with a strong mission who want to earn reader revenue, without locking anyone out from the vital information they need.
Get in touch to arrange a demo with Tristan Leaver and find out how you can test your pricing strategy, measure content performance and unlock new reader revenues by audience segments.