After incredible 🤯 feedback from our first-ever Patron Away Day in May, we're not wasting any time before planning the next one.
Get on the Wait List now!
Our second Patron Away Day will be on 9th and 10th of November in the Scottish Borders, bringing International Magazine Centre Patrons together to reconnect, take time out to work on their business and blow the cobwebs away.
The Away Day will be a half day's residential conference, dinner and drinks with your peers in the magazine industry – all designed to learn, support and inspire each other.
Like the last one, tickets will be strictly limited, and will only be available to International Magazine Centre Patrons. Become a Patron by choosing the tier that's right for you here.
Interested? Get on the wait list here👇🏻
We had a brilliant time at our last one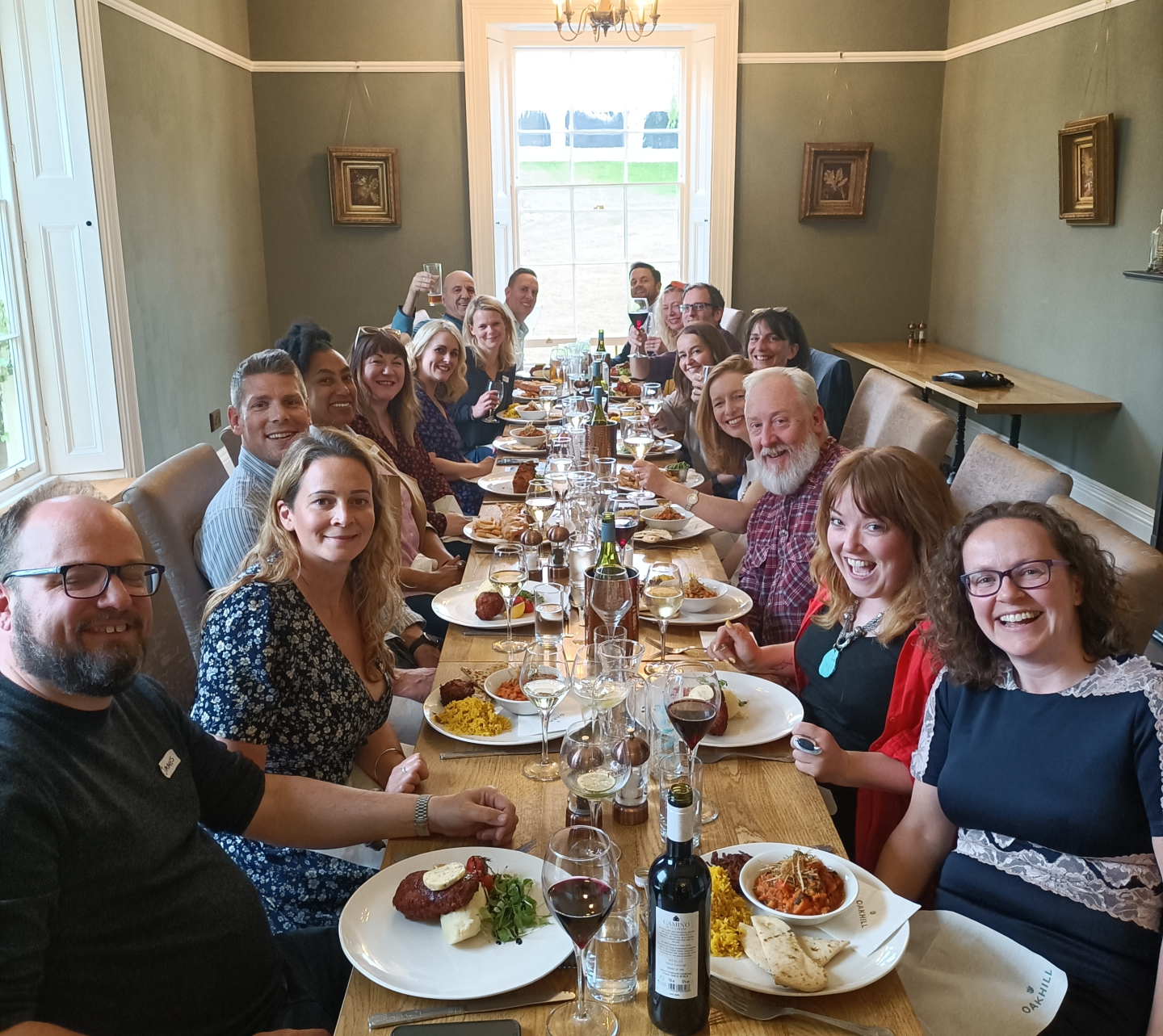 Here's what our lovely Patrons said…
"This event is the essence of community and peer-to-peer support. No big names drafted in, it wasn't needed. The big names were already there, and the wealth of knowledge and experience in this room was astounding. To hear from the attendees was a stroke of genius. If you wondered what peer-to-peer support looks like, this is it."
"I spent an amazing 24 hours in the company of some inspiring people – 17 creatives and fellow small publishers. I haven't laughed or learned so much in a long time, and my head is still slightly spinning."
"Loved the informal approach and genuine sense of community."
"It's incredibly reinvigorating to attend an event like this, the debate and discussion was overwhelmingly positive and supportive and it made me remember why this industry is so important to me."
"I loved the energy and enthusiasm of the other delegates and the fact that they just 'get it'. Find your tribe!"
"[I loved] sharing experiences, meeting kindred spirits, the relaxed and sociable atmosphere."
"I had so much fun connecting with publishers and business owners. For me it was just great to be around others who feel as passionate about publishing as I do."
"An outstanding event, thank you! Such a unique and innovative concept that provided so much insight, knowledge share, ideas and awesome new contacts. Bravo!"
"There was no difference between speaker and audience, it felt like every voice in the room was equal. Which in turn, made for fantastic conversation."
About the International Magazine Centre
The International Magazine Centre is a global community of small businesses working in and around magazine publishing. The community provides peer-to-peer support through events and mentoring, knowledge share through training and talks, connections with other publishers, suppliers, freelancers and consultants. We try to remove hierarchies in everything we do, and focus on helping people to feel valued, connected and confident in themselves and their business.
Queries
More details will come soon on the Away Day, but if you'd like to connect in the meantime, please email International Magazine Centre director Nikki Simpson, she loves a chat.