All International Magazine Centre talks are recorded, with excerpts used in our newsletter and in our Training Course. Attend for free by becoming an International Magazine Centre Patron and hear the talks in full, meet new people and receive an exclusive poster designed for the event.
See videos, photos and key take aways from our past events here.

---
Hive: Bee useful, bee kind, bee inspired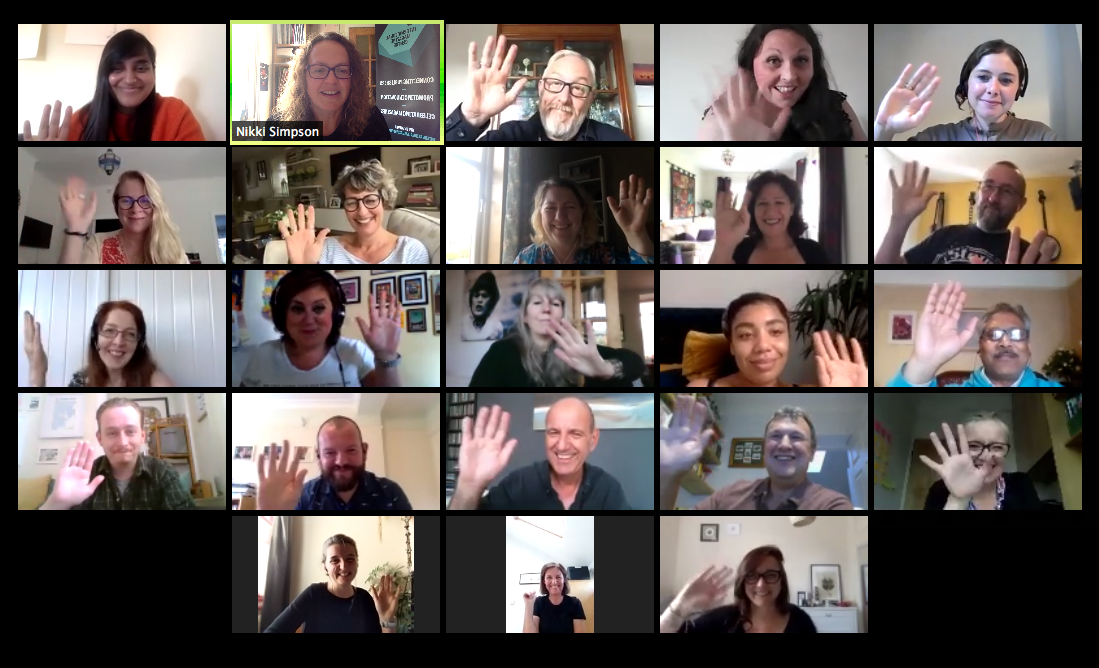 We've been running Hive events since the start of lockdown as a way to connect people and help them with their business problems.
Our next Hive is on 16 September 2021 at 3.30pm EST – aimed at a North American audience – save the date!
What is a Hive?
Do you need a fresh look at a business problem?
Have you got a great team but need an outsider's perspective?
Are you working from home and need someone to bounce ideas off?
Hive events are a new approach to problem solving.
"These events are amazing – supportive expert knowledge sharing, the chance to make new connections and quick actionable takeaways you can feel confident will help your business. Anyone in publishing should try this."
Lisa Gormley, Ambition Creative
A new approach to problem solving – what's different?
International Magazine Centre Hive events are regular events where you put your business problems to peers and experts in the creative industries.
Isn't that just a round table event?
Nope – at a round table you all discuss similar problems, whereas our Hive gives you the chance to focus just on you and your problem – giving you bespoke, instant and inspiring ideas from a non-bias perspective.
Ok, I'm listening – how does it work?
You'll split into breakout rooms where you'll each take it in turns to present a problem to the rest of the group. Then you switch off your sound and your video, while your fellow group members discuss your problem.
So I'm a fly on the wall? Sounds nerve wracking.
Yes, but they know you're listening – people are kind, resourceful and genuinely keen to help.
What about if they suggest something we've already tried? I won't be able to stop them!
Exactly! How often have you asked for advice, stopped someone mid-sentence and then they've not felt comfortable offering more? Ever wish you'd stayed quiet and let them finish?
Yes, sometimes. Tell me more – give me another reason to spend time on this?
It's an excellent way to network.
Yawn, I'm so sick of networking events – they never work online!
That's another reason a Hive is different. Think about the amount of trust someone has to place in you – and you in them – to honestly and openly share a business problem and look for your opinion. How often would you get that level of trust with a stranger in a normal environment?
Almost never. Does that really happen though?
Yes! Plus, we team you up with people who are at a similar level to you in business, so the peer-to-peer learning is invaluable. Here's a quote from our last one:
I've met one of the people who was on my team a few times at events over the years, and never had a meaningful conversation. But now, I consider them a trusted business associate – in the current climate, that's golden!
Andy Cowles, publishing consultant
That sounds great, but I'm not sure my experience is enough to offer advice to the rest of the room.
We understand and we've heard this a lot. We even wrote a blog piece about Imposter Syndrome to try to ease people's concerns. It can be hard to put yourself out there, but everyone has something to offer, and everyone's opinion is as valid – and useful – as everyone else's.
Ok,you've nearly sold me, but I don't know what business problem to bring. Will anyone care about my little problem?
This doesn't need to be a rocket-science level of a problem – it could simply be 'How do I get new clients during the pandemic?' Here's some examples of problems we've had in the past:
What's the best route to a new audience and revenue growth without a little black book?
I've lost my mojo since lockdown, how can I get it back?
How do we add more value to our subscription product?
Should we change print frequency for our B2B title after the pandemic ends?
What can we do to revive a pitch that died during lockdown?
And does it have to be a magazine publishing problem?
No, sometimes the most interesting problems and solutions come from outside the industry – everyone's welcome.
Ok, I'm ready – I want to know who I might meet – who facilitates the rooms?
We have different people each time – facilitators for our next Hive are to be announced, check back here for details coming soon.
Thanks. Can you answer a few more questions?
Sure, here's some of our FAQs:
Q: What tech will I need for the Hive?
A: We use Zoom version 5.0 – please update your system if you are using an earlier version. You'll receive a link and password for the event when you reserve a place.
Also make sure you have a notepad and pen to hand.
Q: I've not been to a Hive before and am a little confused about the format…
A: Don't worry, we go over it again on the day and the facilitators are familiar too – they guide you.
Q: What if I'm in a room with one of my competitors?
A: We ensure that you're not. The pre-registration required allows us to think carefully about who is in each room.
Q: Are the rooms themed?
A: No. A Hive is most effective when people are from another area of the business, and can offer a non-biased perspective without preconceptions. It wouldn't make sense to group similar problems together as everyone would just be commiserating on the same subject.
Q: Can I ask to be in a specific facilitator's room?
A: Sorry, no. We've invite a team of publishers and experts with great care and know they will be excellent at both giving advice and bringing out the best in their team.
Q: Are the learnings shared?
A: Chatham House Rules apply during each individual Hive, but facilitators ask for a key take-away from each person to share with the wider group at the end. If you'd rather not share we completely understand and respect this.
Q: Is each Hive recorded?
A: No, the individual rooms aren't recorded. We hit record when everyone returns to the main session, so that facilitators' key take-aways can be noted and used in a post-event blog. Again, if you don't want to share a key take-away with the wider group that's fine and your facilitator will respect this.
Q: Can I share the event with others?
A: Thank you, please share the Eventbrite page, rather than the Zoom link you receive when you book, as it makes for awkward conversations on the day if people gatecrash.
Q: I'd like to attend a Hive but am unable to afford it at the moment, do you have a system in place to offer support?
A: Yes, we have a 'Pay it Forward' system in place – these are tickets bought by others to enable people who are feeling the pinch to attend. Please contact us at enquiries@internationalmagazinecentre.com to enquire about availability.
You can also attend all events for free as an International Magazine Centre Patron – sign up from £5 a month here.
Q: I have another question, who can I contact?
A: Email us at enquiries@internationalmagazinecentre.com and we'll come back to you as soon as we can.
---
Q: Do you have any testimonials from past events?
A: Yes, loads. Sam Bradley, editor of Counterpoint also did a blog piece for us, you can read it here. And here's just some of the brilliant testimonials we've received:
"These events are amazing – supportive expert knowledge sharing, the chance to make new connections and quick actionable takeaways you can feel confident will help your business. Anyone in publishing should try this."
Lisa Gormley, Ambition Creative
I've met one of the people who was on my team a few times at events over the years, and never had a meaningful conversation. But now, I consider them a trusted business associate – in the current climate, that's golden!
Andy Cowles, publishing consultant
Thank you for today. It's so lovely to feel part of a community of publishers, rather than me here on my own wondering if I'm doing the right thing.
Rachel Hansford, ANCR Publishing
What a wonderful thing it was to join the Hive last Friday. They pretty much dissected the problem and sorted it within less than one hour, it was pretty powerful really and something I hope many other people have the chance to do/experience. It is a very valuable and meaningful initiative, its effect goes beyond work, because our decisions afterwards have an impact on our personal lives too.
Renata Parolari Fernandez, Five Star Magazine
A bit like a refreshing jump in a cold lake. Brace for practical, professional advice which you can use. Or not. Either way you feel invigorated. Hive is also a two-way street. Along with getting advice, you give it too. A fair transaction and far more engaging than the hundreds of painfully dull digital meetings I've sat in on over the past few months.
Kirsten Mogg, content strategist and and creator
A brilliant way to get fresh eyes and expert brains onto a problem. In my case it quickly told me that I'd been approaching the problem in the wrong way, which opened up a whole new set of options, on top of the excellent suggestions from the room. The benefits: rapid input from a room full of peers and experts; non-judgemental environment; networking.
Alan Rutter, Fire Plus Algebra
A fascinating process. We each had a chance to present a business problem and got some instant, creative, inspiring ideas. I came away with a page of relevant notes for mine!
Carolyn Morgan, publishing consultant
It was a fantastic event, I could have stayed with the group at least another hour! So many wonderful ideas and amazing insights. Thank you to my team, and of course the International Magazine Centre for putting it all together. I am looking forward to implementing all of the ideas.
Heather Pownall, media director
What a brilliant experience today!! We were a great group and it was wonderful to sit back (for once) and listen to others speak! The feedback and comments were incredibly useful and thought provoking. Thank you for including me and would definitely go again on the whole experience.
Margot Wilson, Industry Lane
This was a brilliant event and would recommend to everyone in publishing or content. A great way to get feedback on your ideas and business model. Check it out.
Rupert Cornford, Story Publishing
We traded professional 'problems', offered ideas and support and came away thoroughly energised. I highly recommend it.
Kitty Finstad, The Good Vikings
"The hive process is a great way to solve problems using a community of like-minded individuals with a wide range of experience. The different perspectives that this approach can bring to a problem are a great way to re-energise your work or to help you overcome a roadblock in your business or personal lives. Full credit to the International Magazine Centre for offering this to their members, and to the community at large, it's a great way for us to come together and solve problems."
James Hewes, FIPP
---
Event Partners
Many thanks to our event partners for their fantastic support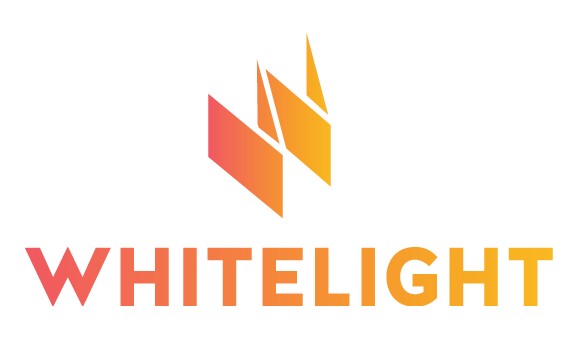 White Light Media is a content agency dedicated to winning hearts and minds. Our work is based on powerful storytelling, beautiful design and close collaboration with our clients. Contact eric@whitelightmedia.co.uk to speak about collaborating on any content projects. whitelightmedia.co.uk
---