All International Magazine Centre talks are recorded, with excerpts distributed globally through our newsletter – sign up here. Attend in person to hear the talks in full, meet new people and receive an exclusive poster designed for the event.
---
Troika Consulting: Present your magazine publishing problems to the experts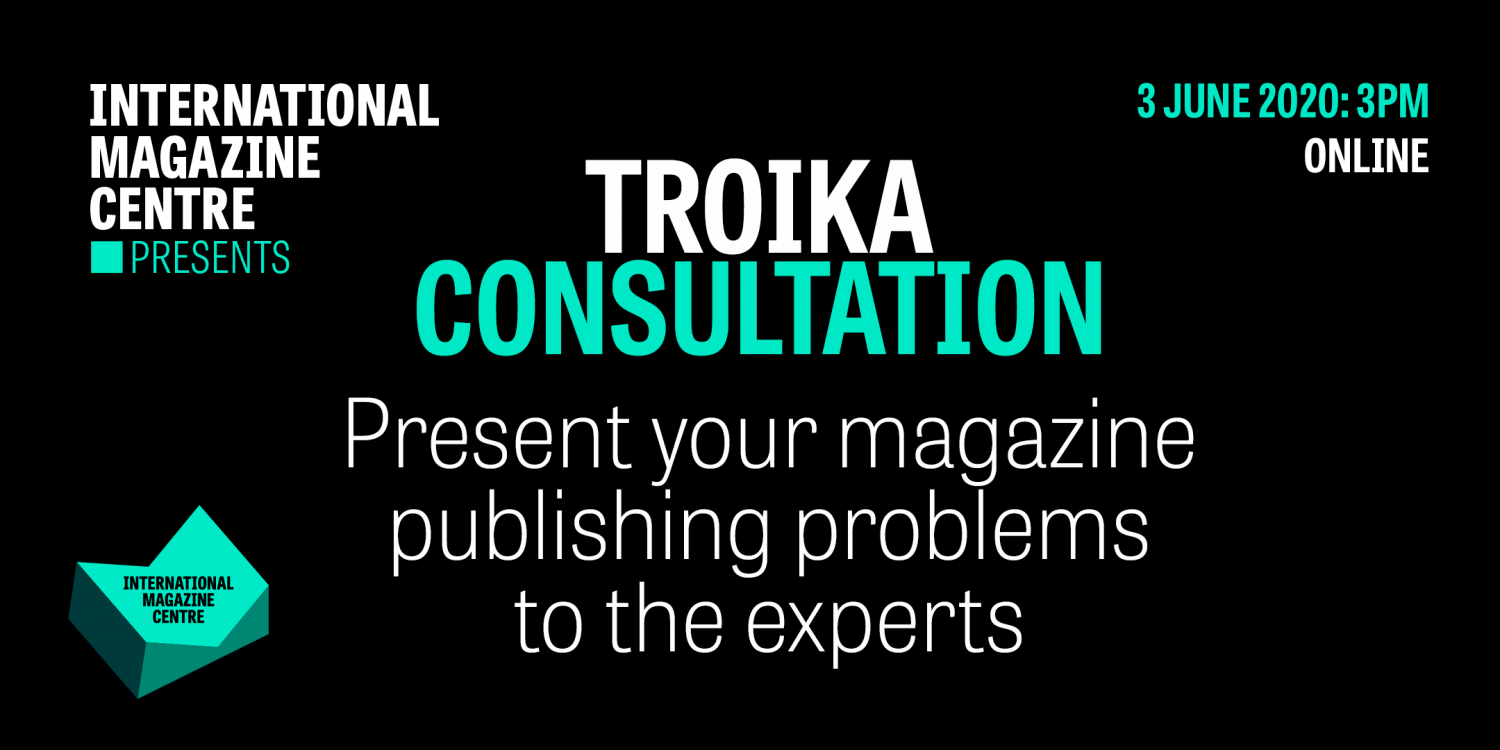 As we begin to emerge from lockdown, all businesses will need to navigate the next stage of planning and risk management to ensure a smooth transition, and magazine publishers are no different.
As publishers, you're well versed in the benefits of building engagement with your own audiences, but what about sharing experiences and learning from each other?
There are fantastic insights to be gained from honestly sharing problems with your peers in the industry, and there's no better time than now.
Join us on 3 June from 3pm-4.30pm to be part of this Troika Consultancy workshop, to help future proof your business.
What is Troika Consulting?
'Troika' is a peer-to-peer consulting technique that allows groups of delegates to share business issues they're experiencing, and to help solve the problems of others.
This concept encourages collaboration and capitalises on the shared benefits of bringing together a diverse range of views and approaches to solving problems.
Each group will include three publishers, one magazine publishing expert and facilitator, and one supplier to the industry.
Our Facilitators
We've invited an incredible mix of experts in magazine publishing to facilitate each of the rooms and offer their advice.
With further names to be announced…
Who should attend
We want everyone in attendance to get a lot from the Troika, so need people to be on a relatively level playing field. This Troika Consultation is therefore targeted at:
decision makers from SME magazine publishers
magazine publishers with minimum 2 years experience, across at least 6 issues of a magazine
consumer, B2B, contract, membership, internal, indie or local magazines
from anywhere in the world
Need to Know
Date and Time: 3 June, 3pm-4.30pm
Tech required: Zoom version 5.0 will be used – you'll receive a link and password for the event once you have reserved your place.
Tickets: through Eventbrite

Full price: £20
Patrons: Free (become an International Magazine Centre Patron from $5/month and attend all events for free)
Pay it Forward: Many publishers are finding it tough at the moment. If you're in a position to do so, we invite you to donate the price of a ticket for someone who would otherwise be unable to attend.

Bookings: through Eventbrite
Event Partners
Many thanks to our event partners for their fantastic support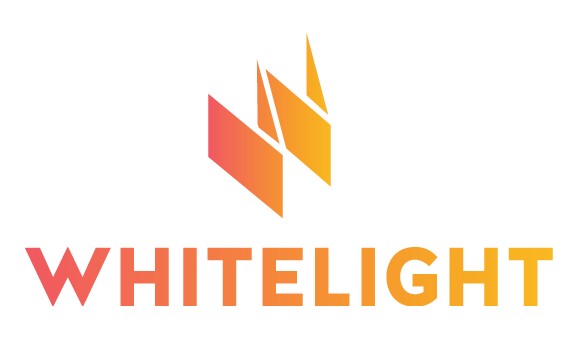 White Light Media is a content agency dedicated to winning hearts and minds. Our work is based on powerful storytelling, beautiful design and close collaboration with our clients. Contact eric@whitelightmedia.co.uk to speak about collaborating on any content projects. whitelightmedia.co.uk
---
(Re)presenting cover girls: Exploring female diversity in magazines
Our February event explores female diversity on magazine covers, in magazine publishing businesses themselves, and throughout the creative industries.
Magazines play an important role in perpetuating stereotypes that fail to represent society. This misrepresentation impacts on self-perception and helps to maintain socioeconomic disparities.
The event begins with a research-based talk presenting the shocking reality of misrepresentation in British magazines, and is followed by a panel session, inviting media practitioners and the public to contribute ideas, promote change and tackle this historical issue.
The Research:
Working together to compare British and Brazilian magazine titles, Dr Gabrielle Bittelbrun and Dr Ivana Ebel have looked at the under-representation of minorities over 5 years and more than 550 covers.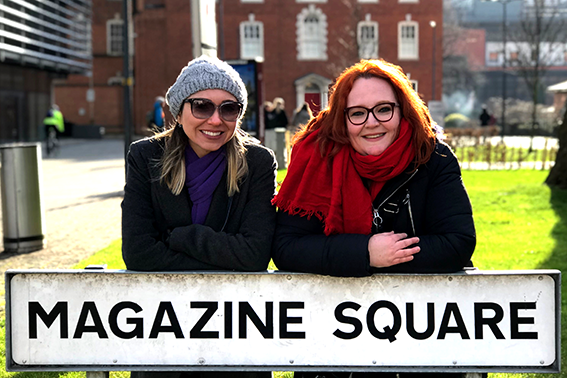 In Brazil the majority of the population is non-white, but magazines display more white females on their covers, reinforcing a colonised Eurocentric idealisation of beauty. The same ethnic disparity appears in the UK: their research found that flamingos feature more often on the cover pages than black women.
When cover girls represent any sort of diversity, they are often forced to act as ambassadors of a cause: large women must talk about health; non-white models must defy racism. This subsequently promotes thin, white, cisgender, able females as representatives of success and beauty.
The Panel:
We've invited five incredible women to talk about their experiences working in the creative industries, and their ideas for solutions to its lack of diversity.

Arusa Qureshi is Editor of The List and writes mostly about music, but has a particular interest in exploring diversity and accessibility within arts and culture. Her MSc Publishing postgraduate dissertation explored the role of women of colour in magazine publishing, and won the Postgraduate Dissertation prize at the 2017 London Book Fair International Excellence Awards.
Jamie Jefferson is Co-founder and Chief Creative Officer at Equator. As a transwoman, Jamie promotes diversity in the creative and digital industries through her place on the Inclusion & Diversity Council of BIMA. Passionate about improving prospects for young creative talent, she created Scotland's first tech festival, Techaus, is on the governing board of Creative & Cultural Skills, and was instrumental in securing the government remit to launch The National College for Creative Industries.
Julie Farrell is a disabled writer and accessibility consultant writing fiction and narrative non-fiction, with disability, mental illness and equality as prominent themes across her work. Her young-adult novel, Fractal, received a special mention from the Write Mentor Children's Novel Award 2019; and in 2018 she was runner-up for the Jericho-Marjacq Bursary for Under-Represented Voices.

Avril Gray is Associate Professor of Publishing, Senior Fellow of Advance HE, and Head of Publishing at Edinburgh Napier University, a programme which she led to national accreditation. She also established MSc Magazine Publishing, the only course of its kind in Scotland. Her research interests include publishing pedagogy, reading cultures and communities, and inclusivity in publishing.
Dr Margaret Hughes led the development of the first degree in journalism at the University of the West of Scotland 17 years ago, and much of her work has been around the development of the curriculum and pedagogy in journalism education. She is also President of the Association for Journalism Education (AJE).
Need to Know
Date and Time: 20 February, 6pm for 6.30pm
Venue: Huge thanks to our Academic Partners Edinburgh Napier University for hosting us in Room F12, Merchiston Campus, Edinburgh Napier University, 10 Colinton Road, Edinburgh EH10 5DT
Tickets: Tickets include a glass of wine and an exclusive poster designed for the event by award winning designer Eric Campbell. Bookings through Eventbrite
Charity Donations: We're inviting attendees to bring female toiletries to the event to donate to a women's aid charity, as gifts for women seeking shelter.
Bookings: Through Eventbrite
Event Partners
Many thanks to our event partners for their fantastic support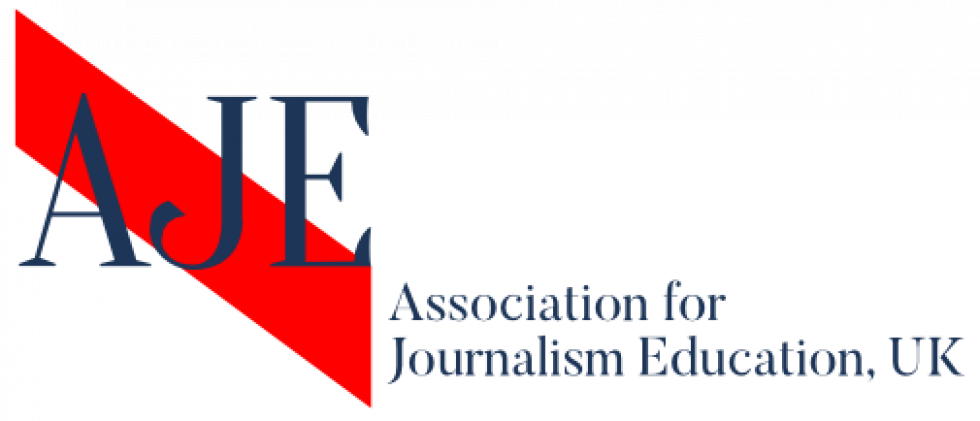 ---
Beyond Advertising – 30 January – take-aways and photos
Our first event held in Manchester went down a storm on 30 January – really lovely to meet everyone. Look out for another Manchester event coming in the autumn, and sign-up for our newsletter to be notified first when tickets go on sale.
Top take-aways from the event were…
From Peter Houston, co-host of the Media Voices podcast:
Podcasting is hard work and longevity is rare, but it can raise your profile and offer you a flexible medium. Plus it doesn't cost much and it has real revenue potential.
If you're creating a podcast, think like a magazine maker, remember your audience, leverage the buzz, keep adding value and don't be boring!
Download the Publisher's Guide to Podcasting for detailed advice on planning, making and making money from podcasts.
From Joanna Cummings, editor of Your Crochet & Knitting:
The editor's role is key when thinking about alternative revenue streams – they have the most access to the audience, the most involvement with the magazine, the most insight into what will work.
Membership schemes ask your readers to subscribe in order for them to spend more money.
Boxed membership packages essentially have the same offering as the magazine, but in a boxed format – presentation makes all the difference and is excellent for reader recruitment and retention.
From Alec Dudson, founder and editor of Intern magazine:
A lack of representation amongst those responsible for creating culture threatens society at a fundamental level – diversity in the creative industries is vital.
If you're creating an educational programme, use your editorial to inspire your teaching and vice versa.
Look for a gap in the education market – Intern talks to creative students because most art schools deliver a practice-based curriculum, when students desperately want professional skills.
Huge thanks to Amber Park, student photographer at Manchester Metropolitan University, for the photographs below – if you'd like to see more please follow her on Instagram.

---
Beyond Advertising: How magazines are making money in the new decade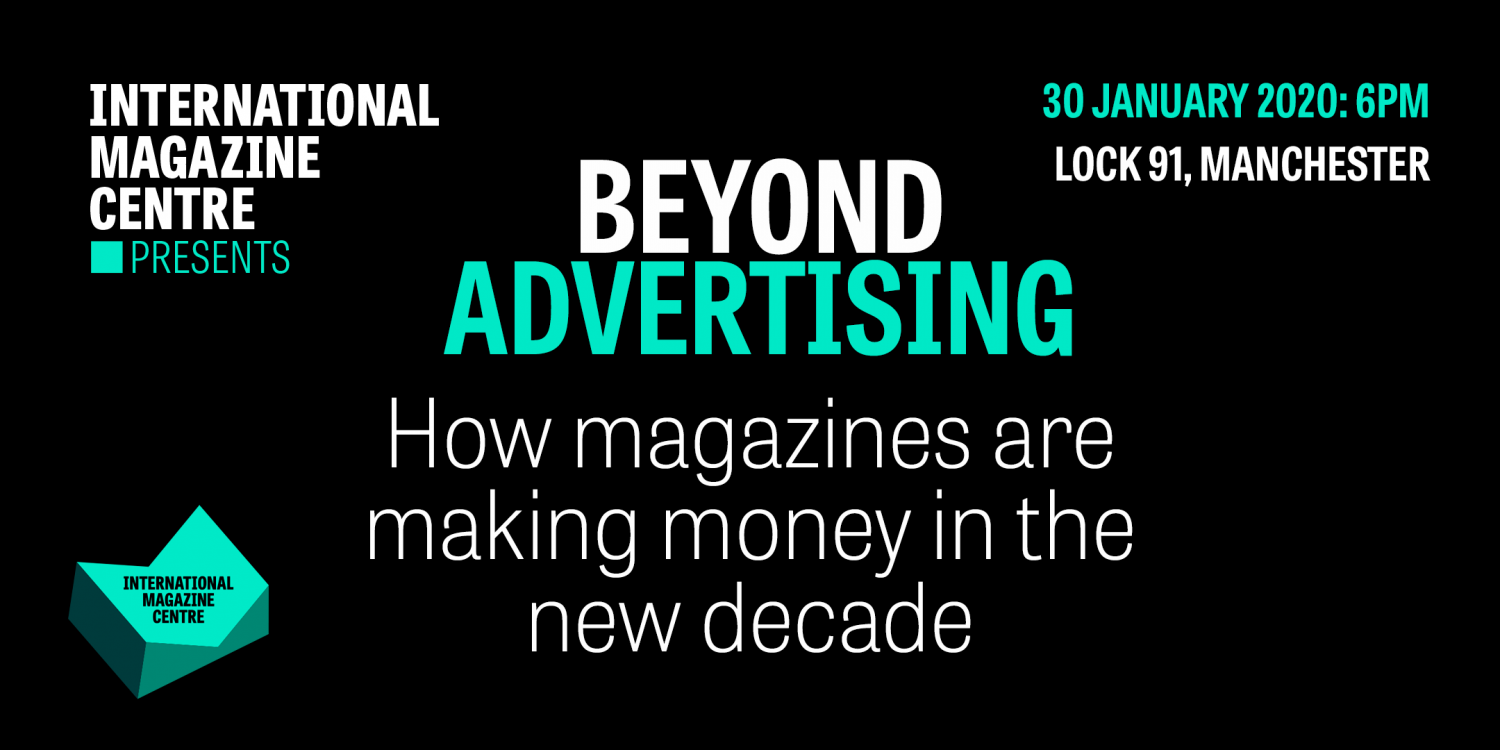 With print advertising spends continuing to decline, more and more publishers are looking at new business models for a new decade. The International Magazine Centre presents an evening of talks from publishers on how they've embraced new ways to make money from magazines.
Join us to hear positive revenue stories about podcasting, working with a membership model, and about creating training for your audience. Meet fellow publishers in Manchester and the North for collaboration and networking opportunities, and be inspired by our fantastic line-up of speakers.
Speaker 1:
Peter Houston, co-host of the Media Voices Podcast on 'Podcasting: Just another magazine money pit or a proper opportunity for publishers?'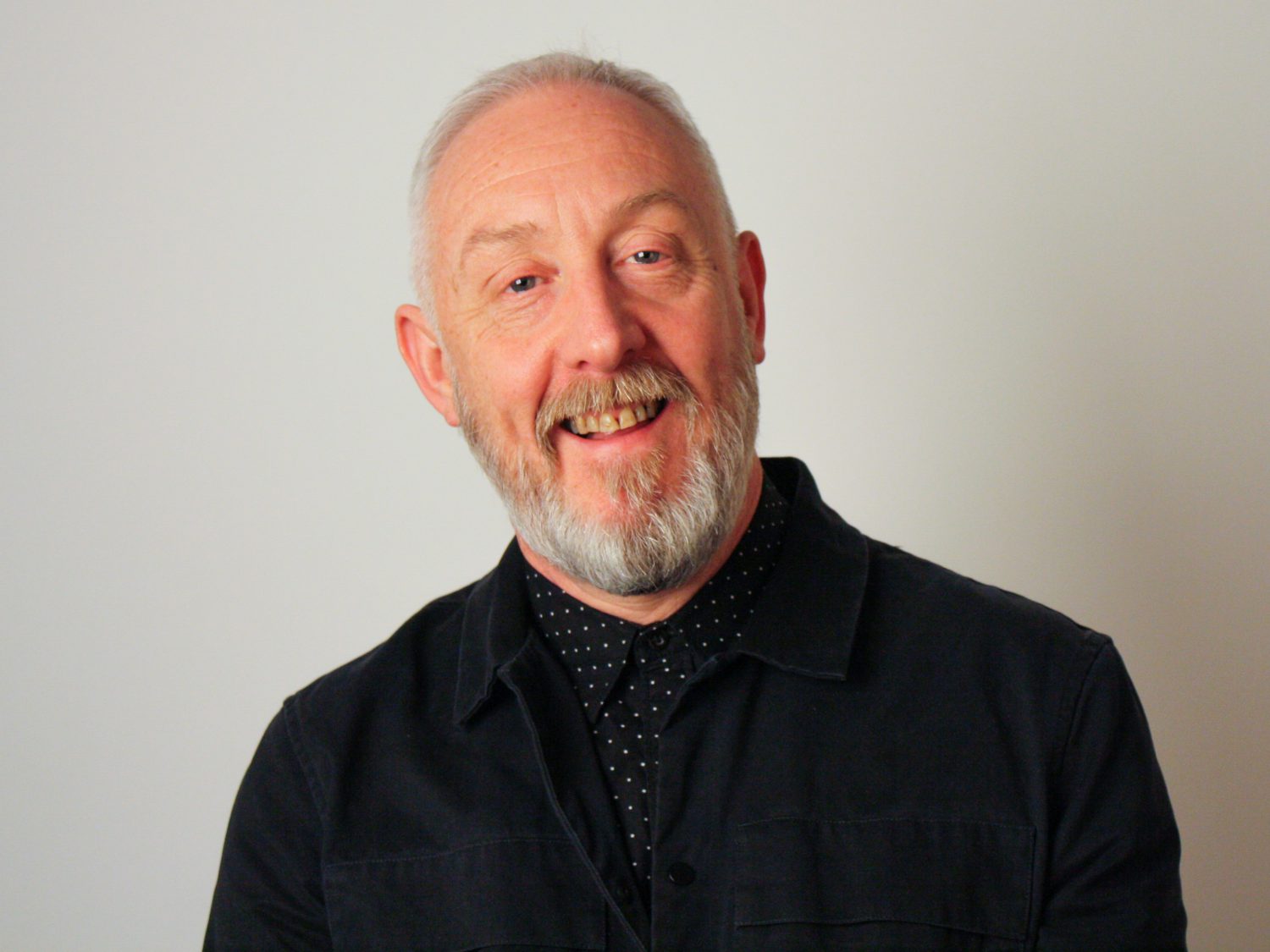 Working in magazines since the mid 80s, Peter has been thinking about cross platform publishing for as long as it's been possible. He has spoken about the business of magazine publishing in Asia, Africa, North America and Europe. Invitations from South America and Australia greatly received.
Formerly editor-at-large for the TheMediaBriefing, Peter writes regularly about the media business, with bylines in publications from The New Statesman to The Drum and InPublishing. He is one-third of the Media Voices Podcast team, who are very busy launching the very first Publisher Podcast Awards.
Speaker 2:
Joanna Cummings, editor of Your Crochet & Knitting on 'Changing roles and making money: How editors can create and support commercial initiatives'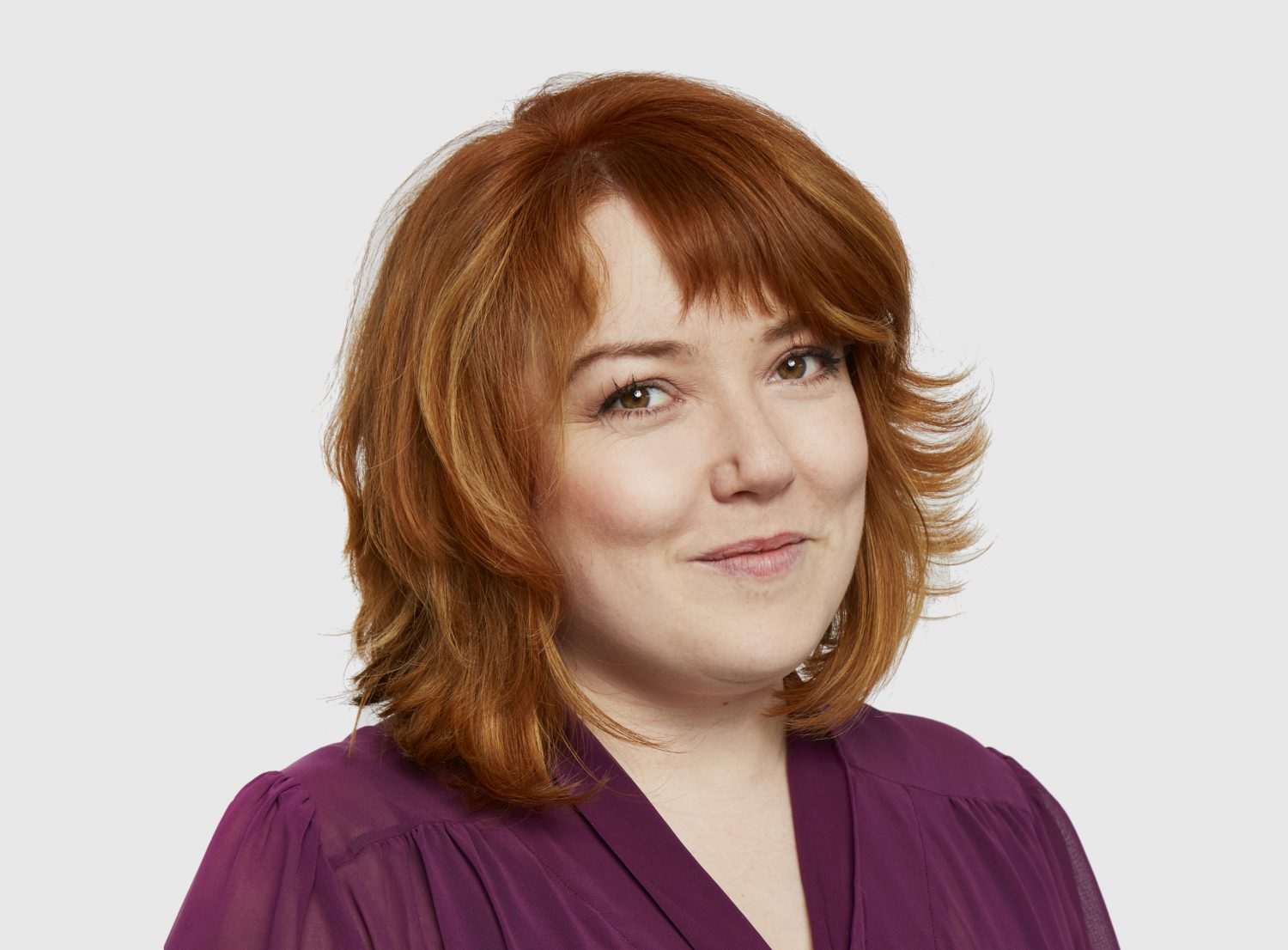 Joanna Cummings is Editor of Your Crochet & Knitting, a magazine from the craft specialists Practical Publishing. Passionate about magazine publishing, Joanna was Deputy Editor of the B2B titles The Analytical Scientist and The Cannabis Scientist for 3 years, writing across everything from automated analytical technology to medical cannabis, from sports doping to laboratory efficiency.
Now moved on to her true-love of crochet, her focus is on editorial and revenue strategies which connect with her audience while supporting commercial gains.
Speaker 3:
Alec Dudson, editor of Intern on '📖 Editorial to Education 🎓'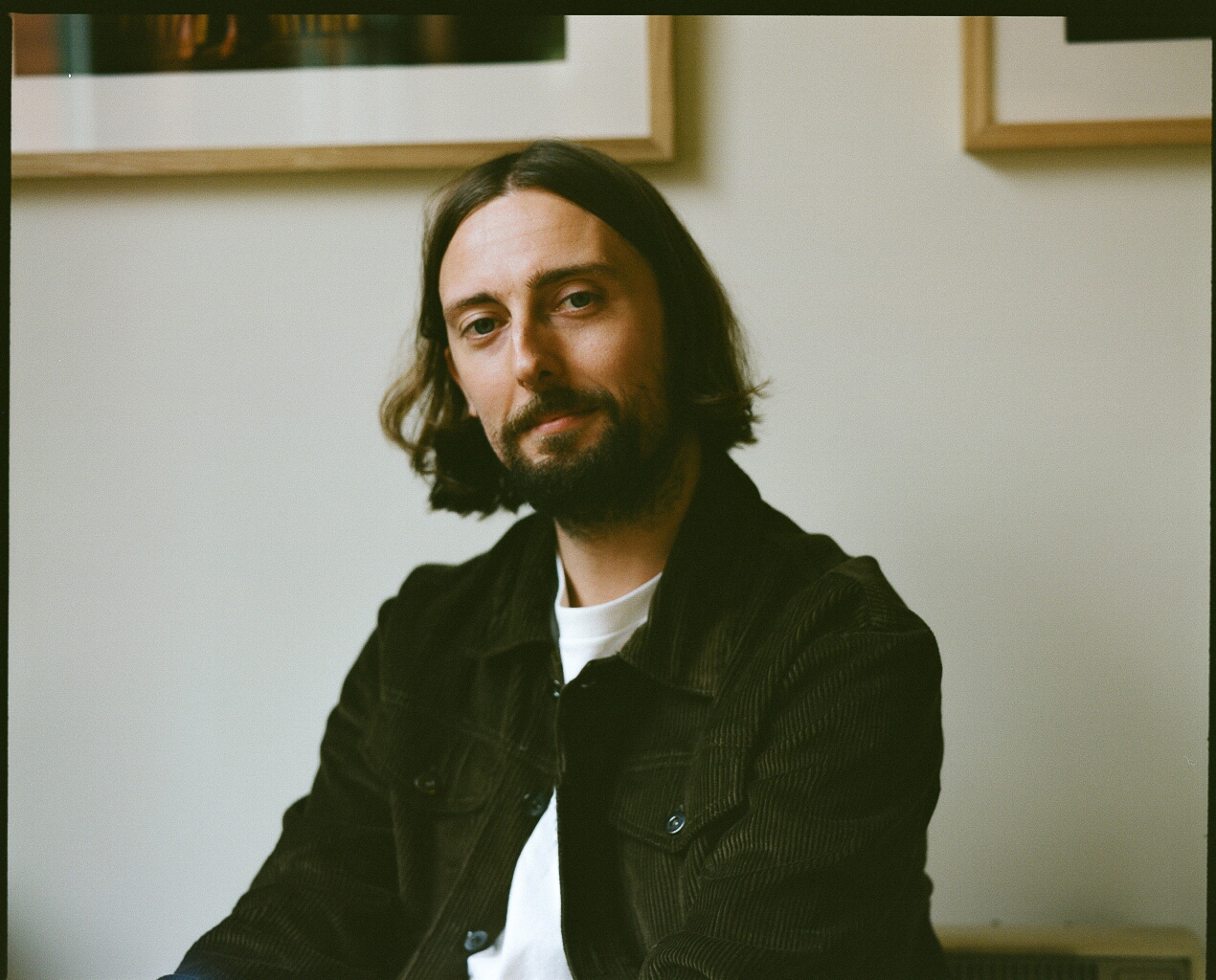 Alec Dudson is Founder and Editor-in-chief of Intern, a platform empowering the next generation of emerging creatives to build the career of their dreams.
Entering the creative industries as an indie publisher, Alec has diversified Intern into also becoming a specialist provider of career-focused creative education. He collaborates with universities around the world to make their students career-ready and runs ongoing employability and entrepreneurship modules on the graphic design pathways at Leeds Arts University and Falmouth University.
Need to Know
Date and Time: 30 January, 6pm for 6.30pm
Venue: Lock 91, 9 Century Street, Manchester M3 4QL
Tickets: Tickets include a glass of wine and an exclusive poster designed for the event by award winning designer Eric Campbell. Bookings through Eventbrite
Bookings: Through Eventbrite
Event Partners
Many thanks to our event partners for their fantastic support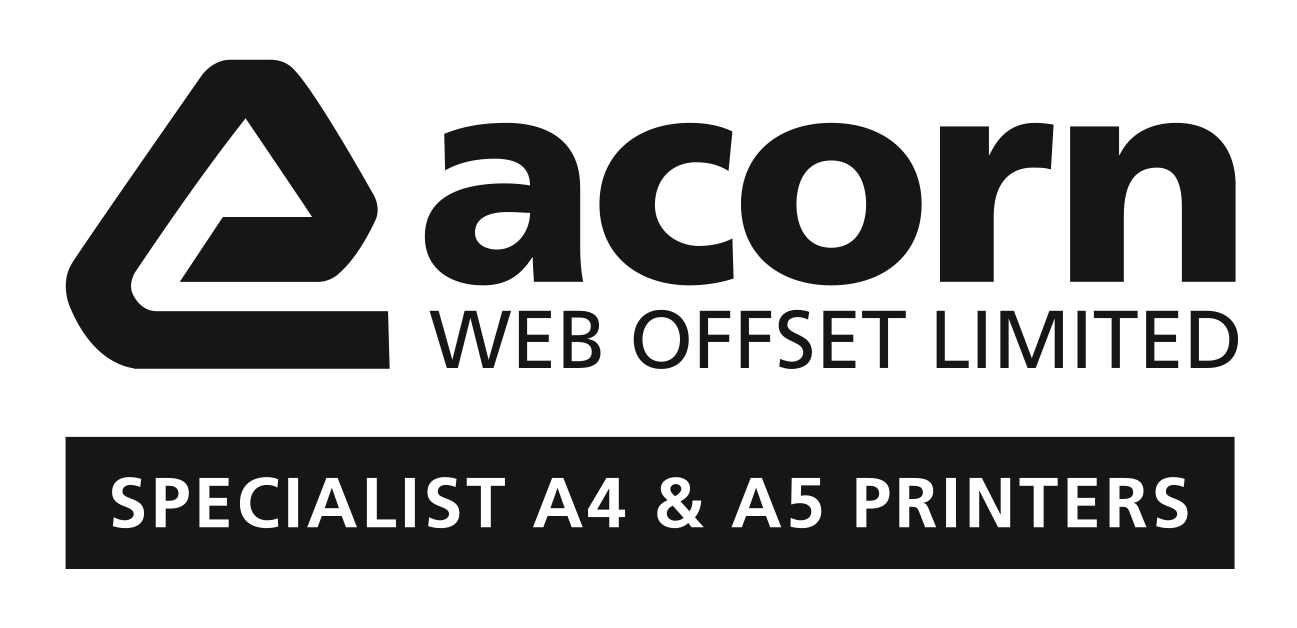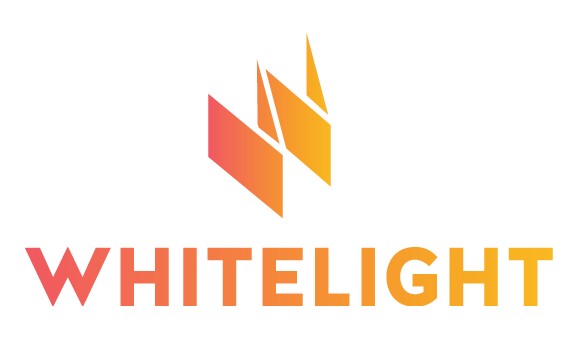 ---
One Night at Waterstones – 16 September – the photos
As part of the Edinburgh International Magazine Festival, the International Magazine Centre presented an evening of incredible interviews between magazine publishers and their guests.
Interviews were between writer and broadcaster Daniel Gray and photographer Alan McCredie from Nutmeg magazine; author and magazine columnist Fiona Gibson and SWI's Women Together editor Pauline Burnett; and internationally acclaimed photographer David Eustace and The RPS Journal editor Kathleen Morgan.
Videos from the night are below, courtesy of our Supporters Bright Edge Media – massive thanks!
Alan McCredie and Daniel Gray from Nutmeg magazine
Skip to 3 minutes if you want to miss the pre-amble!
Pauline Burnett interviews Fiona Gibson on behalf of SWI's Women Together magazine
Kathleen Morgan interviews David Eustace on behalf of The RPS Journal
Photos from the night are below, huge thanks to photographer Eleanor Lim!
---
One Night at Waterstones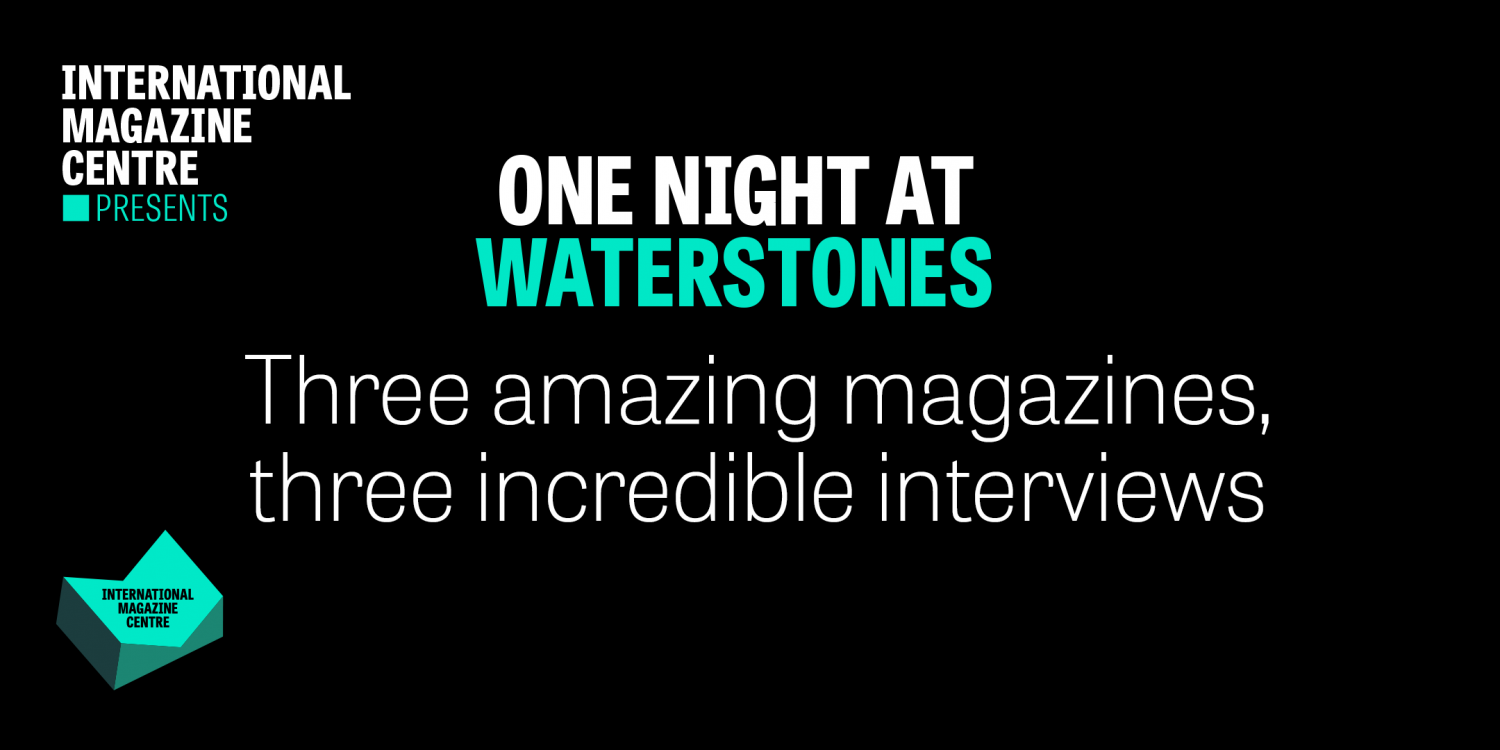 Three amazing magazines, three incredible interviews
As part of the Edinburgh International Magazine Festival, the International Magazine Centre presents an evening of incredible interviews between magazine publishers and their guests.
Interview 1:
Internationally acclaimed photographer David Eustace joins The RPS Journal editor Kathleen Morgan in conversation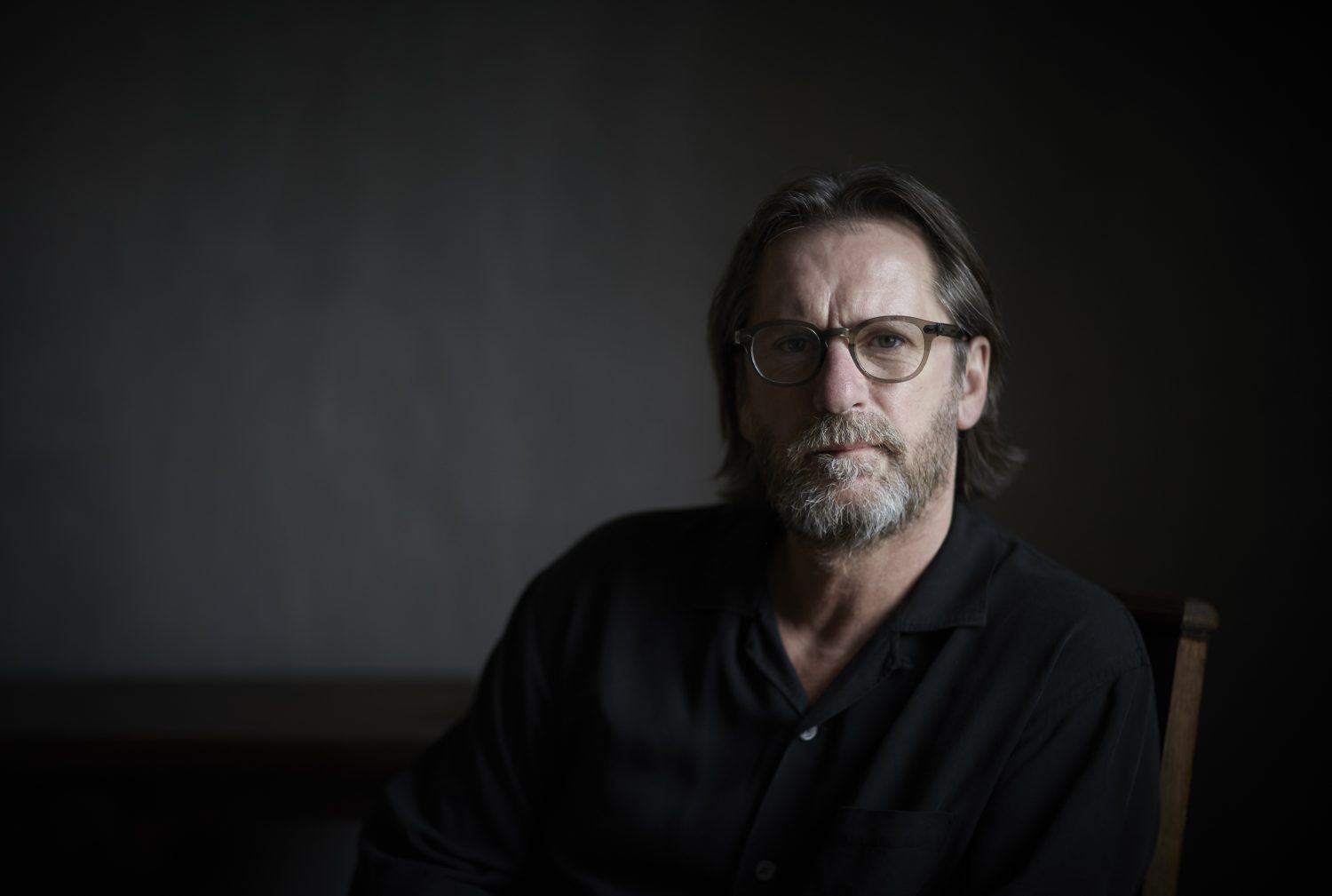 David's international career has seen him work for major advertising clients and magazines GQ, Tatler and Vogue, and across numerous high-profile projects including USA Networks, Anthropologie, NYC's Scotland Week and Panasonic. In 2011 he received a Hon Dr of Arts for his contribution to photography from Edinburgh Napier University and has since become Chancellor, as well as serving on The Scottish Government's Creative Industries Advisory Group. His work is held in private and public museums and collections and has been recognised both locally and internationally in commissions and awards. David joins The RPS Journal editor Kathleen Morgan to talk about his work and his passion for the creative industries.
Interview 2:
Author and magazine columnist Fiona Gibson joins SWI's Women Together editor Pauline Burnett to talk triumphs, tribulations and tricky situations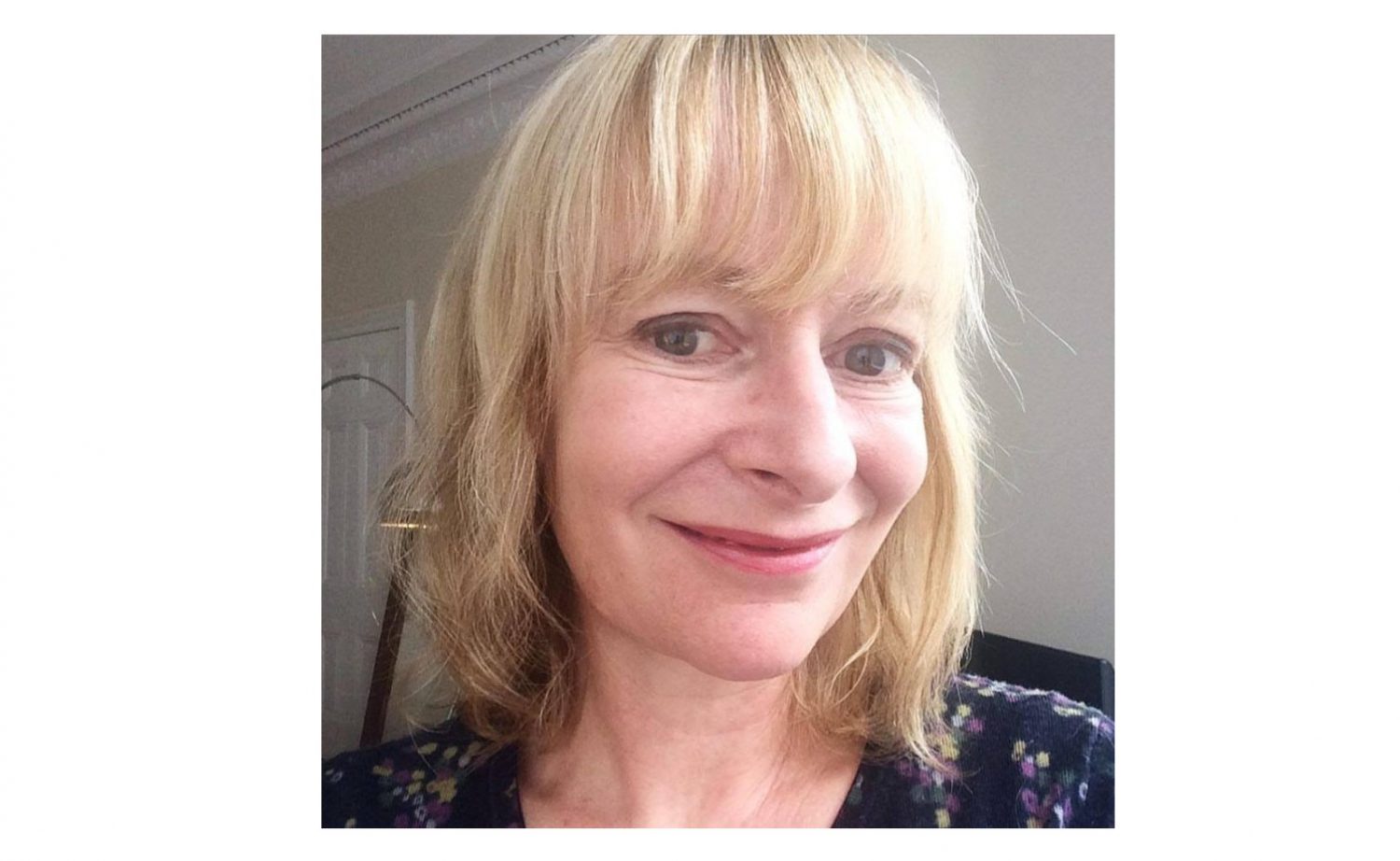 As a self-confessed magazine addict, Fiona started working on teen bible Jackie at the age of 17, before becoming editor of the hugely popular more! magazine. There she dreamed up a perky regular feature called 'Position of the Fortnight', sold 400,000 copies a month and gave wings to a nation of ladettes. Nowadays, she is the author of 15 romantic comedy novels described as 'wickedly entertaining' and 'downright hilarious', including the best-selling The Mum Who Got Her Life Back (Avon), which celebrates the empty nester years. Here she talks triumphs, tribulations, tricky situations and baring (almost) all to her readers.
Interview 3:
Writer and broadcaster Daniel Gray and photographer Alan McCredie from Nutmeg give insight into the magazine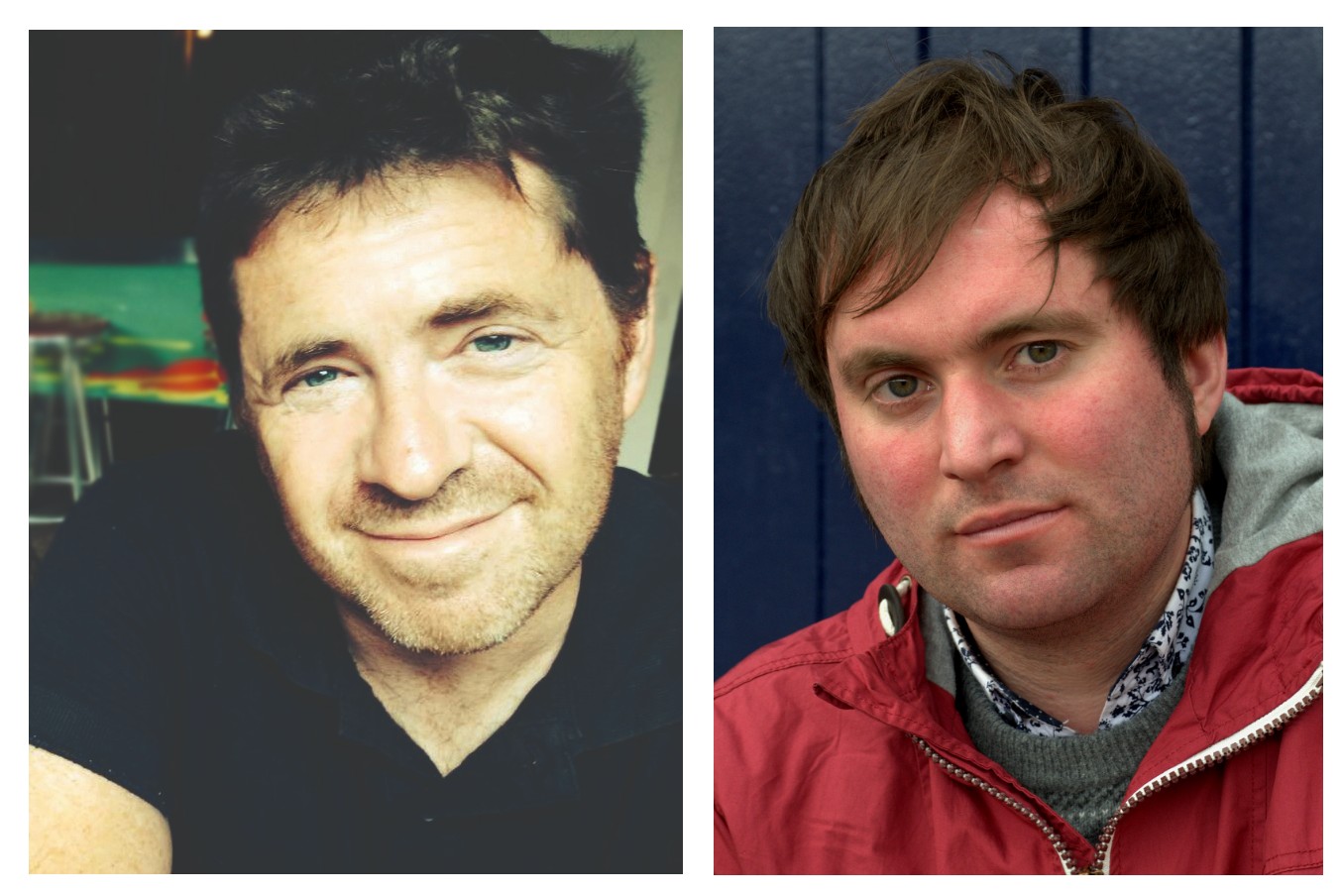 Photographer Alan McCredie, whose most recent book was a collaboration with Val McDermid, joins writer and broadcaster Daniel Gray in conversation. Alan and Daniel provide Nutmeg magazine's photo essays on all aspects of Scottish football culture, and produced a book together in 2015, This is Scotland: A Country in Words and Pictures. Alan has a long history of involvement with magazines, and his photographs have appeared in many printed publications. Daniel's writing career began through contributions to football fanzines, and he has since written across many publications, as well as having 8 books published. Here they reminisce about the magazines of their youths and give an insight into Nutmeg.
Need to Know
Date and Time: 16 September, 6pm for 6.30pm
Venue: Waterstones, 128 Princes Street, Edinburgh EH2 4AD
Tickets: Tickets include a glass of wine and an exclusive poster designed for the event by award winning designer Eric Campbell. Bookings through Eventbrite
Bookings: Through Eventbrite
About the Edinburgh International Magazine Festival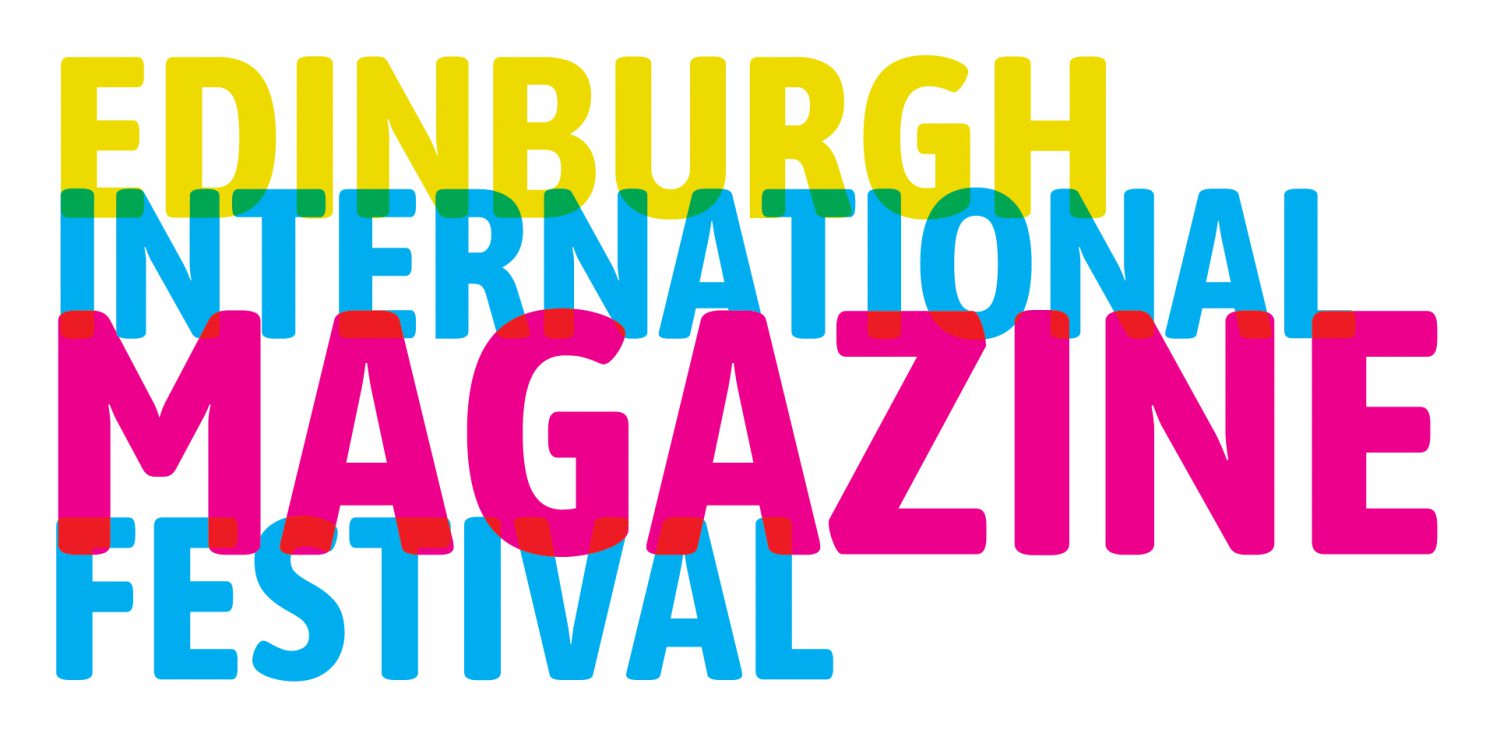 The Edinburgh International Magazine Festival is the first event of its kind – and a unique opportunity to celebrate the place of magazines in our culture, as well as meet the people behind your favourite titles.
Taking place in venues across the city of Edinburgh, the festival will feature a variety of events for a wide range of audiences – from families to magazine professionals, those with an academic interest in magazines to culture vultures.
Find out more at http://www.edmagfest.co.uk/
Event Partners
Many thanks to our event partners for their fantastic support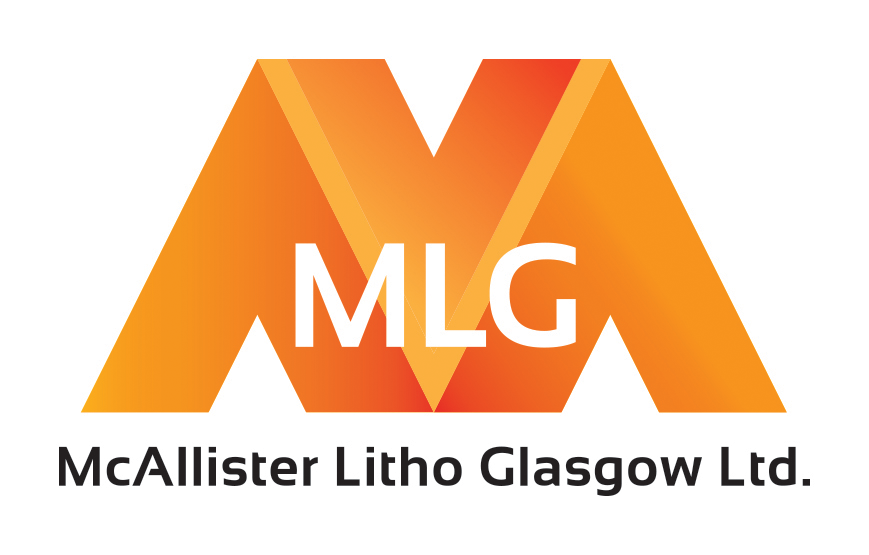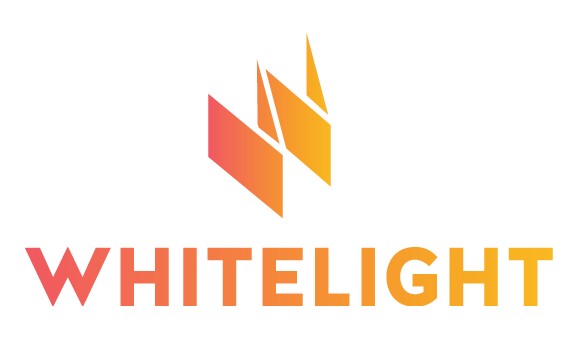 ---
Licensing – A World of Opportunity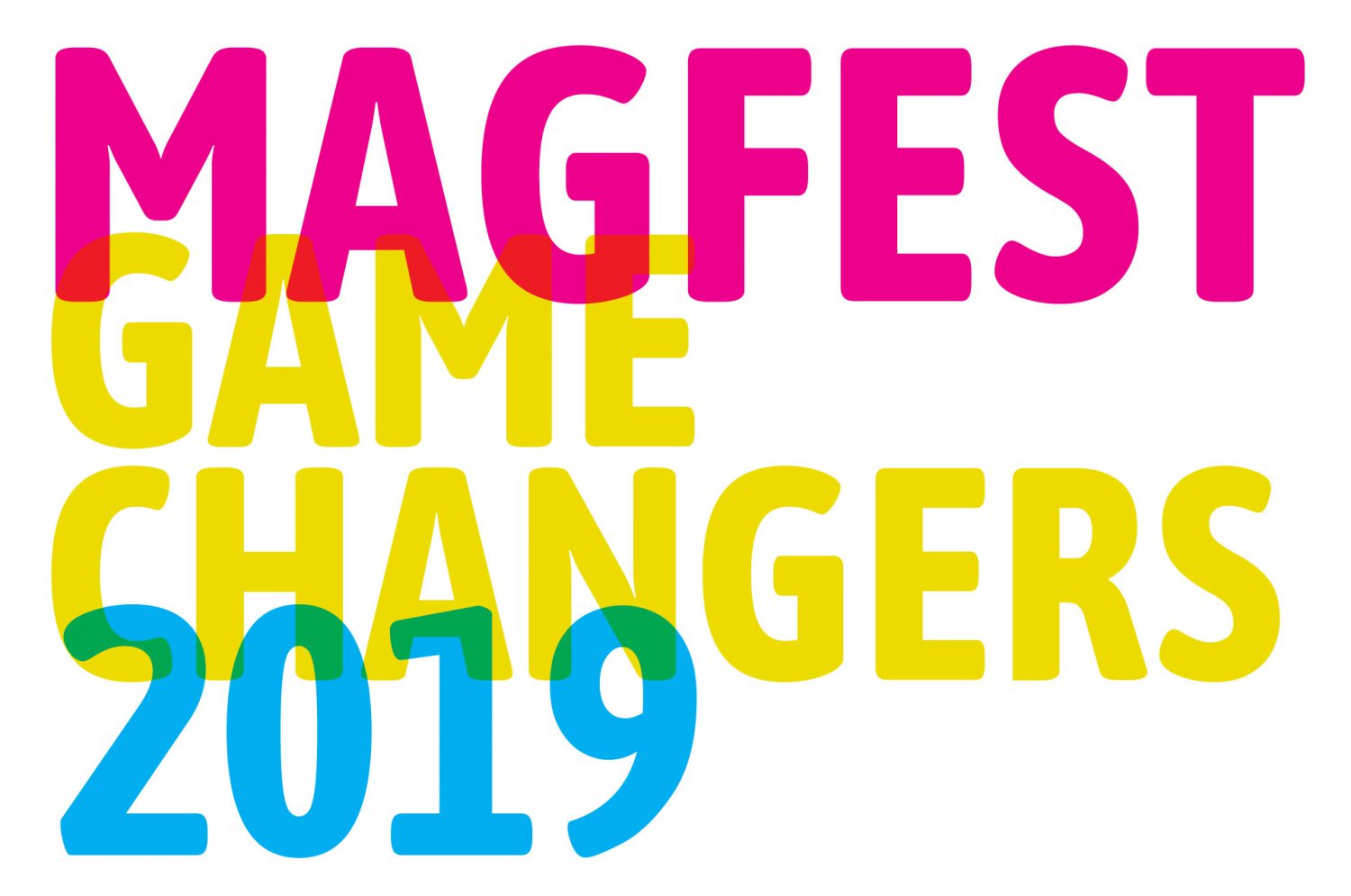 Licensing is a big world of opportunity – where do you start?
Have you thought about the business opportunities the global village could offer you?
Have you considered distributing your title internationally but don't know where to start?
Would you like to partner with international companies to publish your title but don't know who to speak to?
The International Magazine Centre will host 'Licensing – A World of Opportunity' at Magfest on 20 September to answer these queries and more.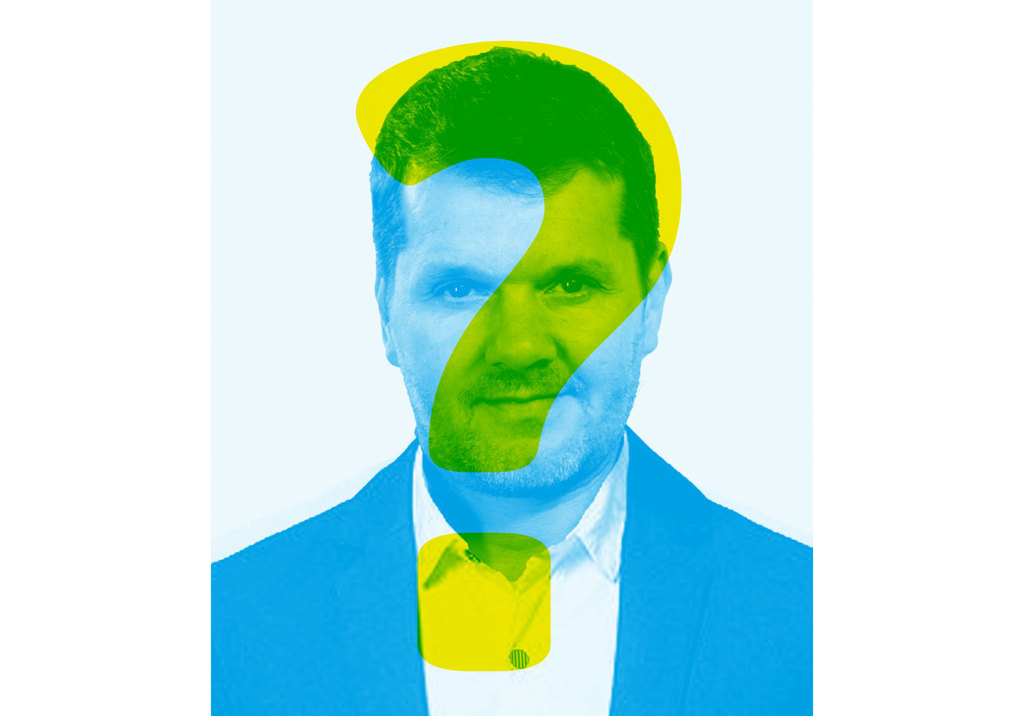 Tim Hudson, Director of International Licensing and Syndication at Immediate Media, will talk through his experiences, giving practical tips on how to license your own title or take on the license of another publisher.
Tim is responsible for devising and implementing Immediate's international strategy and oversees more than 90 multiplatform licensing deals as well as over 50 syndication deals in 45 territories.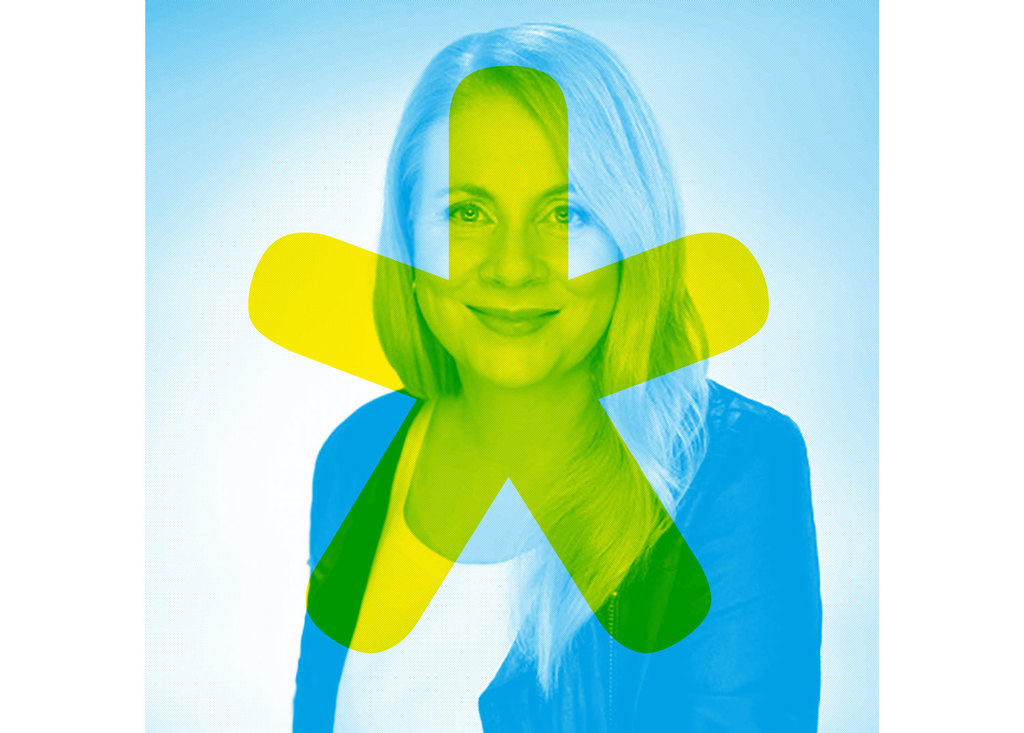 Margaret Ann Dowling, CEO of Create & Translate, will blow all our minds with the potential opportunities for licensing, how we can take the habits of localisation and apply them to publishing, and how she plans to deploy multi-lingual content creation using machine learning.
Margaret Ann has worked in magazines for 25 years across management and publishing roles. Experienced with start-up, PLC and privately-owned companies, she's launched integrated digital products for ten years and more than 40 media products in print, online and mobile.
Tickets are available now at Magfest.co.uk
Huge thanks to the lovely people at Magfest, who have offered International Magazine Centre Patrons a 25% discount on full-price tickets – sign up to be a Patron from as little as $1/month on Patreon.
---
The M Word – 24 April – round up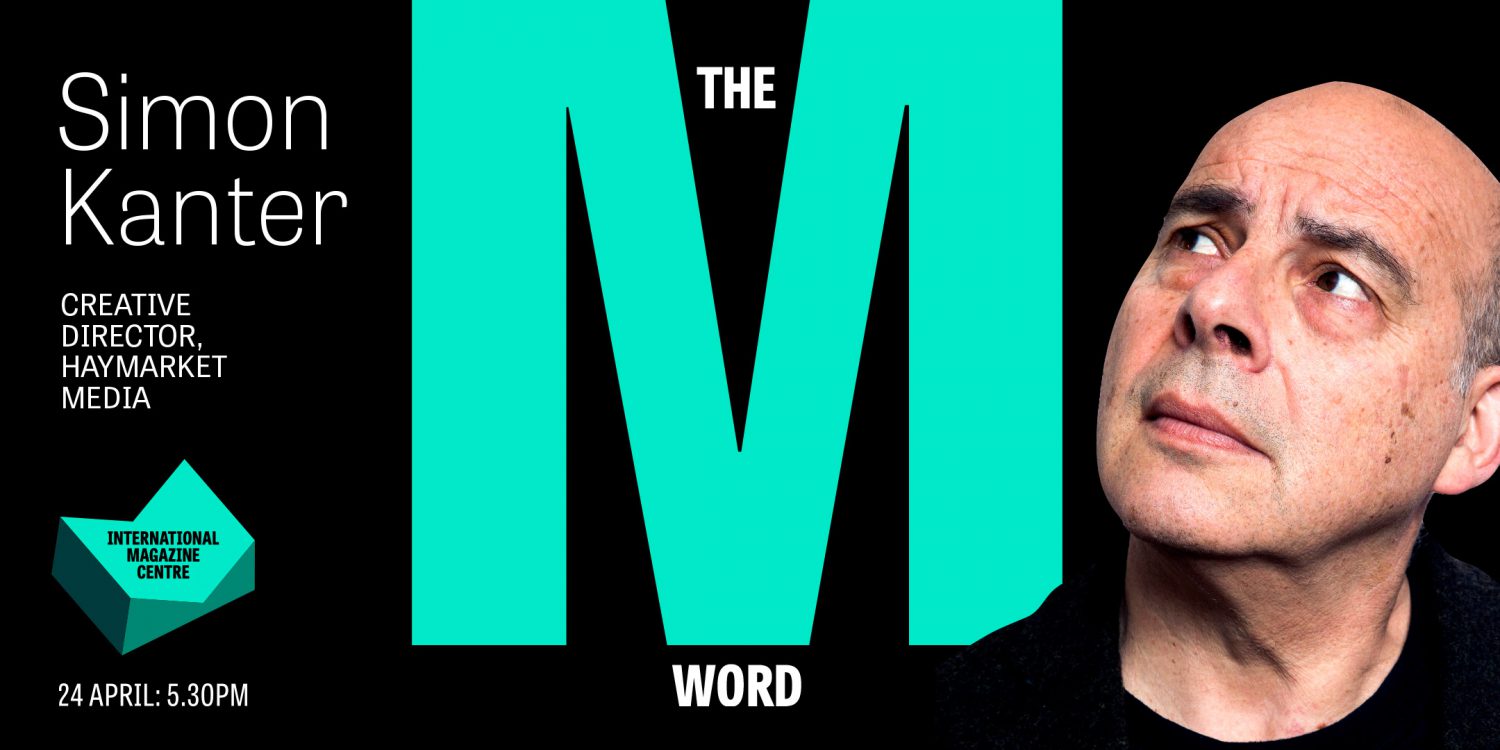 Headlined by Simon Kanter, Creative Director of Haymarket Media and the person behind the recent redesign of Campaign magazine, and supported by Rosalind Tulloch, Editor at 2A Publishing, our event on 24 April was a myth-busting look at the efficacy of print.
Here's our top take-aways:
Use your print magazine as a poster site for your brand, monetising over digital
Only 38% of web traffic is human, so beware of putting all your faith in measurable data – "Not everything that counts can be counted and not everything that can be counted counts." Albert Einstein
Magazine covers need to be seen and remembered to be effective, so delight and surprise your audience by doing them brilliantly
What you think an audience wants and what it actually wants are often quite different – find out the latter and focus on your reader
Check out the photos from the event below, courtesy of Kat Gollock, and look out for the video coming soon.
Huge thanks to our sponsors Edinburgh Napier University, MLG Print and White Light Media for their support.
---
The M Word – 24 April
Headliner:
Simon Kanter, Creative Director, Haymarket Media
Simon was behind the recent redesign of Haymarket's flagship brand Campaign, as well as the multi-award winning 2012 Olympic and Paralympic Games daily souvenir programmes.

He directed complete overhauls of the Management Today brand and the environmental brand, ENDS. As Editorial Director of Haymarket Network, he oversaw the conception and launch of award winning titles and products for the British Army, Jaguar, UEFA, Manchester United, Nike, Sony, BSkyB, RBS, the X Factor and the Design Council.
In 2012 Simon led the team that made the Olympic and Paralympic Games daily and souvenir programmes, delivering 20% of the total licensed revenues for London 2012 and winning a host of national and international awards.
He took the creative lead and won multiple awards for his work across the re-invention of People Management magazine brand, the launch of Work. magazine, and the launch of Forever Sports, which became the second highest actively sold men's lifestyle title in the UK. As R&D Director he was responsible for successful launches and acquisitions including FourFourTwo, The Net and Stuff magazines.
Supporting Act:
Rosalind Tulloch, Editor, 2A Publishing
Ros has been the Editor at 2A since its inception in 2011. She's worked on titles in healthcare and disability for more than ten years, working across all aspects of publishing.
Reaching niche audiences
Magazines that cater for niche audiences come with a whole host of challenges for the editorial, production and advertising sales teams.
Knowing your audience and tailoring your content to what they want to read is key, however figuring out what this is can be a challenge in itself and can present surprising results.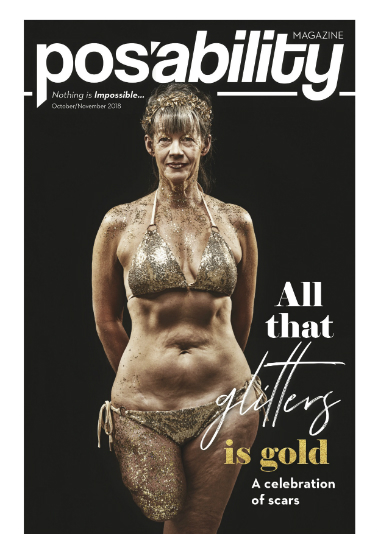 Need to Know
Date and Time: 24 April, 5.30pm-8pm, talks start at 6pm
Venue: Lindsay Stewart lecture theatre, Craiglockhart Campus, 219 Colinton Road, Edinburgh EH14 1DJ
Tickets: Tickets include a glass of wine and an exclusive poster designed by Simon Kanter for the event. Bookings through Eventbrite
Bookings through Eventbrite
Event Partners
Many thanks to our event partners for their fantastic support