Tell us about St Andrews in Focus
It's a bimonthly magazine, started on a whim with three objectives; to enhance a sense of community; to support local businesses; to bolster town/gown relationships.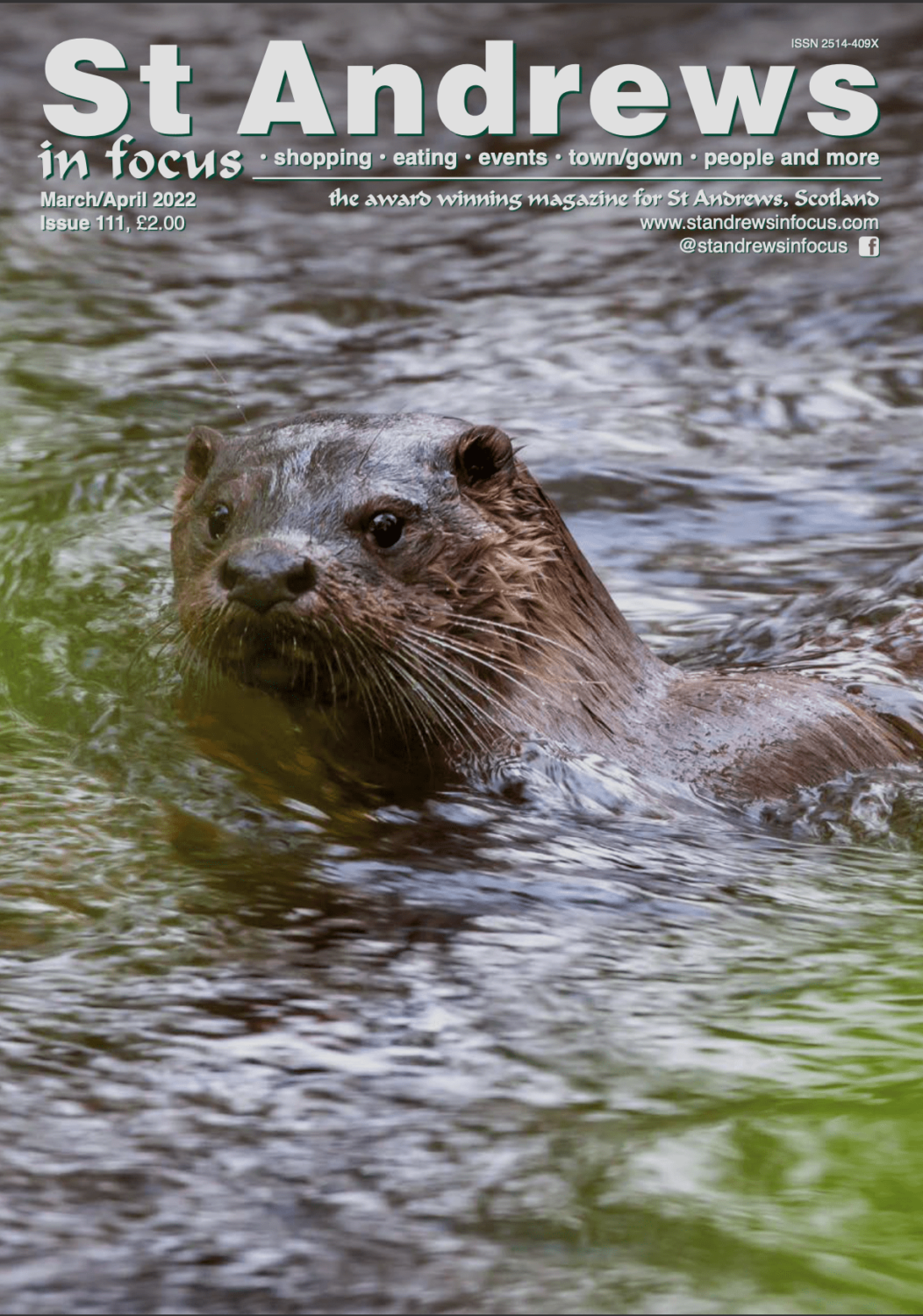 How did the magazine start?
My youngest son and his family were living in Stamford, Lincolnshire at the start of the 2000s. A local publisher there started a monthly magazine which impressed me. It made me think that there was a possible need for something similar in St Andrews.
Why is the magazine important for the community?
St Andrews' population is a shifting one, consisting of local residents, students (up to 10,000), and second home owners. I considered that it could be useful for regular up-beat information about what goes on in the town that's not covered by the media. It has to be hard copy since there are still citizens without the internet. Also surveys suggest that even today people welcome what can be held in the hand. I've been told regularly that copies of the magazine are passed on to relatives all over the country!
Tell us about one of your favourite articles so far?
That's difficult because I enjoy publishing the magazine so much. One example, though, in the current issue March/April. I published a story by a Swiss girl who was on holiday here, met me quite by chance, then told me I reminded her of her late grandmother. It transpired I had the same name and profession, my voice was similar too, and what was even more spooky (I added it to my editorial) my own grandparents, uncles, and aunts used to live in Zürich where this young lady comes from.
Below is the editorial and article mentioned: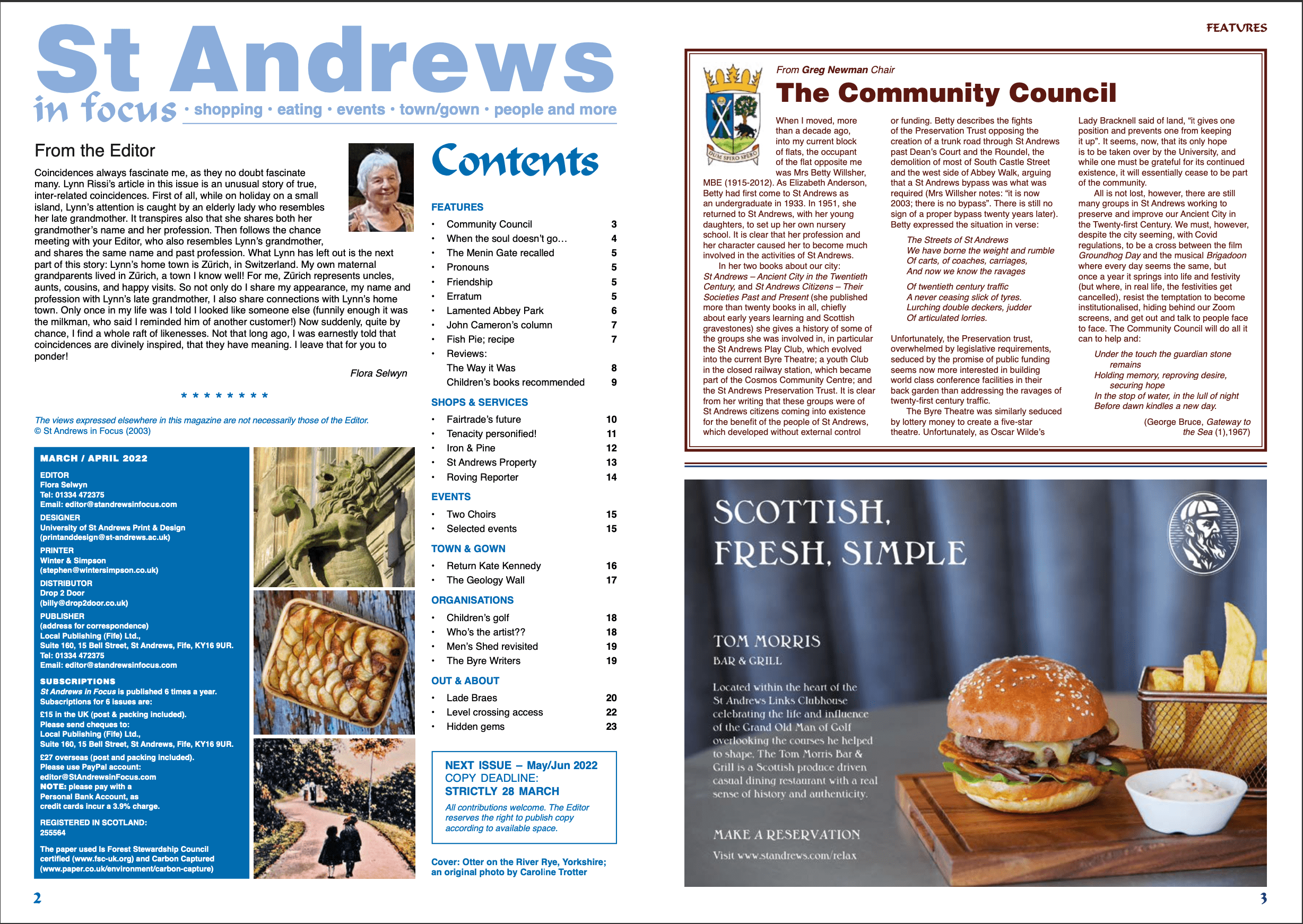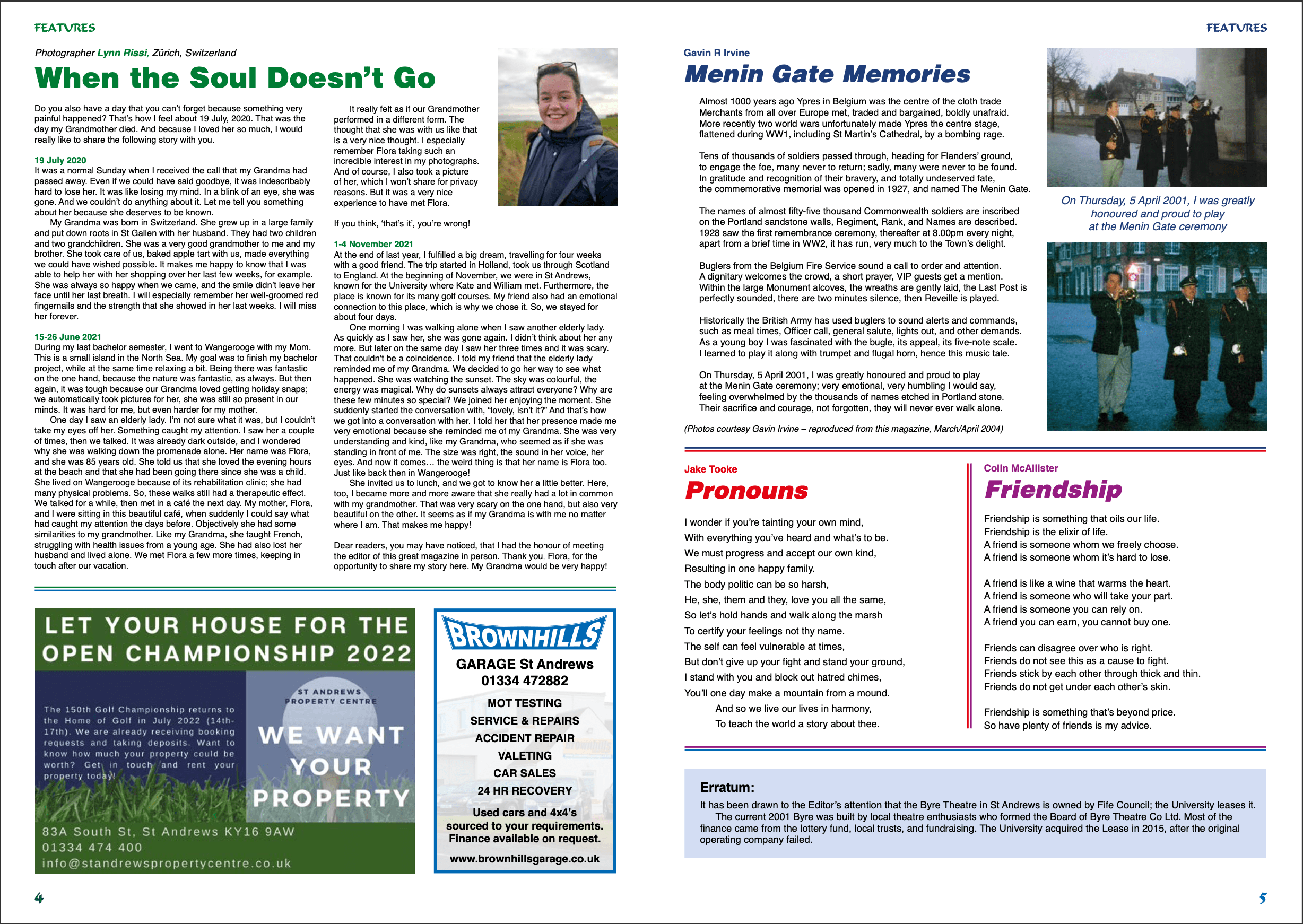 Find out more about St Andrews in Focus via their website or get in touch by email.