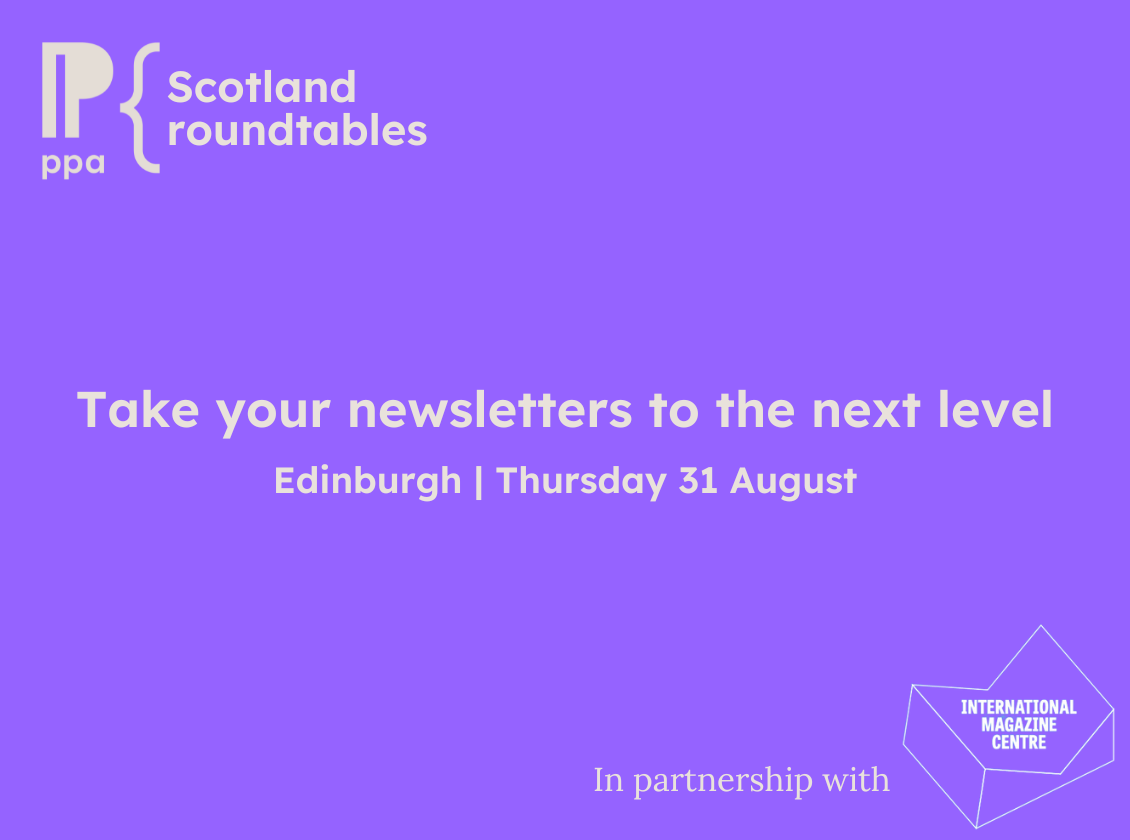 Newsletter Roundtable, in partnership with PPA Scotland
We're delighted to be working with PPA Scotland to bring you the first in a series of in-person roundtable events, held in Scotland.
PPA is the UK trade association for magazine publishers, set up to represent, champion and support specialist media businesses.
About the event
With decreasingly lucrative social media algorithms, gathering first party data and communicating directly with clients is more important than ever.
Whether you publish multiple newsletters or have been teetering on the brink of publishing one for years, this Newsletter Roundtable, in collaboration with PPA Scotland, will give you inspiration and ideas aplenty to take you to the next level.
Hosted by the International Magazine Centre's Nikki Simpson, the afternoon will include newsletter experts and innovators as guest speakers, group discussion, best practice exchange and ideation.
Open to anyone working in magazine publishing, the event is free to attend, and will include time for networking with your peers.
Speakers
We're looking forward to welcoming two speakers to the event, plus time for discussion in groups.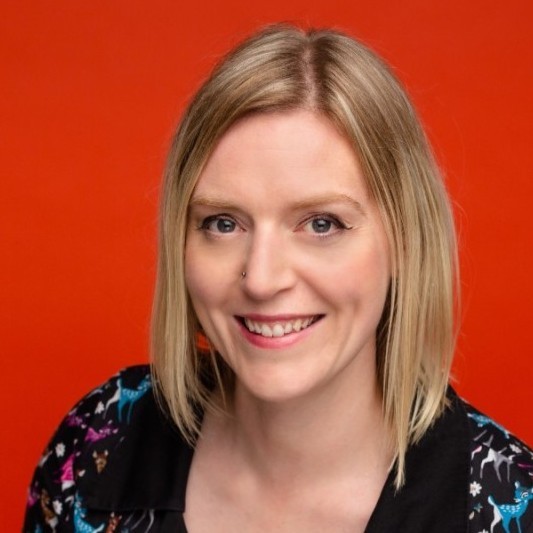 Julie Diver is founder of Edinburgh-based creative agency 39steps. Throughout her 20 years of running her business her team has helped hundreds of people grow their businesses through effective branding and marketing. 39steps primarily work with owners of professional services businesses across the UK and the occasional 3rd sector client.
Aside from work, Julie is Mum to two boys, a lover of Scandi Noir, decent books, red wine and shoes. She's a founding trustee of the charity Kids Love Clothes.
Her first illustrated children's book launches in November and when not doodling, you'll find Julie busting some dodgy moves while gigging with her '90s covers band, The Standard Grades.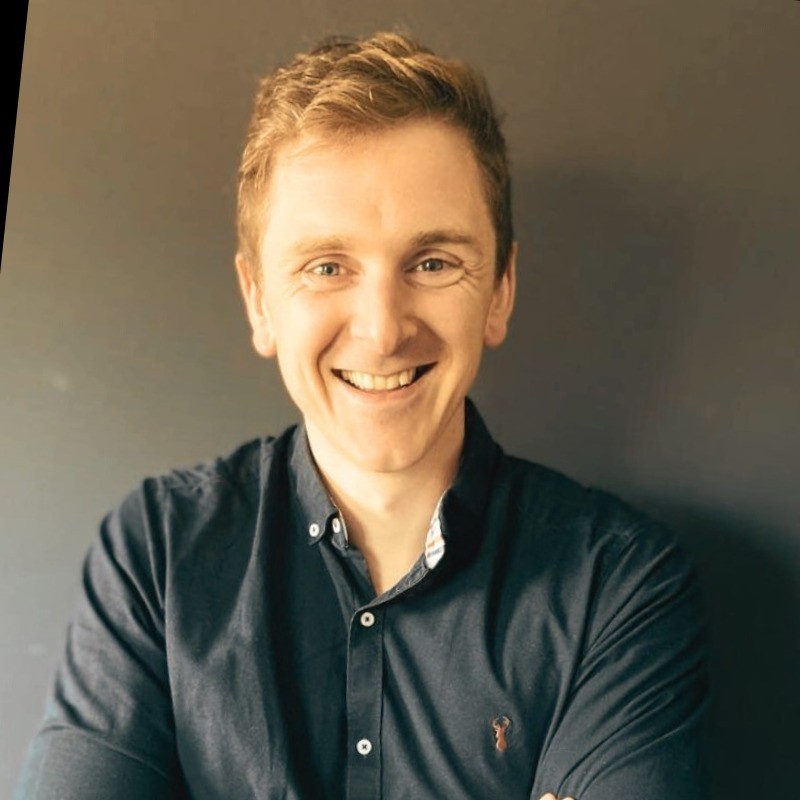 Sam Shedden is Head of Customer Loyalty at National World Publishing Ltd – the parent company of The Scotsman and one of the largest regional news publishers in the UK.
Sam has 10 years of experience within digital news publishing with a particular focus on reader revenue, audience growth, newsletters and engagement. He lives in Edinburgh and is a passionate advocate for using newsletters as a means to build meaningful relationships with readers.
Agenda
2.30pm Welcome and introduction from Nikki Simpson, Director of the International Magazine Centre
2.40pm Julie Diver: Focussing on knowing your audience, Julie will look at wider brand strategy around a newsletter – where does an email newsletter fit in your marketing mix? What are the best ingredients for an engaging newsletter? How can you use your newsletter data to engage more and test your communications strategy?
3pm Roundtable discussion
3.30pm Sam Shedden: Using a case study from his work at National World, as well as drawing on current industry trends, Sam will talk through the publisher's newsletter strategy, how they're building reader loyalty and lessons learnt from years sending editorial emails.
3.50pm Roundtable discussion
4.20pm Networking
Need to know
Date and Time: 31 August, 2.30pm-4.30pm BST
Venue: Novotel, 80 Lauriston Pl, Edinburgh EH3 9DE
Tickets: Free to attend for anyone working in magazine publishing