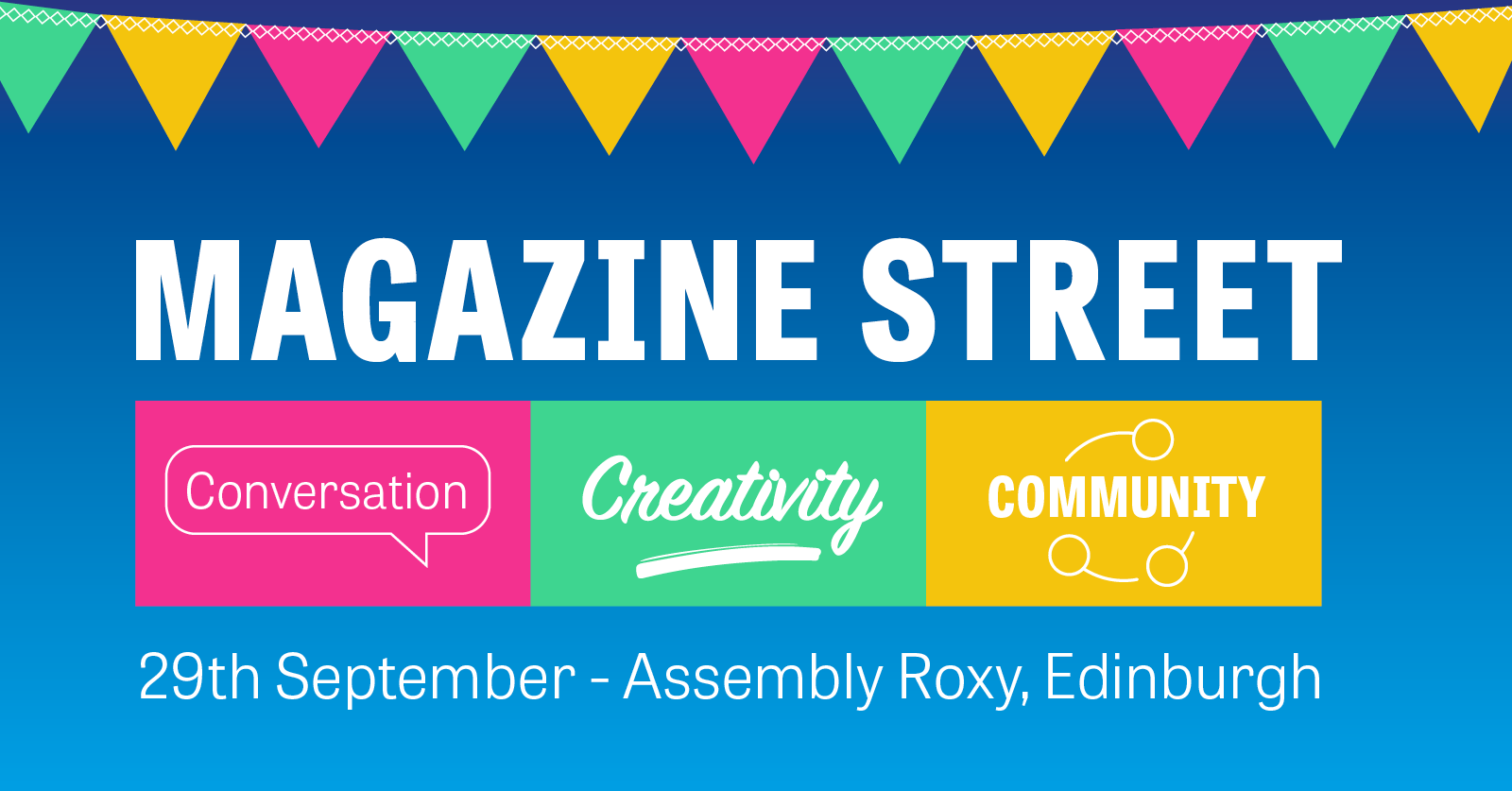 Welcome to Magazine Street, the International Magazine Centre's brand-new one-day conference, celebrating the wonderful world of magazine publishing
Speakers
Kerin O'Connor
CEO of Atlas
Talk
Kerin is our Host for the day
Kerin O'Connor
Magazine Street has an incredible line-up of international magazine publishing speakers, workshops and opportunities to connect with other publishers and freelancers, with loads to see and do across the day.
We've invited MagCulture and We Love Print to host a pop-up shop where there'll be beautiful magazines to buy, world-renowned editorial designer Simon Esterson and kick-ass editor Joanna Cummings will be creating a magazine in a day, our partners will be there ready to help you boost your business, photographer Peter Dibdin will be offering free studio-standard profile pictures for you to use in your business, and much, much more.
There's so much to see and do at Magazine Street!