Kirsten Mogg is a Canadian consultant, writer and educator in the fashion and design industries. Here she asks, after more than a century of publishing, what is the future for fashion trade magazines?
---
A respected publisher once told me the fastest way to make a million dollars in fashion magazine publishing in this country, was to start with two million. That was before the triple threat of mobile-first, social media and cloud computing powers converged with a global recession in 2008.
To see where the future opportunities may be, I traced the rise and fall of trade publishing and looked for gaps. I found it has coincided with industrial development, the economy and liberalization of international trade in textiles and apparel.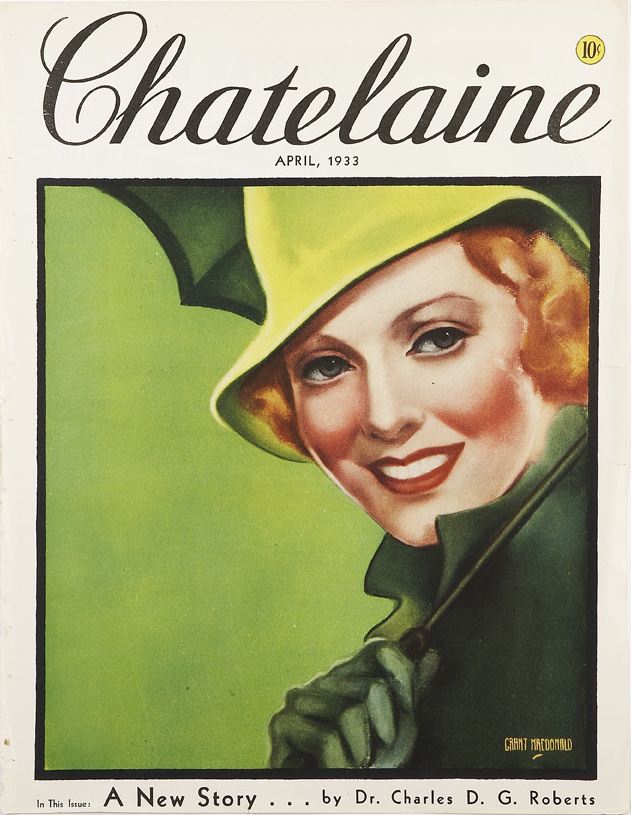 Earlier this year, Rogers Media Inc. sold its remaining consumer titles, including Chatelaine (1928), which it acquired from Maclean-Hunter in 1994. Maclean-Hunter was a giant in the 20th century publishing industry, with its weekly news digest: Maclean's (1905), and the Financial Post newspaper (1907). The company began in 1887 as a retail trade journal, Canadian Grocer; the Dry Goods Review started a year later.
Industrial development spurs the rise of fashion publishing
Like other industrialized nations, many fashion-related trade journals began in Canada around the time of the Penny Farthing: Canadian Textile Journal (1883), Canadian Jeweller (1884), Canadian Footwear Journal (1892) and Style Magazine.
For more than a hundred years, these domestic trade journals were profitable publishing enterprises. Informing industry of the goings on in their sector, they were seen as authorities and industry hubs with a keen professional audience. Must-read journals won advertisers because they made efficient connections between buyers and sellers, suppliers, manufacturers, and retailers. Directories were long-time annual moneymakers.
The voice of industry
Many journals were founded or became the publication of trade associations. They were a political platform to advocate for their respective industries. Most did not communicate with the public, although leaders of various associations sometimes voiced industry concerns through news reports.
Canadian Textile Journal, Jan 3, 1922, editorial, page 3
"No industry has more to fear from any 'monkeying with the tariff,' in the direction of Free Trade than has the textile industry. One of the main planks in the Progressive platform is 'an immediate, substantial, all round reduction of the customs tariff."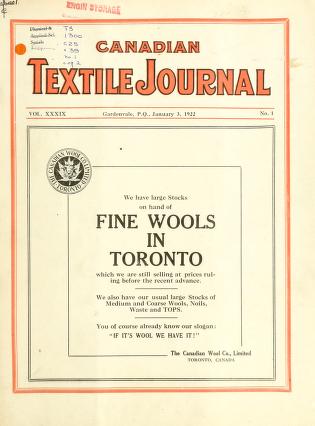 Canadian publishers were equally threatened with imports when tariffs were eliminated on U.S. magazines after WWI. At the onset of the Great Depression, the government re-imposed duties in 1930 in an effort to protect Canadian publishing jobs, only to be removed again in 1935 after a new government was elected.
Despite the tariff switches, Canadian trade journals built loyal subscribers and advertisers, evolving with the dramatic changes in the textile and fashion industry and economic cycles. The height of the textile and apparel industry's influence was when it produced the most employment, the largest revenues and greatest exports. Depending on which metric – that occurred in the 1980's. Publishing followed the same growth track.
"Two factors affecting our results are the health of our client's profits, and, in the industrial sector, investment in equipment," Maclean-Hunter, Annual Report, 1985. That year, the company reported its strongest financial results in its history with its newspapers, printing, cable channels, 167 consumer magazines and 91 business publications. It sold Style trade magazine in early 1986.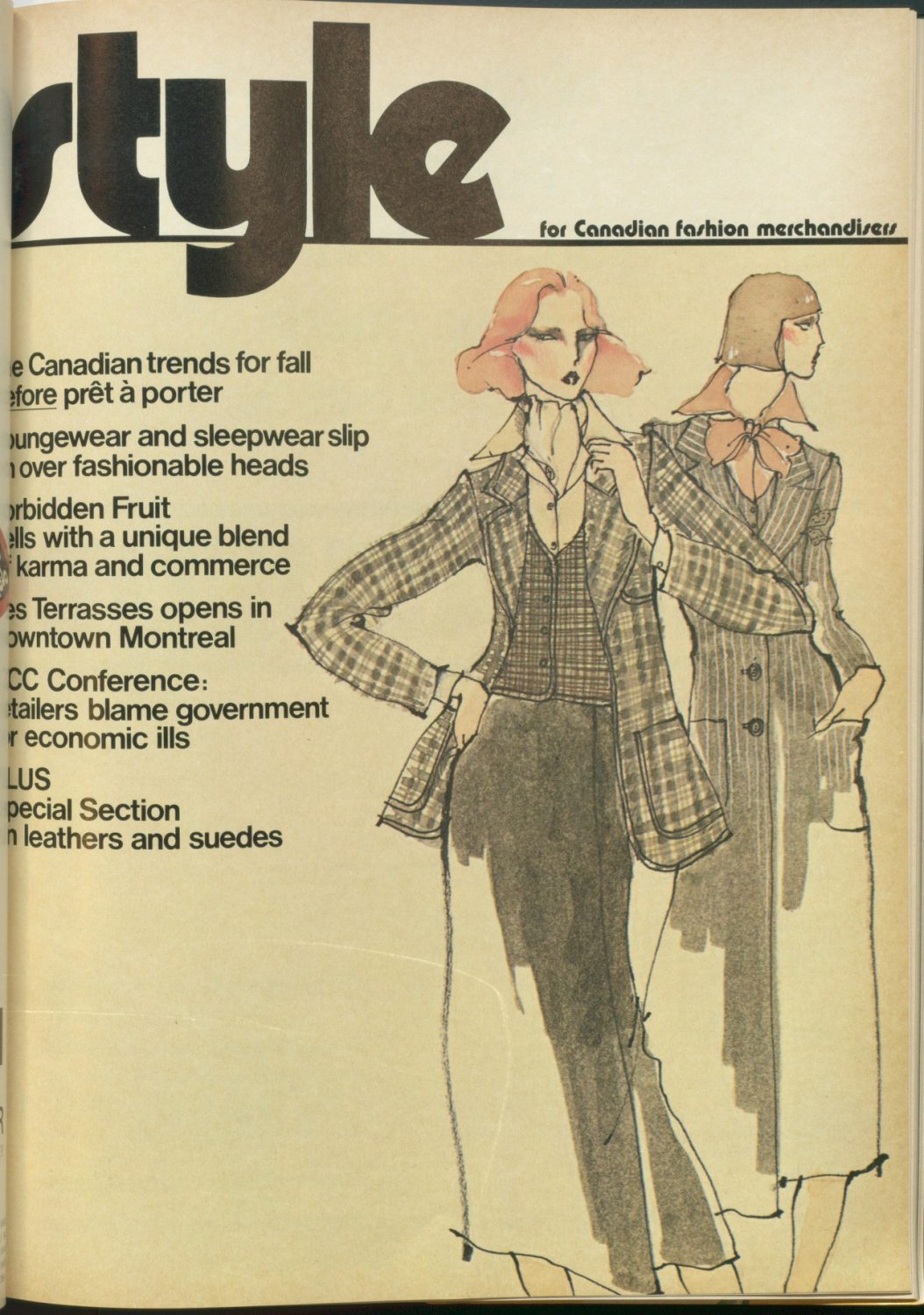 Impact of global trade liberalization amps up in the '90s
The decline of Canadian fashion trade publishing coincided with the disruptions in the industries they served. The liberalization of trade and changing modes of communication caused their core audience to nearly disappear. Tariffs came down, textile mills and garment production went offshore and imports flooded in.
After the arrival of Walmart Canada in1994, more foreign retailers began opening stores, displacing national incumbent fashion retailers like Simpson's, Eaton's, Sears Canada and specialty fashion chains owned by DYLEX, plus a multitude of mom and pop independent boutiques on every main street in the country.
By the time Maclean-Hunter was sold to Rogers in 1994 for more than C$3 billion—the largest acquisition in Canadian telecommunications history—it had a massive stable of consumer and trade magazines, radio, cable and TV outlets. That was the same year The North American Free Trade Agreement (NAFTA) came into force.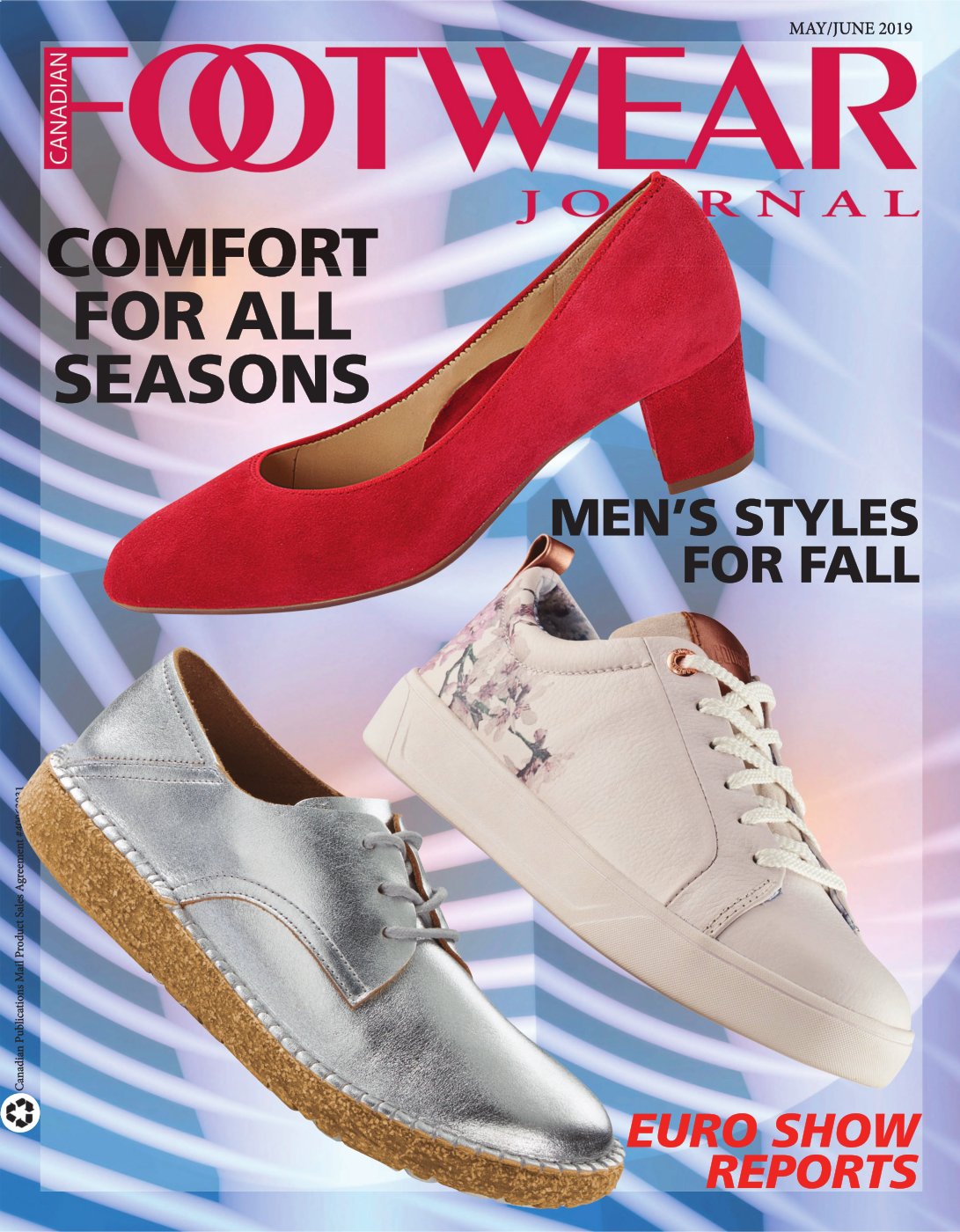 Journals began to lose their influential buyer audience. Advertisers disappeared too. After more than a century of support, they began to move media spending to foreign titles in a drive to find export markets. More and more of their marketing dollars went to foreign trade shows and journals. Given the regional trade preferences of North America, New York based Women's Wear Daily and Daily News Record saw the most gains.
Both WWD and DNR also have a long history, WWD having been founded by Edmund Fairchild in 1910. In the recent past, WWD too suffered the disruption of being bought and sold by several media companies since 1999. Condé Nast in 2014 sold a controlling share of WWD to Penske Media Corporation. Earlier this year, with the backing of Saudi Sovereign Wealth Fund, Penske acquired the remaining 49% of WWD from Art Media Holdings. It ceased print publication in 2014 and announced it would be accessible on latimes.com and to select newspaper subscribers. Condé Nast got back in the trade with the launch of Vogue Business this year.
In 2016, to focus on its consumer titles, Rogers Media sold its stable of trade magazines, including: Cosmetics/Cosmetiques acquired by the Canadian Cosmetic, Toiletry, and Fragrance Association (CCTFA). The Monday Report on Retailers, became Canadian Retailer, the flagship publication of the powerful Retail Council of Canada.
On the trade publishing side, at least some Canadian content has been successfully exported: Its people. Imran Ahmed, the founder of London-based Business of Fashion (BOF) is Winnipeg born. And Guelph Ontario native, Miles Socha has been the editor-in-chief of WWD since 2016.
So is it the end of the line for the remaining fashion-related trade magazines? A handful of Canadian consumer fashion and trade titles are still being published.
The Canadian Footwear Journal is thinner than a double A shoe width, and shrinking. Canadian Jeweller has embraced digital platforms and social media but faces tough international competition from global goliaths like JCK (Reed/RELX). Trends Magazine has picked up where Style Magazine left off, but lacks the digital depth. CSGA has re-launched as the voice of the Canadian Sporting Goods Association, and Retail Insider is another fast-growing digital-first publication focused on all sectors of physical retail, mostly from the booming commercial real estate leasing.
De-industrialized, digitized and direct-to-consumer
Canadian companies have evolved to compete in the post-industrial world with technology. Ottawa-based Shopify˚ built one of the worlds leading e-commerce platforms because it is so easy to use. It is now a global company, hosting over 800,000 sites from 175 countries, many of which are direct-to-consumer fashion businesses. By 2018, about one quarter of recurring revenue was generated by those using their ShopifyPlus enterprise platform, which is designed for large multi-national companies generating at least $100 million in annual sales. The company is making a big push to add more international merchants to its roster of direct-to-consumer fashion and consumer brands including Allbirds, Rachel Roy, Le Sportsac, and Emma Bridgewater.
So far, no Canadian publisher has attempted to blend trade and consumer media publishing with a digital e-commerce platform like Shopify. Getting in between buyers and sellers prevented media companies like MacLean-Hunter from becoming the platform for a transaction. Today, Amazon has none of those reservations and is both middleman and direct competitor.
UNITED is the way forward.
It is worth asking if the time is now for publishers take back the role of the influencer. This time, use their deep industry knowledge and connections, leverage technology and start getting involved in the whole fashion transaction.
The only remaining footprint of MacLean-Hunter publishing giant is the United building on University Avenue it occupied in Toronto for decades until the 1980s. The building is currently being restored and developed with a 55-storey addition of retail, commercial and residential space. It will become North America's tallest architectural heritage retention development.
The repurposing of the old publisher's building into a hybrid use is a metaphor for what publishers can do. To architect the technology to blend industry, retail and consumer transactions under one roof. That is likely going to cost much more than a million.
---
About Kirsten Mogg: My wheelhouse is consulting, writing and teaching in the fashion and design industries. I have not lost a million trying to publish a magazine, yet.
Twitter: @KirstenMogg
Instagram: @Kirsten.mogg
Website: www.kirstenmogg.ca