Fest is a free title that has enjoyed a healthy reputation in Edinburgh for almost two decades, known for its interrogative arts criticism by award-winning journalists and its independent ethos. The next step to develop the title was to take it to the Fringe's close cousin and the second-largest arts festival in the world, the Adelaide Fringe. Here are their tips on Going Global.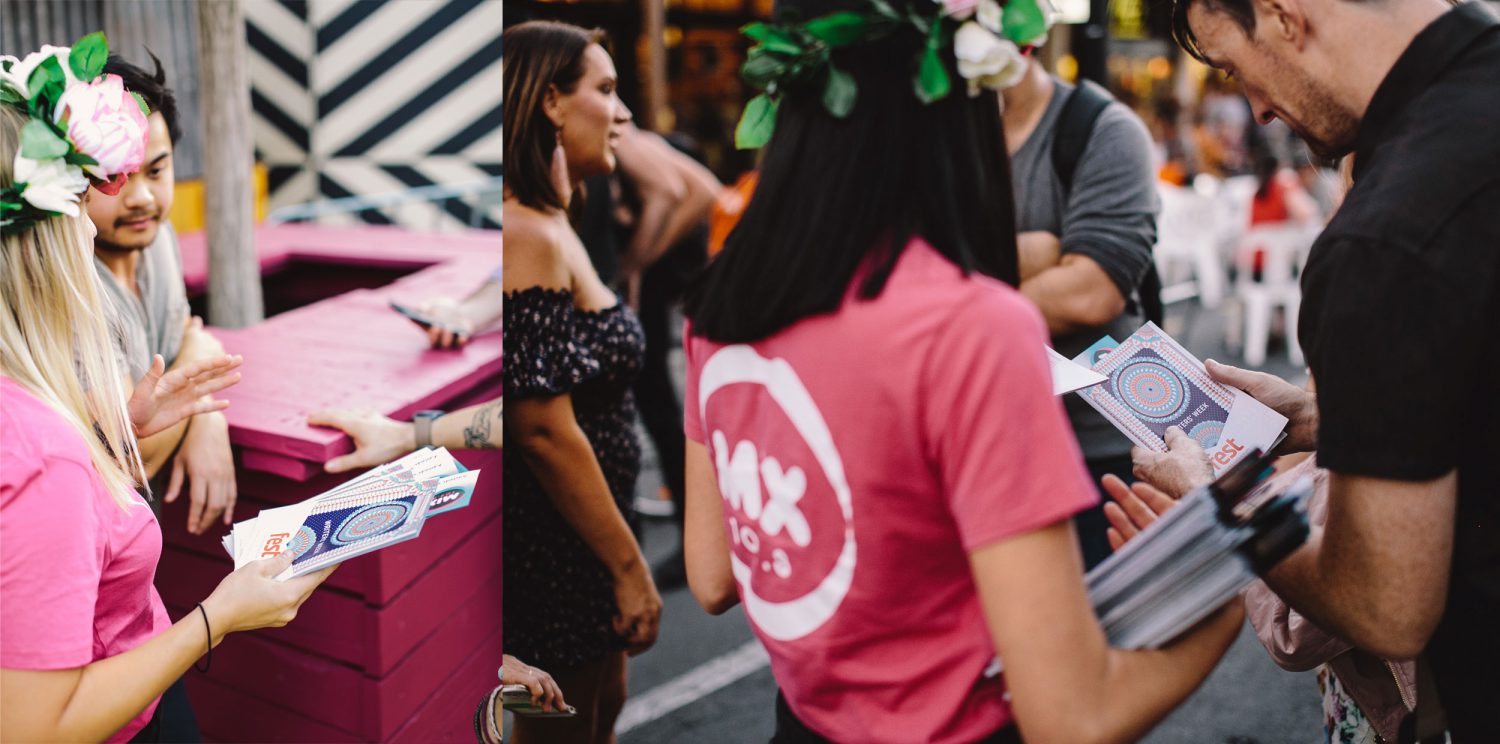 Business Environment
Taking place in the heart of the Scottish winter and the peak of the Australian summer in February and March, the Adelaide festivals are in a very similar setup to Edinburgh's. This was the main motivation to choose it over other international locations that we had researched in our initial plans. In Adelaide, there is a reputable curated international festival, Adelaide Festival of the Arts, running concurrently to a Fringe festival, which is the same model that Fest is used to in Edinburgh. As with Edinburgh, Adelaide is flooded with visitors for the month, as venues both improvised and constructed house live performance from all over the world. Promoters and producers buy, sell and stage work at both Fringes, often as stops on the festival circuit. The business environment for extending the title was very similar.
A research trip in 2017 by George Sully allowed him to directly assess the need for free review press at Adelaide festivals, what the existing media landscape looked like and how the difference in size would affect the business. The Adelaide Fringe has an average programme size of 1200 shows, just over a third of the size of Edinburgh's, which meant we would need to scale back the circulation and number of editions to make it work. The main drive of this trip was to make contacts and George networked extensively, prioritising relationships with key potential clients and marketers; the plan was to launch in 2018 so he was creating foundations for new client relationships that would be advertising in a new print magazine 12 months later.
The Offering
Something that counted towards us positively was our reputation in Edinburgh. Those that owned or ran the core venue hubs in Adelaide were familiar with the Edinburgh Fringe and with Fest as a print publication. George made it a priority to create strong relationships with this key group, in line with the relationships Fest has with equivalent contacts in Edinburgh. A key element of the pitch was detailing that we would be running this model in Adelaide with locally sourced editors, local writers, a local printers and local accountants. It would be a product of Adelaide – something for the community to create and be proud of.
Setting up an Australian business
Registering a company internationally does have obstacles. George was fortunate to be able to visit Adelaide twice before we officially launched, enabling him to meet with all potential suppliers and, crucially, lawyers and accountants to help manage the business. We were coming with a fairly specific business trading scenario: short-term, advertising-funded publications partly produced by a UK team but with support by Adelaide-based employees. We were working internationally, had very small budgets and no previous experiences of Australian HR practices, salary expectations or tax implications – it was important we were able to find legal and accountancy firms to get us on the right path.

Company Registration
Once we'd engaged what we felt was the right legal team, company registration took longer than we expected. We were setting up a foreign branch of our UK company, rather than incorporating separately as an Australian company – a process we have heard is much quicker. Part of the delay was around a requirement for notarised copies or signed originals of several documents including IDs of directors, and UK company registration documentation posted to Australia for our lawyers to file. We also needed to register for tax and get an TFN (Tax File Number) in order to do our accounting by the books – and pay our staff according to Australian regulations.
To be compliant with legal requirements on setting up as a foreign branch of a UK company, we also needed to find a 'local agent' – someone who lives in Australia to act as a director-secretary and is liable for the company. We found it difficult to get a clear explanation of what this person would need to be – or do. We didn't know anyone in Adelaide – or Australia – well enough to trust them with what we saw as a big, though poorly defined, responsibility, and we got stuck on this for a few weeks. Luckily, George had expressed concern about this part of the process to our accountancy firm, who offered their own local agent service.
From start to finish, this part of the process – including prospective conversations with legal teams before official engagement – took about six months.
Bank Account
We began to reach the point where we were going to need to pay the printers, but our advertisers hadn't paid us yet. George had been selling advertising in Australian dollars, and we needed an Australian bank account in order to start invoicing clients. Unfortunately a company bank account requires an ABN (Australian Business Number), which would only be given once company registration is confirmed and all the documentation we'd sent via snail mail had been approved. ABN eventually received, we then discovered that a Transferwise account could be opened internationally, which we did, finally netting us an Australian bank account number. Suddenly we could add AUD$ as an additional currency to our Xero accounts, invoice in Australian dollars, and be paid in them through Transferwise. Everything, including Australian income, fell into place in time for the first print bill.
Recruitment
We were still a very new entity in Adelaide and it was difficult advertising roles widely enough, especially short-term contracts in a publication that didn't yet exist. Our networks were still developing and salary expectations, it turned out, are much higher in Australia than in the UK. We found a great editor but really struggled to source salespeople. George sold majority of Fest Adelaide 2018 himself, and continues to sell most of Fest Adelaide 2019.
Conclusion
Fest's format in Adelaide is four weekly editions, 5,000 copies each, across the Adelaide Fringe, Adelaide Festival and WOMADelaide. We distribute them to some 250 sites throughout the city. We are the only title available at many venue box offices; we are the only dedicated festival publication on the market. We've seen stacks of magazines disappear from one day to the next. We give young arts writers a platform to flex their critical muscles. Artists and publicists stick up stars and quotes from Fest reviews, tagging and sharing on social media. In year one Fest met its running costs and has a little in the bank for next year.