Once a month we invite our Patrons, magazine publishers and enthusiasts to guest-edit our fortnightly email newsletter. The aim is to inspire others with magazine-related content, connect Patrons and build our community so we can learn from each other.
This month our guest editor is Flora Muirhead, a content and communications specialist and MSc Publishing graduate. Flora is on LinkedIn – remember to connect and say hello!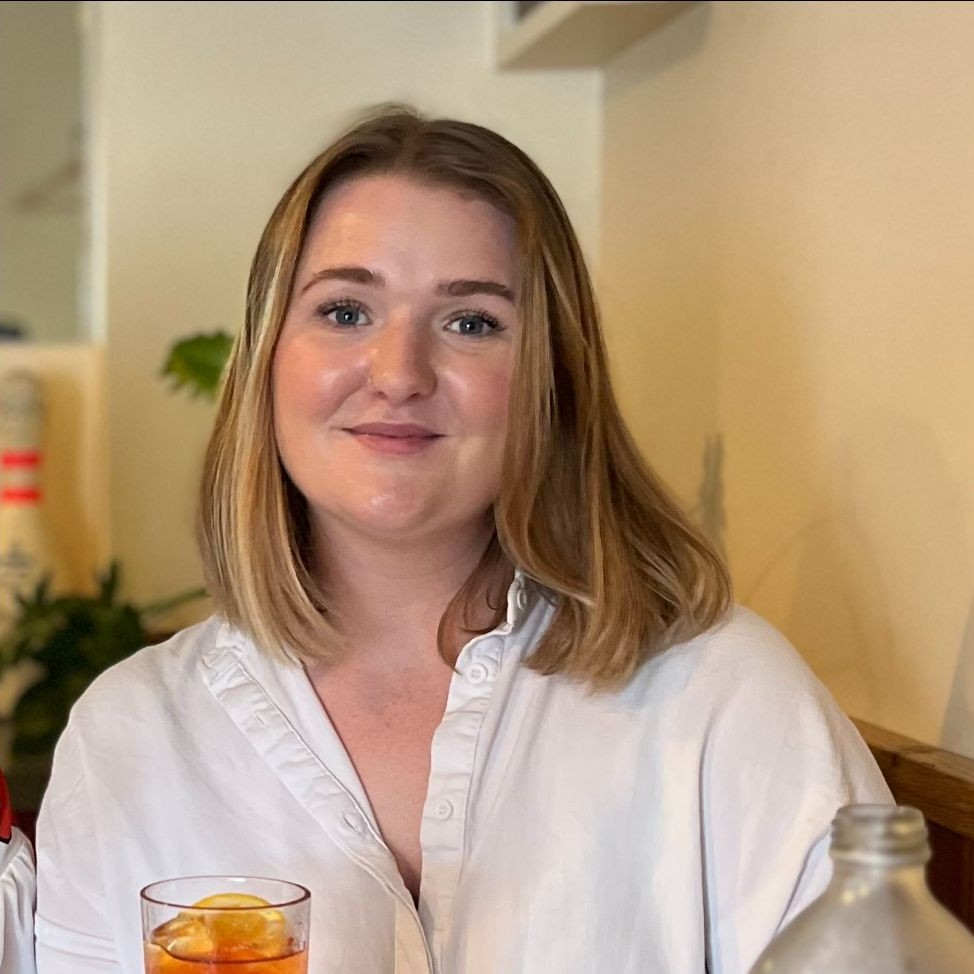 Tell us about yourself
Kia ora – hello! I'm Flora Muirhead and I'm sorry to disappoint you, but I don't work in publishing.
However, I do work in social change and in communications which is just as exciting. I currently live in Aotearoa New Zealand with my Kiwi partner and our cat, Hina. Hina means 'grey' in te reo, which is the Māori language used in New Zealand.
After finishing my MSc Publishing at Napier University in 2019, and a contract at Edinburgh College as a copywriter, I decided to follow the man I love to his home country. Little did I know that a global pandemic would hit (COVID-19, ever heard of it?), and almost four years later I would living by the beach in their capital city, Wellington (apparently you can't beat it on a good day).
---
What's on your mind?
I've spent the past few years as a self-employed contractor working within different New Zealand Government agencies. I have made sure to find time to connect with my publishing roots, and also spend my weekends supporting people with their PR, including authors.
In my day job, I work on campaigns, both internal and external. I am currently part of a project that is dedicated to reducing the harm caused by 'hate' (from offensive language, through to criminal offences), and I previously worked on the Pacific COVID-19 NZ vaccination campaign. I feel incredibly lucky to have had the opportunity to work within very diverse spaces and share my time with such vibrant and brilliant people.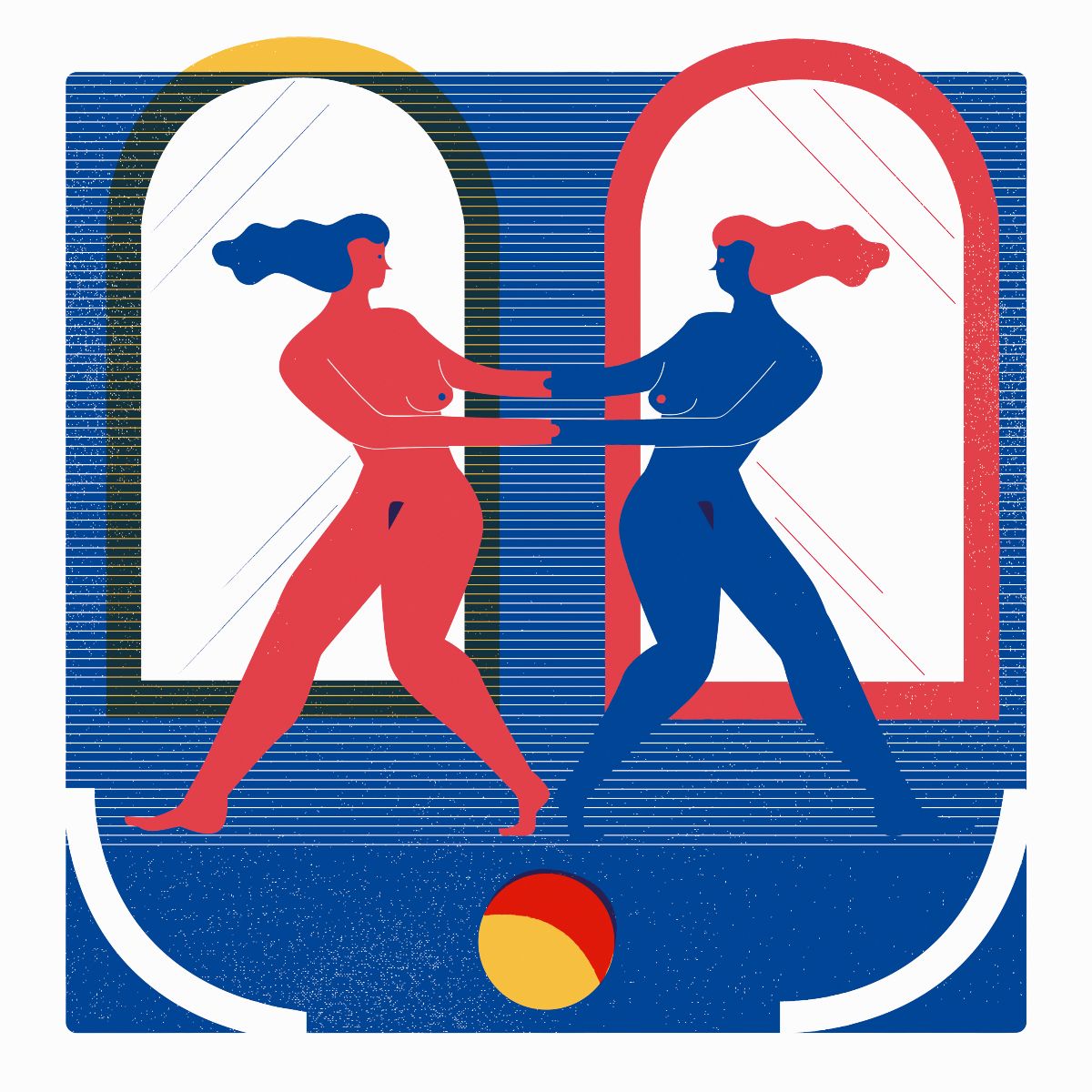 ---
What's the best article you've
read this month?
I am going to link two, because I am a Libra.
The first one because I think everyone should learn more about the Māori culture. This article includes beautiful photography, weaving, art, and a waiata (song). I think readers from afar will gain a lot from its words.
The second article provides an insight into Wellington's famous street, Cuba Street. It also reminds us that we should all be a bit silly sometimes – it might bring some joy into someone's day!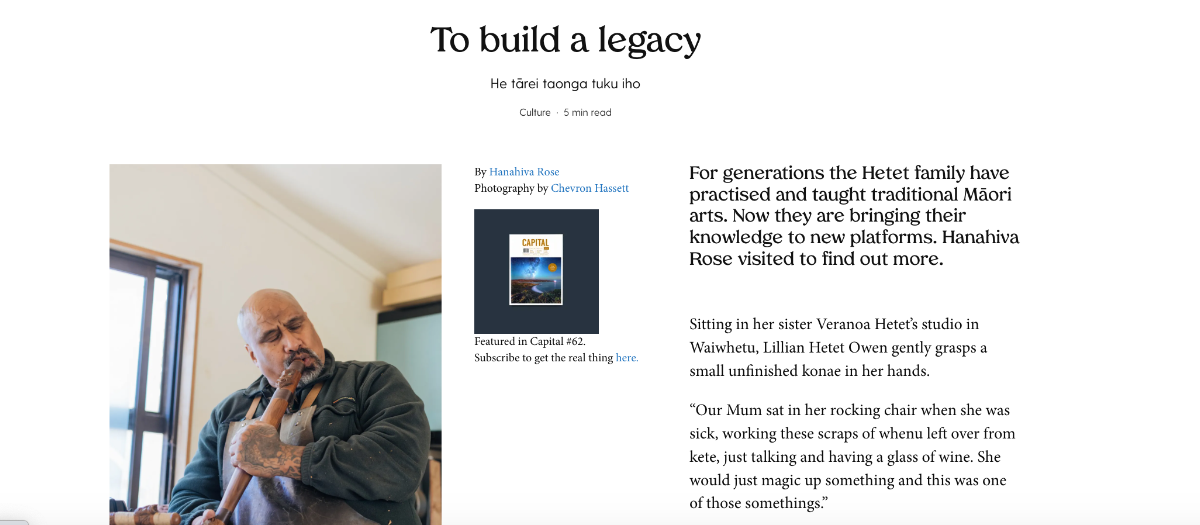 ---
Show us an incredible magazine cover
I focused my publishing dissertation on the relationship between the feminist waves and women's magazines, and how they have influenced each other. So, it might not be a shock to hear that my favourite magazine cover is from the feminist magazine Ms., co-founded in 1971 by journalist and social/political activist Gloria Steinem. I will let the cover speak for itself.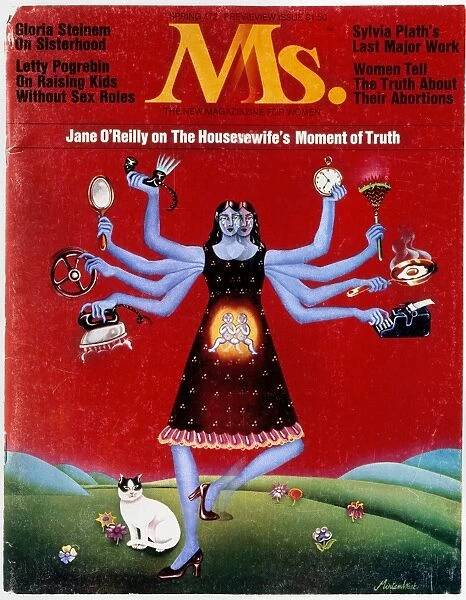 ---
What's your top tip for publishers?
My Gen Z colleagues recently introduced me to a new social media platform, and I have had a lot of fun joining it! The best part is that my boss doesn't know it exists. I can freely share snapshots of my life, basking in the double-taps and heart-eye emojis from my two loyal followers (my colleagues), and I won't be asked for weekly stat reports or attend team meetings about how we need to go 'viral' (even though it takes 12 working days for a post to be approved…). The pressure is off.
This laid-back approach on the new app has made me think about how we manage our business accounts. In the ever-evolving digital landscape of 2023, it's increasingly challenging to stand out and cut through the noise. My suggestion is simple: focus on creating more relaxed and authentic content.
There's been a shift in how we engage with and market to our audiences. I think the days of lusting after flawless influencers are numbered. You can maintain your brand's identity and exercise creative direction without succumbing to the allure of overly curated, scripted, and staged posts. I'm noticing that companies, even government agencies, are leveraging social media to appear approachable, relatable, and, dare I say it, human.
I believe that creating space for genuine conversations and encouraging people to be themselves makes the most compelling content. I have been filming a lot of community members for my project recently, and there is a lot to be said around sharing food and a cup of tea together before you dive into content creation.
Also, don't underestimate the power of user-generated content – it's a fantastic way to boost engagement. During Pacific language weeks, we handed the reins of our Instagram account to Pacific youth, and shared the flood of pictures and stories we received in our DMs that captured how people were celebrating.
---
Housty, we have a problem
What problem would you like our magazine consultant, Peter Houston, to solve in the next newsletter?
My question is: Do you think there is a strong future within the Australasian magazine market?
---
Need more of this in your life?
Subscribe to our newsletters here and follow us on social on the links below.
---