Franco-American consultant Giselle Delsol specialises in all aspects of subscription management. In her books, she finds unusual solutions to everyday editor problems, including this excerpt about a French publisher who uses annual collections and a one-shot yearly subscription renewal. You can also read this article in French, below/Vous pouvez également lire cet article en français, ci-dessous.
Launching a publication is not necessarily reserved for industry insiders – often all you need is optimism, energy, and a fair amount of resourcefulness. Since the launch of his magazine, Le Règne Minérale (The Reign of Minerals), French editor Louis-Dominique Bayle has come up with several ideas, including that of selling magazines in yearly collections renewable during a yearly subscription-renewal drive. Costing much less than classic subscription renewal methods, filling up his treasury at the beginning of each fiscal year, and boasting a subscription renewal rate flirting with 90%, his system has proved its worth.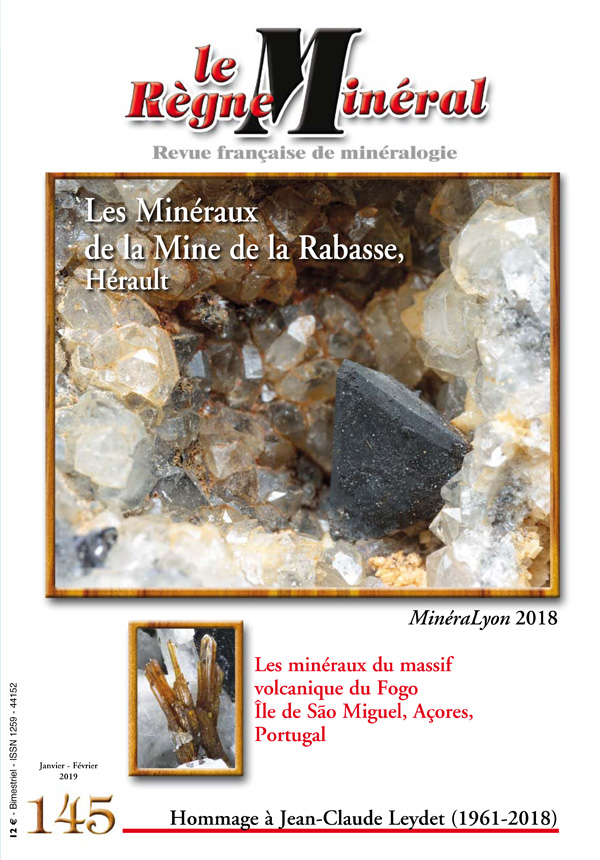 A magazine born of passion
A fan of "rocks" since childhood, Louis-Dominique Bayle nourished his passion for gemstones and minerals by reading specialized books and magazines and exploring recesses of his native land, the Haute Loire. The discovery, in a tiny news stand, of the magazine Le Monde & Les Minéraux (The World & Minerals) was a key moment of his youth; while still in school he saved his spending money to both subscribe and start collecting back issues.
Unfortunately Le Monde & Les Minéraux folded during his subscription (in 1987). The defunct magazine's competitor wasn't a satisfactory substitution as it presented photographs of minerals in black and white – a heresy for Mr. Bayle who'd by then become a professional photographer. He turned to an American publication, The Mineralogical Record. While the magazine had the inconvenience of being in English, the photographs were sublime.
Still disappointed that he couldn't find a magazine corresponding to his needs, the idea of creating a publication for francophone mineralogy enthusiasts began to form. Years later, the combined effect of a major professional disappointment and the death of a close friend gave him the necessary motivation to throw himself into a new adventure. The fact that he knew nothing about the press didn't scare him a bit. After an 18-month gestation period – "nine months spent batting ideas about in my head and nine months of active creativity" – Le Règne Minéral was born. The magazine is now more than twenty years old.
Boasting five-hundred paid subscribers before printing the first issue, the acquisition of a commission paritaire * in six days, and an obscenely healthy subscription renewal rate, we met with Louis-Dominique Bayle to learn more.
*The commission paritaire is a status that allows French editors to benefit from reduced VAT and postal rates. First-time editors often take three months to a year to obtain one.
Giselle Delsol: What steps did you take to go from being a photographer to a publisher?
Louis-Dominique Bayle: I started reading everything I could get my hands on about launching a magazine. Notably what steps to take, what declarations had to be made, which government entities had to be informed…. Whenever someone couldn't answer a question I moved on to someone else. I registered the name and created the company in October 1994.
I got the commission paritaire in six days, no mean achievement! That was before they changed their rules and you didn't need to have six consecutive issues. I read up on all the information the government needed. I'd already worked at the post office, so I know the mentality of the French administration. I knew that I simply had to gather all the documents they asked of me without asking any questions. I dropped off the paperwork on the 20th of January. The 26th, I had the status. My birthday is January 27th. It was a wonderful present!
GD: How did you finance your project? Did you ask for government subsidies?
L-DB: Certainement pas! I didn't ask for any subsidies. I refuse that public money be spent on a private project. The State's money should fund projects for the people. To launch the magazine, I had to find financing. Not just for the first issue: I'd made a deal with myself to supply all the issues of the first year. I wanted to establish a relation of trust with my subscribers; I didn't want them to be bilked of their money as I had when the Le Monde & Les Minéraux folded.
My savings weren't enough to finance a magazine for a year so I decided to recruit subscribers to generate the funds. I printed up a four-page subscription document and roamed the alleyways of mineralogy shows looking for subscribers. After three mineralogy events and a few postal mailings to mineralogy clubs, museums and institutions, subscriptions started trickling in. Word-of-mouth also worked well. I'd aimed for 2000 subscribers prior to the launch but only reached 500. I was forced to pour all my personal finances into the battle and the war began.
GD: The war?
L-DB: I say a war because it was. The arrival of a new publication on the market displeased a few, who even tried to stop me from having a stand at a trade show! They complained to the organizers, but when they saw that I'd created a company and was there in all legality, they couldn't do anything about it. On top of that, the first printer I saw told me that I was throwing myself into a useless venture because I was certain to fail. Ambiance!
GD: Thousands of subscribers soon joined the first five-hundred. How did you manage your first subscriptions?
LDB: Technology is not my forté. When I was looking for a computer someone recommended I get a Mac, for simplicity. The computer came with software, including Claris Works (since morphed into iWorks), which can manage databases. I used it in the beginning to keep track of my collection of minerals.
The specialized subscription management software I looked into was much too expensive. Claris Works had room for 52 000 subscribers, so I had plenty of space. The system was very flexible, so as long as routing the magazine remained simple, I could use it. That changed when the French postal services put in place new rules for press distribution. At that point, I was forced to look for a new solution.
GD: In the beginning (and even now!), you juggle the roles of publisher, journalist, sales director, and subscription manager… with a limited budget. What did you come up with to save time and money?
L-DB: One of my best decisions was the application of an annual collection. Whether the subscriber signs up in February or October, he or she signs up for the calendar year and gets that year's worth of issues, both the six regular issues and a special issue. A subscriber that signs up in December gets that year's back issues. I've only had a few subscribers raise their eyebrows at this, but since that rule is written in a large font on the subscription form….
With a subscription based on the calendar year, I only have to send out renewals once a year. In the last issue of the year, I place a subscription renewal form that subscribers return to receive next-year's collection. Having the magazine carry the subscription renewal form offer saves us postage, especially since our subscribers are in thirty-two countries!
At first, the subscription document was on a printed page in the magazine. One year, the printer forgot it, so we had to put it on a separate page inserted under the front cover. That further increased our renewal rate to almost 90%, we haven't gone back since! The yearly subscription renewal simplifies operations: I don't have to deal with subscription renewals every month and – since renewals are at the end of the year – we fill our treasury for the year to come.
I've never had any difficulties with this system, but I'm aware that it probably wouldn't work for all editors. I think that depends on the periodicity: it's doable with a quarterly or a bimonthly, but I'm not sure it would work with monthlies, or weeklies. The added bonus of this system is that subscribers adhere to the idea of a "yearly collection"; they look at the whole rather than the individual issues. Accordingly, I often sell archives in yearly batches.
Other tips? To continue developing a magazine that passed from 350 pages with 350 photographs in 1994 to 440 pages and 800 photographs, I also started selling books specialized in mineralogy. I've now a catalogue of more than 115 references and sell them around the world.
GD: What do you think a publisher's responsibility is towards their subscribers?
L-DB: Subscribers are the raison d'être of my magazine. I can never thank them enough because they are at the very heart of this adventure. Without them, the magazine wouldn't exist. Generally, I think publishers should keep close to their subscribers' needs. They also need to interest the widest range of readers possible in order to recruit new subscribers, which is exactly what we plan to do!
Based in Paris, Giselle Delsol is a Franco-American consultant specialising in all aspects of subscription management, from the initial recruitment of readers to migrating databases or optimising industrial logistics. She's worked with dailies, university publications, professional and specialised magazines, local weeklies, non-profit publications and more. When she's not consulting she's either at the hockey rink, writing children's fantasy or hanging out on twitter @DelsolGiselle.
Visit the Le Règne Minérale website here.
Find out more or buy one of Giselle Delsol's books in French here.
---
Lire cet article en Français/Read this article in French
Se lancer dans la publication d'une revue sans connaissance de la presse ? C'est possible avec de l'optimisme, de l'énergie, un peu d'entêtement et beaucoup de «système D». En créant sa revue, Louis-Dominique Bayle a trouvé quelques astuces, y compris l'application d'une relance d'abonnement annuelle. Avec moins de frais, une trésorerie remplie au début de chaque année et un taux de réabonnement qui avoisine régulièrement les 90 %, son système a fait ses preuve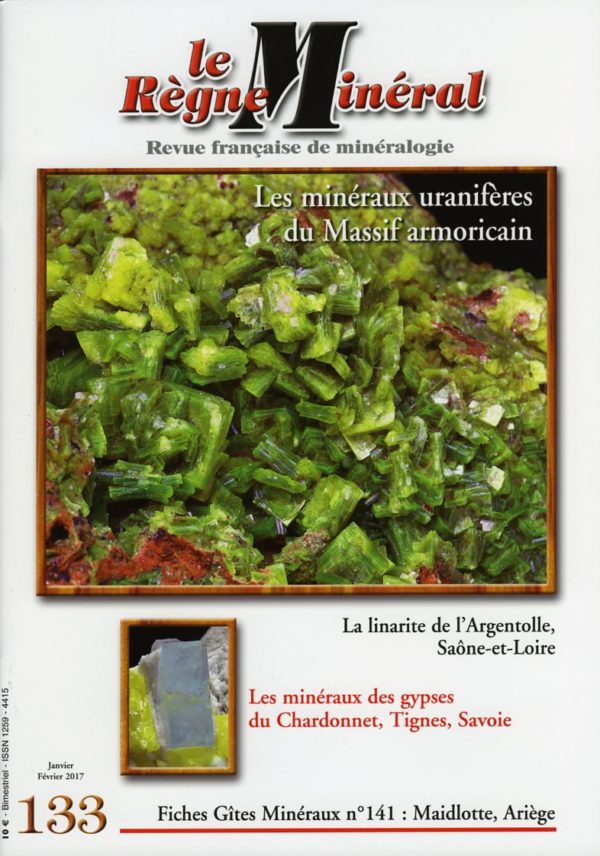 Une revue nourrie de passion
Fan de « cailloux » depuis son plus jeune âge, Louis-Dominique Bayle a nourri sa passion par la lecture d'ouvrages spécifiques et d'expéditions dans les entrailles de sa terre natale, la Haute Loire. La découverte, dans une petite maison de presse, de la revue Le Monde & Les Minéraux fut un moment important de sa vie. Au fur et à mesure que l'étudiant faisait des économies, il s'abonna et commença à faire une collection d'anciens numéros.
Malheureusement, Le Monde & Les Minéraux a cessé de paraître en 1987. Il ne trouva pas son bonheur dans la revue concurrente. A l'époque, les photos des minéraux étaient en noir et blanc, ce qui était inconcevable pour M. Bayle, devenu photographe professionnel. Il s'est donc tourné vers une revue américaine, The Mineralogical Record. La revue était évidemment en anglais mais les photos sublimes….
Déçu tout de même de ne pas avoir trouvé une revue qui correspondait exactement à ce qu'il cherchait, l'idée de créer une revue pour les passionnés de minéralogie a commencé à germer. Des années plus tard, une grande déception professionnelle ainsi que le décès d'un proche lui ont donné la motivation nécessaire pour se lancer enfin dans l'aventure. Le fait qu'il ne soit pas un homme de presse à l'origine ne l'a pas retenu une seconde. Après une période de gestation de 18 mois, dont « 9 mois à tourner les idées dans ma tête et 9 mois de création active », Le Règne Minéral a vu le jour. Il vient maintenant de fêter ses 10 ans!
500 abonnés avant le lancement et un numéro de commission paritaire en 6 jours… Pour connaître le pourquoi du comment, Solaris Conseil a rencontré Louis-Dominique Bayle.
Giselle Delsol : De photographe à patron de presse, quelles sont les étapes que vous avez suivies?
Louis-Dominique Bayle : J'ai commencé par lire tous les textes disponibles sur la création d'une revue. Notamment pour savoir quelles étaient les étapes à suivre, quelles étaient les déclarations à faire, où fallait-il faire des dépôts… Quand une personne ne pouvait pas répondre à une question, j'allais ailleurs. J'ai déposé le nom et une SARL a été créé en octobre 1994.
Le dossier pour la commission paritaire a été un exploit. Je l'ai eu en six jours! C'était avant la réforme. On n'avait pas besoin de six numéros d'affilée. J'ai pris le dossier. Je l'ai décortiqué. J'avais déjà travaillé à La Poste, donc je connais bien les papiers administratifs. Je savais qu'il fallait simplement apporter tout ce qu'ils avaient demandé, sans me poser des questions. J'ai déposé le dossier le 20 janvier. Le 26, j'ai eu l'accord. Je suis né le 27 janvier. Cela était un super cadeau d'anniversaire!
GD : Comment avez vous trouvé le financement de votre projet? Avez-vous fait appel à l'Etat?
L-DB : Certainement pas! Je n'ai demandé aucune subvention. Je refuse le fait que les deniers de l'état puissent servir à financer une aventure privée. L'argent public, c'est pour le public. Pour le lancement de la revue, il fallait que je trouve d'autres solutions. Mission d'autant plus difficile que j'ai pris un engagement moral avec moi-même pour fournir tous les numéros de la première année. Je ne voulais en aucun cas léser les futurs abonnés. Il fallait impérativement que je sois digne de confiance. (Gardant le souvenir d'avoir été un peu désabusé par Le Monde & Les Minéraux, dont son abonnement était toujours en cours lors de sa disparition – ndlr.)
Mon apport personnel étant insuffisant pour soutenir une publication pendant un an. J'ai donc eu l'idée de faire appel à des « souscriptions » pour générer le financement nécessaire. J'ai fait imprimer des bulletins de souscription de quatre pages en couleur et, pendant deux mois, j'ai arpenté les bourses d'échanges et de ventes (des manifestations où se retrouvent les passionnés de la minéralogie) à la recherche d'abonnés. Après trois manifestations et quelques mailings auprès des clubs, des musées et des institutions, les abonnements ont commencé à rentrer. Le bouche-àoreille a bien fonctionné aussi. J'avais prévu 2000 abonnements pour commencer mais je n'en ai eu que 600 au moment du lancement. J'ai donc mis toutes mes finances personnelles dans la bataille et c'était parti.
GD : La bataille ?
L-DB : Je dis une bataille car cela en était une. La présence d'une nouvelle revue sur le marché n'a pas plu à certains, qui ont même essayé d'interdire ma présence sur un salon avant le lancement! Ils se sont plaints auprès des organisateurs mais quand ils ont vu que j'avais créé une société et que j'étais là en toute légalité, ils n'ont rien pu faire. De plus, le premier imprimeur que j'avais vu m'avait dit que ce n'était pas la peine de se lancer dans une telle aventure car j'allais me casser la figure. Ambiance!
GD : Des milliers d'abonnements ont très rapidement rejoint les 500 premiers. Comment avez-vous géré vos abonnements au début?
LDB : L'informatique n'est pas mon point fort. Quand j'avais cherché à acquérir un ordinateur, on m'a recommandé de prendre un Mac, pour sa simplicité. L'ordinateur était équipé d'un pack de logiciels, dont Claris Works (maintenant Apple Works), qui gère des bases de données. Je m'en suis servi au début pour gérer ma collection de minéraux.
Quand je me suis renseigné sur les prix des logiciels de gestion d'abonnement, cela m'était prohibitif. J'avais la place pour 52 000 fiches dans Claris Works, donc avec mes abonnés, j'avais la place nécessaire. Le système étant très flexible, je m'en suis servi jusqu'à la mise en place des nouvelles normes de la Poste. Avec ces normes de distribution, j'étais obligé de trouver une autre solution.
GD : Au début (et même toujours!), vous avez endossé la casquette d'éditeur, chef de publicité, directeur d'abonnements, rédacteur… avec un budget restreint. Quelles sont les astuces que vous avez trouvées pour gagner du temps et de l'argent?
L-DB : Une des plus importantes astuces a été la mise en place d'une souscription annuelle. Que l'abonné prenne son abonnement au mois de févier ou au mois de d'octobre, il s'abonne à la collection complète de l'année en cours c'est-à-dire, six numéros et un hors série. Un abonné qui arrive en cours de l'année civile reçoit donc l'ensemble des numéros déjà parus dans l'année. Je n'ai eu que quelques abonnés qui ont manifesté leur étonnement mais compte tenu du fait que c'est marqué en gros sur le bulletin d'abonnement…
Avec un abonnement annuel, je n'effectue qu'une relance annuelle à mes abonnés. Dans le dernier numéro de l'année, je mets une feuille de réabonnement et les abonnés me l'envoient pour recevoir les numéros de l'année suivante. C'est autant d'économisé dans des frais de poste et de relance! Ceci n'est guère négligeable car nos abonnés se trouvent dans 32 pays différents.
Au début, le bulletin de réabonnement était broché dans la revue. Une année, l'imprimeur l'a oublié. Du coup, nous avons été obligés d'insérer une feuille à part. Cela a fait grimper encore plus notre taux de réabonnement. En plus, le système d'une relance annuelle facilite énormément ma gestion. Je n'ai pas à gérer différentes périodicités d'abonnement. Et, comme cela se fait en fin d'année, je remplis ma trésorerie pour l'année suivante!
Je n'ai jamais eu de problèmes avec ce système mais j'avoue qu'il n'est pas envisageable pour tous les éditeurs. Cela dépend de la périodicité de la publication. Avec un trimestriel ou un bimestriel, cela tient la route. Mais je ne pense pas que cela soit viable au-delà de cette périodicité. L'autre petit plus du système, c'est que les abonnés adoptent une logique de «collection» et non pas d'achat au « numéro ». Ainsi, il m'arrive souvent de vendre les archives en « lot » d'une année.
Les autres astuces? Pour continuer à développer la revue qui est passée de 350 pages annuelles avec 350 photographies en 1994 à 440 pages et 800 photographies, j'ai aussi commencé à vendre des ouvrages spécialisés dans le domaine de la minéralogie. J'ai maintenant un catalogue de plus de 115 références, avec des acheteurs dans le monde entier.
GD : Pour vous, quelle est la responsabilité d'un éditeur vis à vis de ses abonnés?
L-DB : Les abonnés sont la raison d'être de ma publication. Je ne pourrais jamais les remercier assez car ils m'ont suivi dans mon aventure. Sans eux, la revue ne peut exister. De manière plus générale, je trouve que l'éditeur doit suivre au plus près les desiderata de ses abonnés afin de les satisfaire. Il doit également pouvoir intéresser un plus grand nombre possible dans le but d'en acquérir des nouveaux. Ce que nous allons continuer à faire!
Visitez le site internet de Le Règne Minérale ici.
Savoir plus ou acheter l'un des livres de Giselle Delsol en français ici.