Based in New York, Kilian is a master of workflow
And will be talking about The Possibility of Experimentation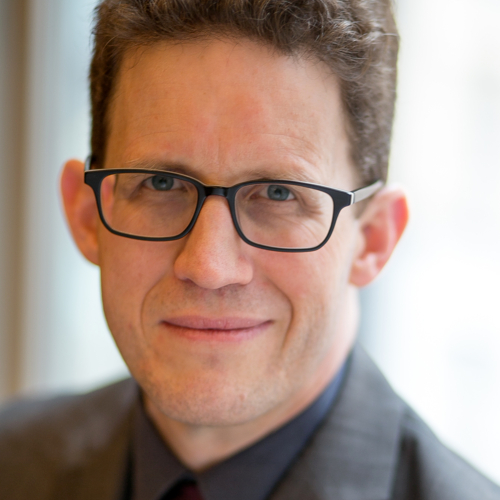 About Kilian
Kilian began his career as the youngest production manager in Rolling Stone history, then moved on to Technical Director of Digital Products for The New Yorker.
In that capacity, he oversaw the transformation of the production department from print-focused cost centre in 1999 to digital-based profit centre in 2011 ($5 million in new annual revenue by 2014) and led the expansion of the magazine from a single weekly print issue to seven digital editions (web, kindle, archive, nook, Audible, syndication, iPad) plus print. Most importantly, he did it all using existing staff resources and without creating burn-out. The New Yorker has since continued this seamless expansion into podcasts, radio, and video.
As Managing Editor for Editorial Development at Condé Nast, he designed and implemented Lean-based Continuous Improvement programmes for more than 20 magazines and departments that led to improved productivity, reduced time to market, diversified employee skill-sets, and increased profitability. He enabled individual groups to save $500k in six months without cutting staff, reduce average delivery from fifteen to seven business days with no additional costs, and double team output over three months without requiring overtime.
What Kilian doesn't know about workflow and how to improve it isn't worth knowing.
About Kilian's Talk
As a magazine publisher, you are the only one who can truly know your audience. But do you really? Is your relationship with your readership based on data… or out-dated first impressions? The possibility of experimentation – collecting data to find out what's really going on out there – can refine and maintain your awareness of your ever-changing community. It can also open up new perspectives about how to reach and serve them. Which can lead directly to more time in the day and more revenue. (Yes, both! At once!) During this presentation you will learn how to define an experiment in publishing and what kind of experiments are right for you. We'll also explore the difference between an internal and an external experiment and how to create a balance. Most importantly, we'll look at how to set up publishing experiments and how to make them dovetail with your day-to-day reality.
---
Connect with Kilian
LinkedIn: Kilian Schalk
Twitter: @PurpleGrayKJS