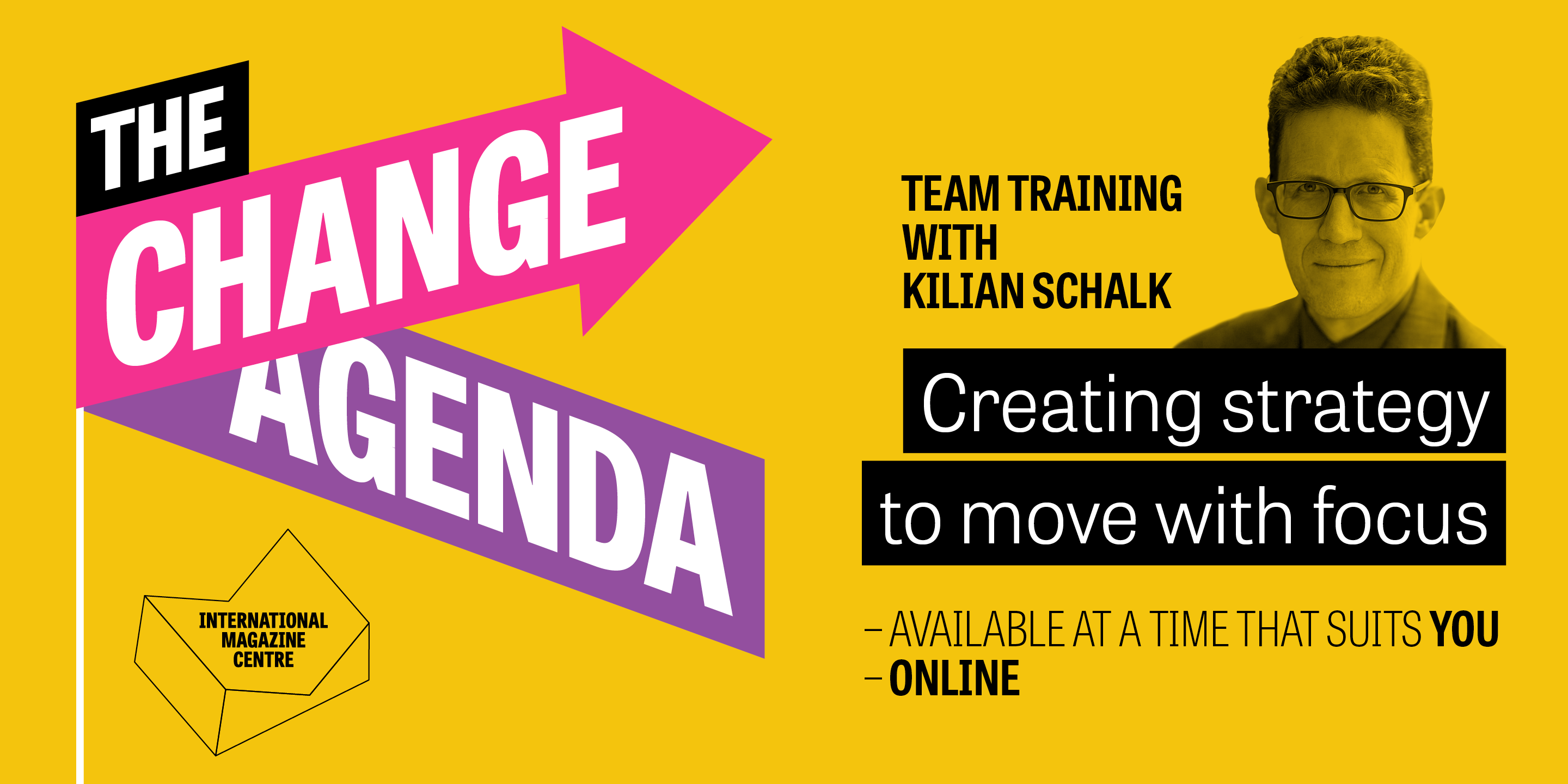 Move with Focus
In today's world magazines compete for attention with every social media post, video game, movie, song and novel ever created… and the most successful magazine teams know they can't be everything to everyone.
So, instead of harder, they work smarter. They develop a strategy and stick to it. They think in terms of universal application, maintain focus, and use audience data-driven products to deliver stories their communities need in the form and channels they want. They move forward with intention, generate reader engagement and revenue on a schedule… and use workflow as an engine of growth.
Is this you?
Would you like it to be you?
Try the Change Agenda
This new short programme is for magazine teams seeking a strategy and structured implementation plan to keep up with today's readers. You may be great at strategising, but find nothing changes. Perhaps you have a lot of ideas to improve your business but can't seem to focus on one path. Are you part of a team that struggles to come together over company-wide projects?
The Change Agenda will help you and your colleagues learn to see your workflow in the context of your business, open up perspectives and clarify priorities, discover the many ways your strategic goals are entwined, and bring your tactics into alignment with your big picture.
Specifically we will
Collect data to inform your strategy
Articulate goals
Align your day-to-day operations with those goals
Encourage coordinated, flexible teamwork
Get everyone on the same page
[Kilian] empowered the team to come up with solutions that worked for us. He guided us without telling us what to do… which is actually a big deal.

Gretchen Crowe, Editorial Director for Periodicals, Our Sunday Visitor, Huntington, IN
---
Who is the programme for?
The Change Agenda programme welcomes any magazine publisher who
Wants to put workflow at the center of a business growth strategy
Wants to align day-to-day operations with strategic focus
Wants to move forward with intention
Wants to develop team-wide flexibility and engagement
Wants to improve collaboration in a remote setting, an office, or a hybrid of the two
---
About Kilian
Kilian Schalk is a master of workflow.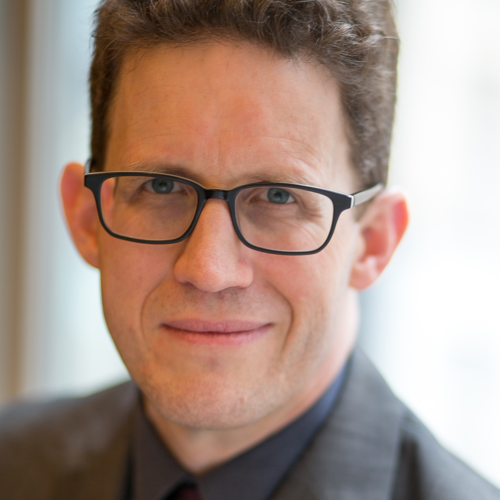 He began his career as the youngest production manager in Rolling Stone history, then moved on to Technical Director of Digital Products for The New Yorker.
In that capacity, he oversaw the transformation of the production department from print-focused cost centre in 1999 to digital-based profit centre in 2011 ($5 million in new annual revenue by 2014) and led the expansion of the magazine from a single weekly print issue to seven digital editions (web, kindle, archive, nook, Audible, syndication, iPad) plus print. Most importantly, he did it all using existing staff resources and without creating burn-out. The New Yorker has since continued this seamless expansion into podcasts, radio, and video.
As Managing Editor for Editorial Development at Condé Nast, he designed and implemented Lean-based Continuous Improvement programmes for more than 20 magazines and departments that led to improved productivity, reduced time to market, diversified employee skill-sets, and increased profitability. He enabled individual groups to save $500k in six months without cutting staff, reduce average delivery from fifteen to seven business days with no additional costs, and double team output over three months without requiring overtime.
What Kilian doesn't know about workflow and how to improve it isn't worth knowing.
---
Need to know
Duration: 2 weeks
Program Overview:
One Introductory Zoom Call with Kilian for each participant (30 minutes each)
Two remote team meetings with Kilian (1 hour each), conducted one week apart
Directed research to collect data throughout that week
Introduction of a dashboard-based system to maintain and monitor progress
Timing: The programme offers flexible timing based on your availability. A link will be sent with your payment receipt to book your slot at a time convenient to you and your team .
Participants: Each team receives Kilian's undivided attention. There's no minimum number of participants. Please contact Nikki Simpson if your team includes more than ten people.
Cost: The course costs £700 per team of up to two, plus £100 per additional participant. Please contact Nikki Simpson if your team includes more than ten people.
International Magazine Centre Patrons receive a £100 discount on the total cost.
Queries: Please contact Nikki Simpson with any queries.