Owning your own time and your own business has its benefits, but talking to the wall, your cat, or more often than not, yourself, is not one of them. Humans need other humans, and without them we've seen people's confidence and mental health plummet.
We set up our mentoring scheme to provide peer-to-peer support for people at all stages of their career, from students to CEOs. But with the urgency to connect there comes a weight of expectation. Not only on us to provide a good match between mentor and mentee, but on both parties to 'perform', or for there to be some kind of 'learning outcomes' – a way to prove that the time is well-spent.
Fair enough, we're all busy.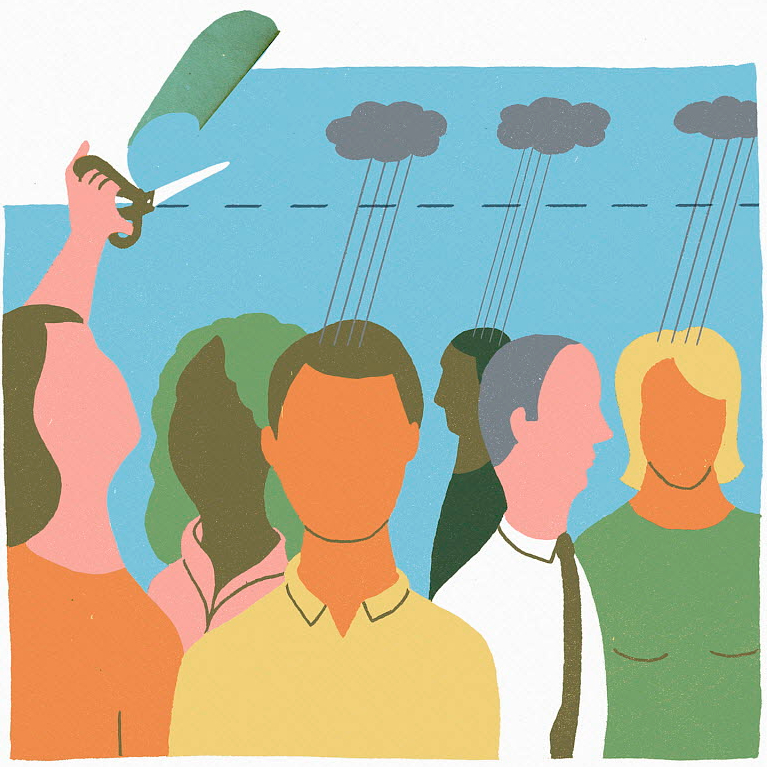 This misses the point though and often comes from the insecurities of the mentor (this is not a criticism, we all have them). One of the most frequent worries we hear is "I'm not sure what I can teach them", or "they should be mentoring me!"
So is this just a poor match? Should we have paired the mentee with someone more senior, more experienced, or – shock* – younger? Maybe.
Magazine conspirators
Or maybe it's time to look at mentoring differently. When people talk fondly about their long-ago mentors, they're often people who they worked with over long periods of time, who nurtured their passion for a subject and helped them to hone their craft. As we get older our passion becomes more defined, our craft becomes an extension of ourselves, we know what we're doing, we know where we're going. What on earth could a mentor teach us that we don't already know?
Ha! How insular, how arrogant. And horror upon horror, perhaps the beginning of becoming stuck in our ways.
Instead, maybe it's time to look at mentorship as just another word for friendship. Good friendships usually have honesty, openness, possibly the conspiratorial exchange of a few secrets, a listening ear, a shoulder to cry on, sometimes just a bit of dedicated time to each other, to know that someone else gives a shit and supports us. Do they all sound like qualities from those fondly-thought-of, long-ago mentors? They do for us.
Old friends
But the business world finds it difficult to cope with the idea of friendship. People are compartmentalised as 'work friends', perhaps to protect ourselves from the idea that we're likely to never speak again after leaving that employment. We prefer to call them old friends – it shifts your mindset from 'we will never speak again' to 'they were a lovely person I spent time with'.
A kind and well-meaning facilitator (and friend) at one of our Hive events asked afterwards "How are we going to get more people to come to these, Nikki? You can't just keep on inviting your friends". This is interesting on two levels – first, that they'd thought everyone attending was a good friend, not the reality that we'd only met half of them before and were just being welcoming; and second, why on earth, if they enjoyed it, wouldn't you want to just keep inviting your friends?
What is the point in life if not for friendship, to nurture those relationships and see them grow and flourish, or fizzle in some instances, but to look back and think of how much you laughed, or cried, or supported someone, or were supported when you needed it?
So if you're about to become a mentor, or a mentee, shift your expectation and imagine the best case scenario – a friendship.
*Not a shock
| Old | New |
| --- | --- |
| Expectation | Open mind |
| Learning outcomes | Growing as a human being |
| Work friend | Old friend |
| What can I get from this | What can I offer |
| What can I teach them | What can I learn |
| Mentor/mentee | Friend |
Top tips for mentors
Practice active listening – the person you're supporting may just need to feel heard
Recognise that seniority has no place in friendship – you're just as likely to learn from them as they are from you
Dig deeper – people are often nervous or insecure and hide it in numerous ways, gently push them to open up about what's important to them
Give freely – if you've agreed to help then dedicate your time with enthusiasm
Set homework so that your conversation continues when you're not there
Top tips for mentees
Be honest with your mentor and with yourself
Think about what would be the dream effect from your meetings and voice this aspiration – it'll help steer the conversation
Acknowledge that new perspectives are good, and they don't have to come from someone who has been where you are
Don't treat your mentor as a go-between for you and their contacts – you're there to speak to them, not to see their address book. They'll offer if they feel it's appropriate
Bring your full attention, make the most of the session and complete any homework
Give it time, friendship is rarely instant
---
Applying for mentorship
The International Magazine Centre's mentoring scheme is open to International Magazine Centre Patrons on our 'Voyager' tier and above. We ask both parties to commit to a one-hour meeting, once a month for four months, but you are welcome to continue meeting afterwards if you feel the relationship is a good one. Email director, Nikki Simpson, to register your interest.
Here's what some of our mentees have said about their mentors
"I was connected with my mentor at a difficult period in my career and have found their help and support since totally invaluable. Their advice over these past few months has given me the confidence to approach things in more creative ways, and new opportunities have arisen as a result."
"In spite of my age and experience my venture into the world of freelancing was a nervous one and my mentor set me at ease, advised without judging, and generally offered support. Her personable nature is reassuring and the shared guidance learnt from her own experience has allowed me to develop my business."
"Thank you so much the International Magazine Centre for pairing me with the best magazine mentor I could possibly have!!"
"Ever since I started freelancing, work has always been a good steady flow of keeping me busy. In fact, too busy, and it all built up to a point I was so confused about where I was going and what my next steps should be. Nikki suggested mentoring and I signed up for it straight away. From our first call, my mentor was so friendly and just listened to me. I realised I had a lot to say about my work, how I started, where I was now and what I would like to do. She asked me questions and those questions lead me to work out the advice I gave to myself. On the last call she said she was proud of me for how I had become stronger in my ideas, she made me realise that things change. Like seasons we move on and adapt."
"We're working on a project – mocking up a potential magazine. It's been a really helpful and interesting mentorship so far and I'm learning a lot."
"I wanted to say a huge thank you for setting me up with my mentor, she's such an incredible force and I've already learnt so much from her."