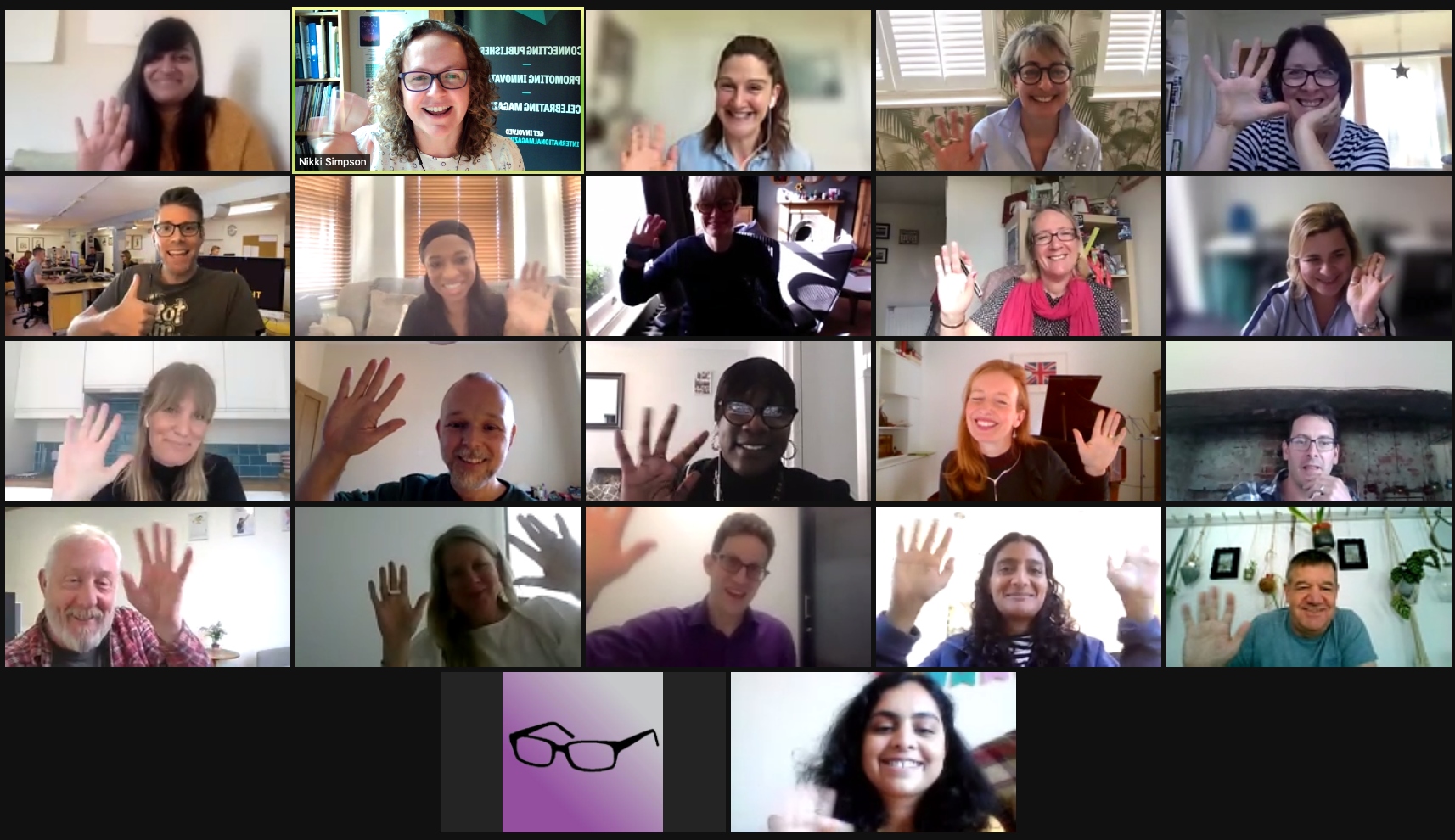 We're delighted to have you as an International Magazine Centre Patron – welcome!
You've made a genuinely valuable contribution to the International Magazine Centre – to the innovation, globalisation and celebration of the international magazine industry. You're amazing!!
If you'd like to join our Patron-only LinkedIn group where we chat, share and solve problems, and revel in the wonder of magazines, just request to join here and we'll let you in asap.
If you'd like to explore the world of indy magazines, sign up to our Stack Magazines offer – an introductory magazine from their subscription service for £1/$1/€1 (normal price £7) – sign up here.
You and your team will now receive free or discounted entry to all our events, check out What's On in the coming months and choose the Patron option at the checkout stage.
If you'd like to join our mentoring scheme, please get in touch and we'll pair you up with one of our amazing publishers – they're dying to help and can't wait to meet you!
You'll now receive:
a 25% discount on all illustrations from Ikon Images – just email our awesome account manager Zoe Gilmour and cc us (so she knows you're a Patron) to claim the discount.
a 10% discount up to £100 with the Newspaper Club – just email them to talk over thoughts and ideas for your magazine and cc us to claim the discount.
a 10% discount on all print with The Manson Group – again, email them to talk over your thoughts and ideas for your magazine and cc us to claim the discount.
We're delighted to invite you to submit magazines to our Licensing Hub, which sets out to create partnerships, networking and pooled resources through the promotion of magazine titles and content available for license across the world. Drop us a line to find out what we need from you.
We can't wait to share bonus material from our training course with you – transcripts of complete interviews, bloopers and full videos from past events. The 21st Century Magazine Publishing course is being created as we speak! Register your interest for more information on our Training Page.
We'll also sign you up to our newsletter with updates, inspiration and magazine wisdom – look out for the next issue coming soon.
A huge thank you for supporting us on our journey, we look forward to meeting you!
Nikki x
Nikki Simpson
Founder and Director