Bella MacDonald is a post-grad Journalism student currently doing work experience at the International Magazine Centre. If you like her work, you can connect with her on LinkedIn – she'd love to hear from you.
---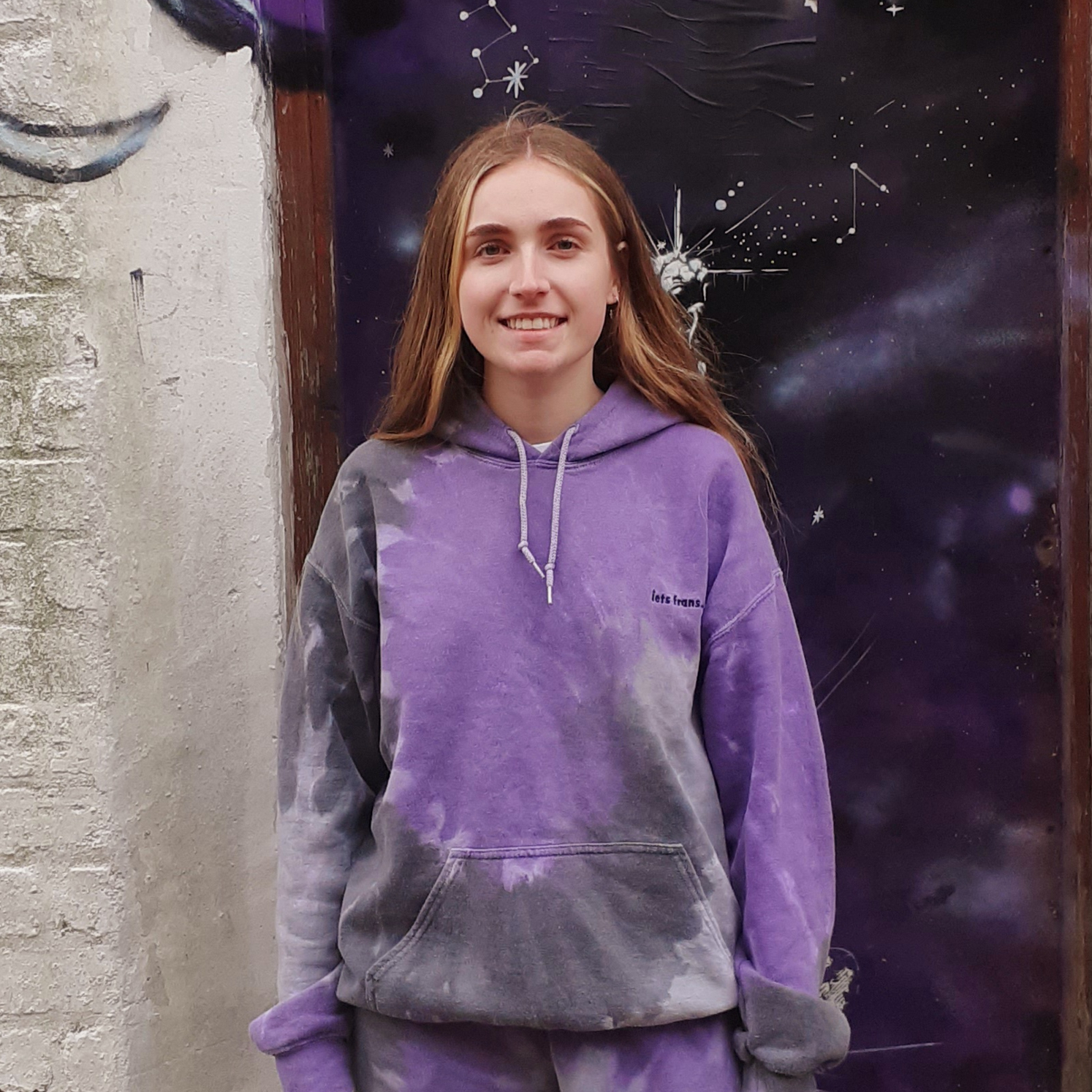 I recently started a four-week work placement with the International Magazine Centre, and it's been a great experience so far (Nikki didn't pay me to say this by the way). I've learned some valuable skills such as, how to transcribe interviews, how to post on Hootsuite and who could forget my daily fix of shorthand practice which I've been loving. (If you can't sense my blatant sarcasm about shorthand this is me giving you a heads up that this is indeed sarcasm)
Despite my growing love for shorthand during the short time I've been on placement I've also had the opportunity to sit in on several interesting conversations with people in the magazine industry and it just so happens that the majority of these very nice people were women.
With most of these chats taking place predominantly with real life female human beings living on Earth, it was only natural that the topic of being a woman and more specifically being a woman within the magazine industry would come up…
I'm going to be honest with you here, I had never really considered feminism in depth until last week. I knew it was something I supported, and I knew that more needed to be done for women in the workplace, but I had never considered on a deeper level than this what I could do to change things.
This is probably because the people around me haven't ever talked about feminism in a direct way. It will come up from time to time, but it is always spoken about in a more tongue in cheek way, to make a bad situation more light-hearted. I don't know if this is generational or more general, but I had never experienced conversations of this nature in a serious setting. Being a part of these discussions and having the benefit of viewing these issues in an industry setting, I began to consider these issues in a more tangible way than before.
A handful of the issues
Over the course of just a handful of conversations over the last week, the idea of women feeling uncomfortable discussing numbers when pitching business, a need to over-apologise and a general lack of support from the system for women, were just a handful of the issues that were raised.
A comment that really stuck with me though was when one woman said that she knew a colleague who had actively decided to stop working with men. Although this did make me chuckle at first, it then made me feel sad that this woman had experienced something that would lead her to this decision.
It's obvious that a change is desperately needed across the magazine industry for women, not only from within these organisations, but also in how women approach the issues themselves. Probably the biggest thing I have taken away from this last week, is how women (including myself) can be really unsure at times as to how to change their own behaviour. We can often feel uncomfortable challenging injustices simply because we are so used to them happening. This is a mindset we all need to actively change.
But I think it's best not to dwell too much on the negative aspects of the magazine industry for women, when there are so many good things happening. In keeping with this more positive focus, I thought it would be best to channel my pursuit into something more positive by celebrating some of my favourites in the women's magazine scene, that I think are doing an incredible job at creating a better environment for women in media.
Girls Like Us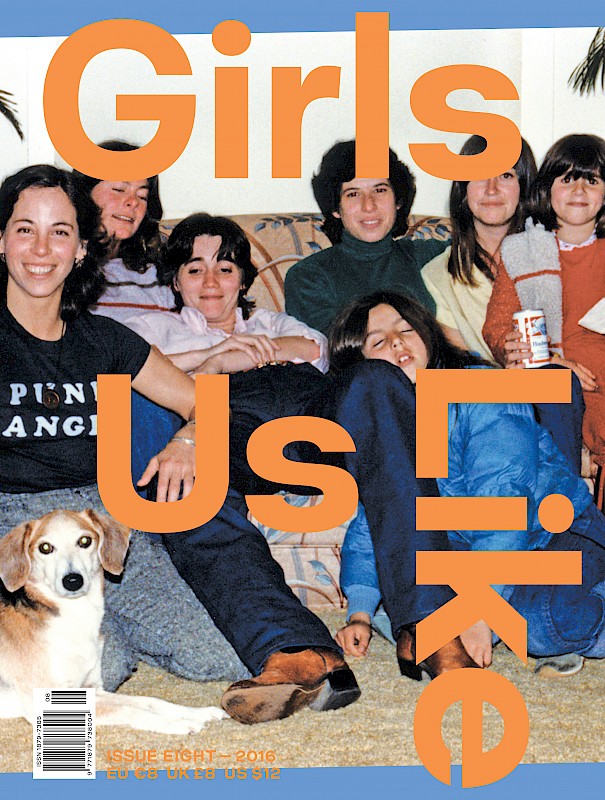 My first pick would definitely have to be the independent European magazine 'Girls Like Us' which focuses on 'turning the spotlight on an international expanding community of women from all genders within arts, culture and activism.'
What I love so much about this magazine is how it uses a combination of different writing styles and formats to talk about a different theme in each issue. One month there will be personal stories about family or body image and the next there will be essays on the economy or politics, all from a female perspective.
Another amazing aspect is how it often centres its issues around the stories of real women and their own experiences. An issue I particularly enjoyed was called 'Work' and focused on telling the inspirational stories of several women and how they reached their goals. The next issue then focused on 'Play' and the importance of taking time out from work to live in the moment and again focused on the personal accounts from women from all walks of life, which was such a nice contrast to the previous issue.
These issues were great as they reminded me that even though it can be difficult being a woman, it can also be incredibly rewarding and fulfilling too. If you haven't checked 'Girls Like Us' out before, you definitely should, you won't be disappointed!
The Art of Being Women

The next magazine I just had to mention is the 'The Art of Being Women', an online publication which strives to celebrate femininity, whilst also recognising the struggles of being a woman.
What is so great about this particular magazine is its ability to capture the more universal aspects of being a woman, as well as providing a more personalised dialogue through providing advice on how we can each develop our own personal growth along the way.
One feature which stands out here though was the short yet insightful piece on period poverty and what we can and should be done in the future to eradicate this issue entirely.
The Art of Being Women magazine approached this topic admirably through using a combination of facts and straightforward language to make their presentation of this important issue accessible for all. Through creating this accessible environment, the magazine is helping more women and men to be more informed as to the injustices that still exist for women across the world today.
She Shreds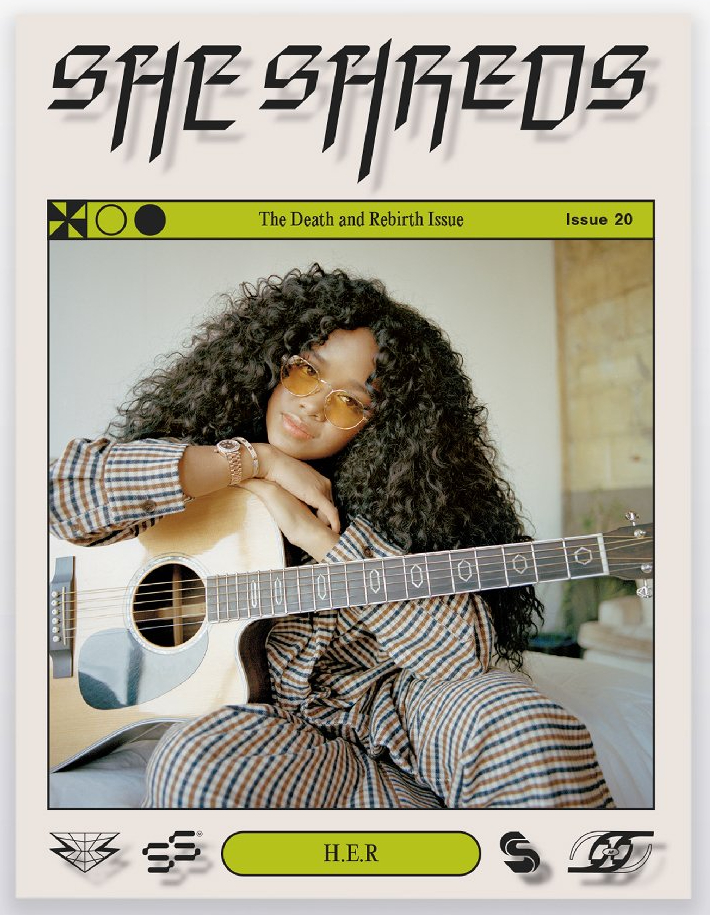 Finally, (and by finally I am by no means implying that there are only three great women's magazines, there are loads) The third magazine in my list is 'She Shreds' Media. This music magazine is dedicated to female guitarists and bassists and aims to empower and promote inclusiveness for women in music.
The magazine is great for lovers of all things music, whilst also helping to place a focus on the positive impact that women have had in music throughout the decades. This is an incredibly important message as it shines a light on women in the industry who may have previously been overlooked by their male counterparts, particularly in the rock music arena for female artists and musicians.
One feature that I really enjoyed was learning about the top seven black female guitarists that were pioneers in music history. It was really interesting learning about these amazing artists and the influence they had in creating a more inclusive environment for women in the scene. By continuing to have conversations such as this, we can remember the positive change the women before us helped to establish and importantly what we ourselves can do to help maintain and develop this progress.
Well, there you have it, those are just some of my favourite women's magazines at the moment. I think the best way to end things is with something that Anna Bassi, Editorial Director at the Week Junior, said during our interview with her. She said that she wanted to implicitly promote, and support women in the industry at every opportunity and I think she is right.
What we should be doing is continuously maintaining a positive dialogue not only from men to women but between women themselves. Of course, we shouldn't shy away from standing for equality in the magazine industry or within any industry for that matter, but by shining a light on the great work and experiences of women too, we can help to create a positive space in which change can hopefully continue to grow.
---
Bella MacDonald is a post-grad Journalism student currently doing work experience at the International Magazine Centre. Connect with her on LinkedIn – she'd love to hear from you.