Nikki Simpson is the founder of the International Magazine Centre, set up to support publishers, promote innovation and celebrate magazines. You can connect with her on LinkedIn or follow the International Magazine Centre on Twitter, Facebook or Instagram.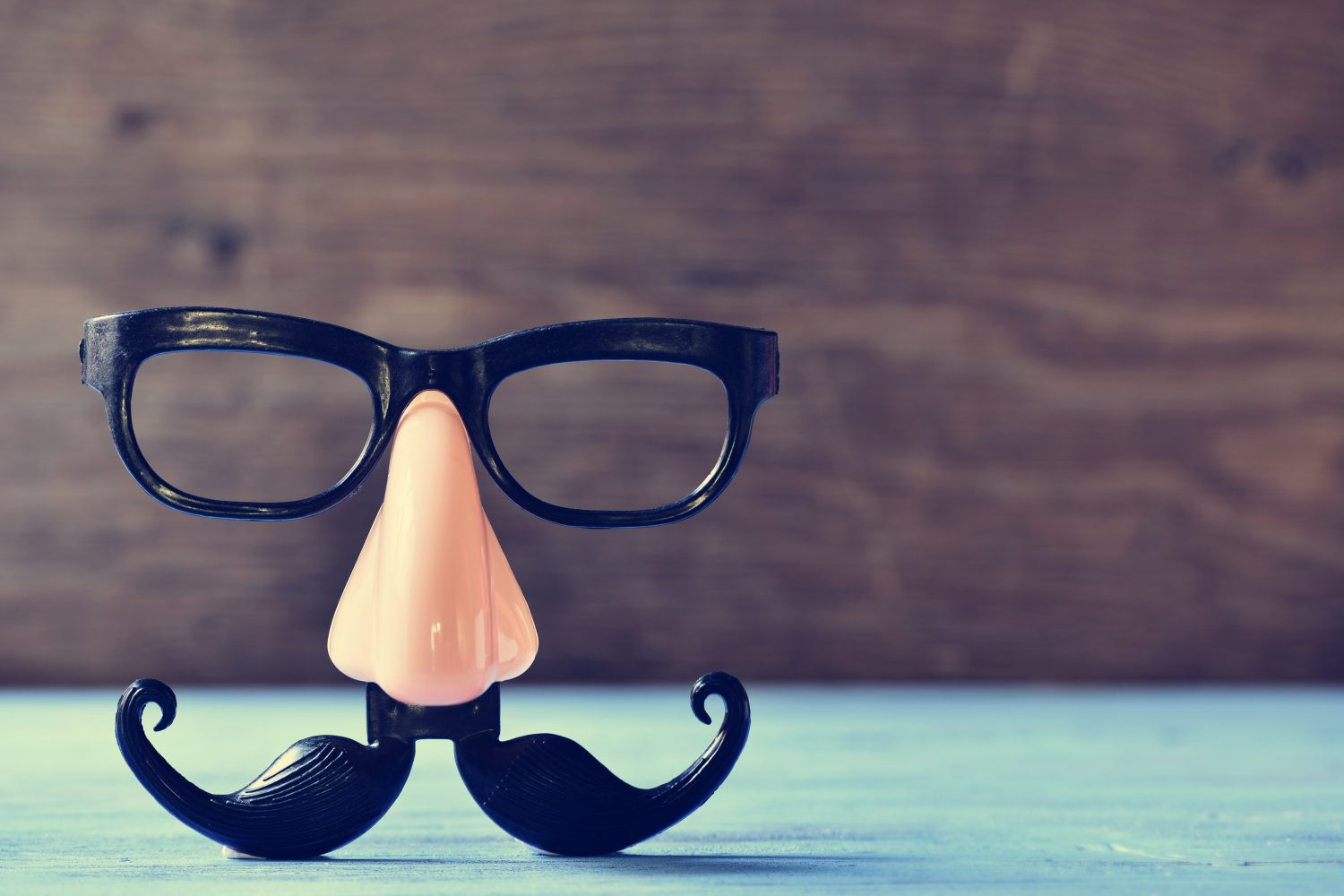 Dealing with imposter syndrome, one magazine at a time
A lot of what we do – and what I love most – at the International Magazine Centre involves connecting people. Sometimes that's one-on-one through our mentoring scheme, sometimes that's as simple as email introductions, and sometimes it's at events like our online Hive events, the most recent of which was held last week.
Hive events are unusual in their format and require a level of trust on the part of every attendee. People are split into breakout rooms of four people, taking it in turns to present a problem to the rest of their group. Once they've bared their soul, they switch off their video and audio, but stay in the room, and listen to their group discussing their problem.
There are lots of reasons why this is good. In addition to being a quick way to solve problems, active listening is my favourite benefit, as I struggle to keep quiet when people are giving me advice. Being flung together and sharing your problems also helps to form quick and lasting friendships, as you all suddenly know a lot more than you normally would about these complete strangers – in essence, you trust them, and they trust you.
But baring your soul and trusting strangers is hard
In advance of every Hive, we have what were previously excited-to-attend delegates contact us to say they can't come, because Imposter Syndrome has gotten the better of them. Sometimes I manage to talk them round, either by chatting over the problem they plan to bring or introducing them to the facilitator of their room in advance. Often people think they need to bring a rocket-scientist level of problem to the group – or that others will expect them to offer solutions of the same level – and so become a bit more relaxed when they hear the problems that have been brought in the past.
This ongoing theme of thinking you have to be better than you are, and anxiousness around strangers, seems to be universal. I know I've felt it many times. But what is even more common, is the idea that nobody else is experiencing it.
In an article from White Light Media from their White Light's Got Issues series, author and imposter syndrome expert Valerie Young says that 70% of people will experience imposter syndrome at least once in their lives, characterised by feelings of inadequacy. But says "maybe we should be studying the other 30%. Because the other end of the continuum is narcissism, where you don't know your limitations."
Well that helps a little – nobody wants to be a narcissist – but doesn't fix the problem.
Words are powerful
The internal dialogue of someone with imposter syndrome seems to drive the most anxiety – words are powerful and how you speak to yourself matters. I asked one of our Hive facilitators, Mary Hogarth, for her tips, and one that stood out for me was "Remember that if someone behaves badly to you, then the problem is theirs, not yours." Good advice and, for me, put some pretty brutal conversations into perspective – thanks Mary.
But what if you're the one behaving badly to yourself? If you wouldn't say something to your best friend, why would you say it to yourself? More to the point, what advice would you give to your best friend in the same situation?
If you're at the start of your career it's easy to think that the world of work is full of intelligent people who know what they're doing. Add that to a sense of competition from your peers, stress over coursework or exams and anxiety about where life is going to take you, and it's a perfect storm for feelings of inadequacy.
Is fighting imposter syndrome just a matter of looking at things differently? Maybe, but having those same conversations go round your head over and over certainly doesn't help.
Every time I speak to a publisher about student input, they're enthusiastic. People without the industry experience can see things from a consumer perspective, so are of massive help to most. Students also bring a lot of transferable skills – so many have worked in hospitality and retail, which are physically demanding jobs requiring endless patience with consumers.
In many instances, a work ethic in itself is what employers are looking for – they know they can teach you the skills you need as long as you're bringing enthusiasm and a passion to learn. As a friend once said: "you'd be surprised how much value employers place on just showing up on time every day".
So maybe showing up is the way to fight it. Showing up at every opportunity – for the work experience, for the networking event, for the mentoring, for the volunteer role, for the paid job that you think isn't exactly what you want to do – just keep showing up.
Sadly imposter syndrome doesn't die with age
What interests me most about magazine publishers is that imposter syndrome seems to occur most, or be discussed most, in people working for or running SMEs. Those are obviously the companies I speak to most, but I think it goes beyond that. I've spoken to many magazine publishers with established print titles, a great digital presence and the respect of their community, who say things like 'oh I'm not really a publisher'. People with multiple magazines, concerned that they don't know enough about publishing to be able to help other people. As Kilian Schalk, another of our facilitators at the last Hive, said to me afterwards – "they think they don't know what they're doing, but they know it cold!"
That's the advantage of running your own business. You know that business inside-out. You've built relationships with your suppliers, your advertisers and most importantly your readers – you're the one connected to them, you're the one who knows if something goes wrong, you're the one who cares when something goes wrong.
Yes, larger publishers have built the specialist skills across many different departments, but the bigger you get the harder it is to know the whole business. And small publishers have an incredible advantage that corporates cannot match – they can be as nimble as they like! No meetings to talk about meetings, no chain of 20 people to agree a route to take, no trying to ensure 100 stakeholders are in on the conversation. SMEs can just make the decision – and do it.
SME inadequacy
So why do so many people running small businesses feel inadequate? Why do so many people aspire to work for a large company? Is it the money, or the potential for it?
What brought you to magazine publishing first – was it the money? Or was it an interest for your subject, a passion for your community, a love for design or writing? For most SMEs I speak to, the money is very important, but is secondary to their love of their magazine – which is fortunate because we pour our hearts, souls and all our spare time into our businesses.
Remember this then – recognise that we're all in it because we love it. We all want to do better, but that takes learning, and one of the best ways to learn is to ask others for advice, support or guidance. We are all learning, no matter what stage in life we're at. Feel proud to be passionate enough on a subject to want to learn, be proud of what you've already achieved, be proud to be an SME.
---
Here's some advice from others who experience imposter syndrome, or have seen it in their colleagues.
I start every presentation I give with my 'imposter syndrome slide'. It's basically a list of the publications I'm proud to have written for or the events I've spoken at, a reminder that I've done some cool stuff and got the right to be there. I tell the audience that the slide is for me, not them. I think it helps me connect, less of a presenter more a co-conspirator. Also, not sure who said it, but… 'anyone without imposter syndrome is likely to be a total *$@!'
Peter Houston, Flipping Pages Media
I write down all my 'achievements' or just things I'm proud of in a list – that reminds me how capable I am.
Grace Balfour-Harle, Beano
Don't (or try not to) compare or assume about others in your field or in the room. You have your skills, ideas, expertise, drives and passions and no-one else will see things quite from your base point (that's all our superpower). One of the big 'whooaa' moments for me was being told to remember, 'you do not need to be an expert all of the time, whatever you are working on or attending, you are contributing'. Translated, we always have something to offer! For me the big change and helping my imposter syndrome subside is, keep showing up. Go to events, push yourself past the fear and uncomfortable feeling, it gets easier and will build your confidence. Keep learning and developing yourself, keep filling up your energy cup with what you are passionate about and interested in and don't try and be anyone else but you.
Heather Pownall, Heather's Media Hub
Be sure of yourself, you're far more capable than you give yourself credit for. Everyone feels the same way – even if they seem really confident, they're all insecure too, they're just better at hiding it.
Bella MacDonald, Robert Gordon University
I give my imposter syndrome a name – Addy, don't ask me why – so if my inner critic kicks in I can tell her to fuck off!
Joanna Cummings, Knit Now
This is a huge problem, I see in clients, colleagues and students. My advice would be to focus on building expertise so that you have a depth of knowledge that can satisfy any challengers. Thing alongside a passion for your subject, that will give you the confidence to share your unique skillset. And everyone has a unique skill. Also remember that if someone behaves badly to you, then the problem is theirs, not yours…
Mary Hogarth, The Magazine Expert
I don't think there is anyone that doesn't get a bit of imposter syndrome at some stage. Starting out as a young female B2B mag editor for a very male-dominated industry, I felt it *often*. I think showing that you are interested, engaged and want to learn what you don't know is a good way to overcome it – because ultimately others want to share what they know (or at the very least talk about themselves). On the other hand, there's something nice about being underestimated and surprising people!
Lyndsie Clark, Targeted Media Services
Try to remember all the good stuff you've done. When I feel low or wonder what on earth am I doing with my life, I listen back to a podcast interview I did with Media Voices and it makes me think 'who's that really passionate person talking about magazines?'.
Nikki Simpson, International Magazine Centre
---
Nikki Simpson is the founder of the International Magazine Centre, set up to support publishers, promote innovation and celebrate magazines. You can connect with her on LinkedIn or follow the International Magazine Centre on Twitter, Facebook or Instagram.