Once a month we invite our Patrons, magazine publishers and enthusiasts to guest-edit our fortnightly email newsletter. The aim is to inspire others with magazine-related content, connect Patrons and build our community so we can learn from each other.
This month our guest editor is podcast producer and creative director, Christopher Phin. If you like what you read here, connect with him on LinkedIn or say hi on Twitter.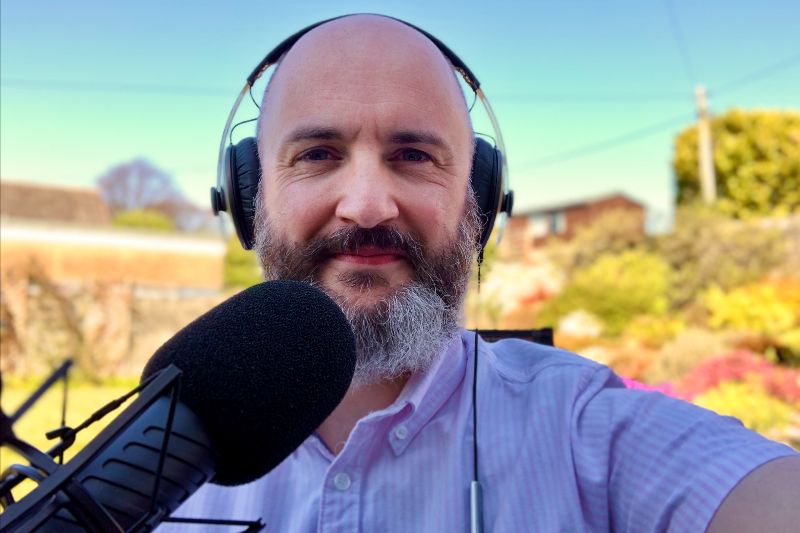 Tell us about yourself
Hello, I'm Chris! I started my career in publishing deep in the bowels of Dennis Publishing's offices 30 Cleveland Street back in 2002, working on MacUser magazine. I moved to Bath to work on MacFormat, launched the innovative Tap! magazine in both print and fully native iPad app, and left as Editor-in-Chief of the Apple group there. I came to Dundee after a period of working freelance to head up a title that had been acquired by DC Thomson, and when that was folded fully into the business, I started its podcasts channel, which is now more than a dozen strong.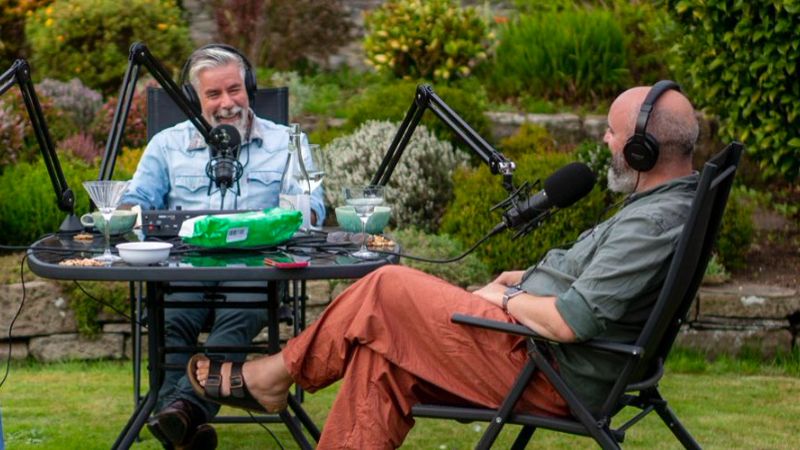 What's on your mind?
In August, as part of its ongoing transformation, DC Thomson made the role of Head of Podcasts redundant, so I'm trying very hard to stop, regroup and then consider my next move. With a young industry like podcasting, there are no established conventions for how to progress a career, so I'm trying lots of things, including this little video CV.
---
What's the best article you've read this month?
I hope you'll indulge me and let me link to a podcast episode rather than an article. One of my very favourite podcasts is Fortunately from the BBC. It's a great example of how a legacy organisation can allow podcasts to disrupt its output and voice, a great example of how to serve the needs of an underrepresented community (in this case middle-aged women; you might naively wonder why on earth this community is underserved…), and a great example of how decades of rigour in journalism can grant you the ability to do this kind of informal broadcasting so very well.
In this particular episode, Radio 4's Justin Webb is the interview subject, and it's a disorientating conversation. He's so open, so matter-of-fact, so peculiarly un-media for a broadcaster, but what really struck me when I listened was that he would move so quickly from expressing a progressive view to something you'd expect from a dodgy uncle that I'd be nodding along to the first before my brain caught up with what he'd just said. A fascinating character, and a conversation that's still rattling around my head; it's odd to hear an interview that doesn't follow the beats and pattern of an interview.
---
Show us an incredible magazine cover
I really love the indie mag Counterpoint. For me it's the very essence of magazine craft, and I love that you often get bonus riso prints in the envelope when you buy a copy; some are hanging on my walls.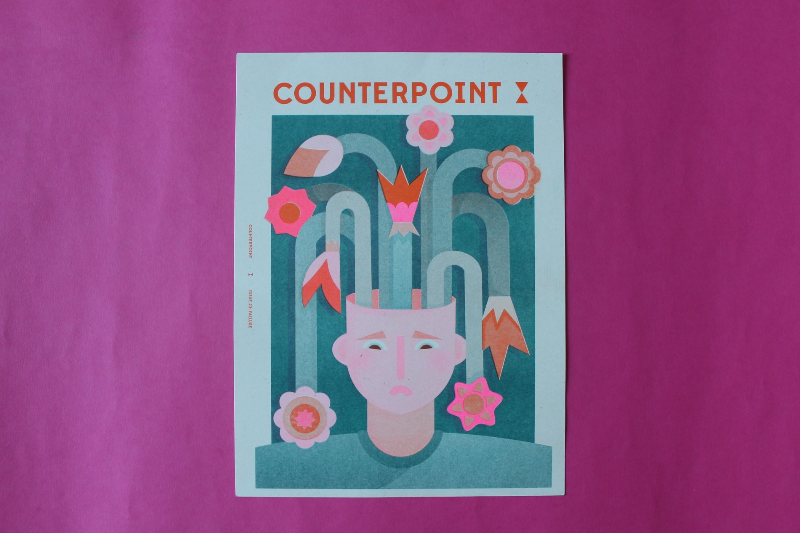 I'll choose the most recent cover, specifically because of a tweet from the team. They said, almost throwaway, that riso colours don't map well to digital, and of course they're right. If you work in RGB and CMYK, you might be used to CMYK previews looking dull and flat next to the lovely jewel-like P3 or Adobe RGB colour space on screen, but of course the inverse can be true too; the vibrancy and crunchiness of something like riso printing has to be seen in real life, not mediated through a screen. It's yet another reminder that for all the opportunities of digital media, neither it nor physical media is empirically better. Both can shine in their own way, and support each other.
---
What's your top tip for publishers?
I have a podcasting top tip for you, and it's not about what mic to buy (a dynamic cardioid), how you make money (sponsorship and native content when you're starting out) or how long it should be (as long as it should be). It's this: have fun.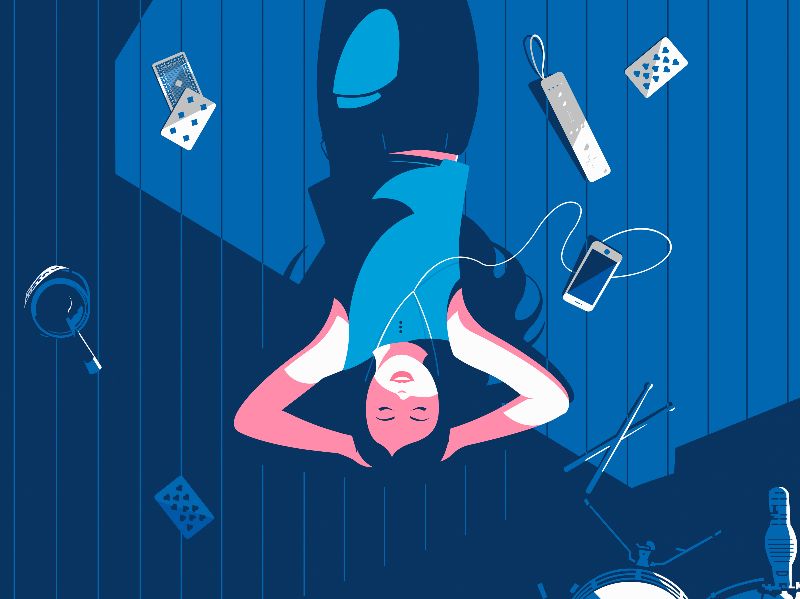 Here's my current philosophy of podcasting: people might come to your show for the content, but they'll come back for the people. This is in some ways a tough ask; as an industry we know how to do competitor analysis, research audiences, and identify niches and commercialisation opportunities, but how the hell do we know if, personally, we're good to spend time with? I think the answer is: you'll never know for sure, but if you believe you're a good, interesting and interest-ed person, just lean into yourself and have fun. Have fun because, hey, work should be fun, but have fun because if you're having fun, your audience will have fun too.
And listen. Really come close because I'm going to whisper this bit. The most important thing about podcasting isn't kit or guests or format or brand reach; it's just showing up regularly and doing it. If you're not having fun, you'll stop showing up. Find the balance that works for you and your audience, of course, but find pleasure in messing up as you record, carefully cultivate in-jokes and silliness that emerges, and find humour and delight even in unexpected places.
As a podcast, you are there for someone often when they're doing something out of obligation – a commute, say, or a chore – and how much better to be the kind of friend who lifts their spirits and makes them connect authentically with themselves. They should yearn for your company as we all yearn for the company of those friends.
Someone might come to you for your topic, but they'll come back for you.
---
Housty, we have a problem
What problem would you like our magazine consultant, Peter Houston, to solve in the next newsletter?

My question is: What's the most surprising thing you've come to believe about podcasting through Media Voices and The Publisher Podcast Awards?
---
Need more of this in your life?
Subscribe to our newsletters here and follow us on social on the links below.