After a few thousand tweaks, I'm excited to say our Licensing Hub is now live, hooray! And we hope you agree it's looking a bit lovely.
We've had an encouraging start with lots of titles signed up in what the ABC would call the Leisure Interest area, so Canals, Cars & Bikes, Gardening and Railway enthusiasts will be spoilt for choice.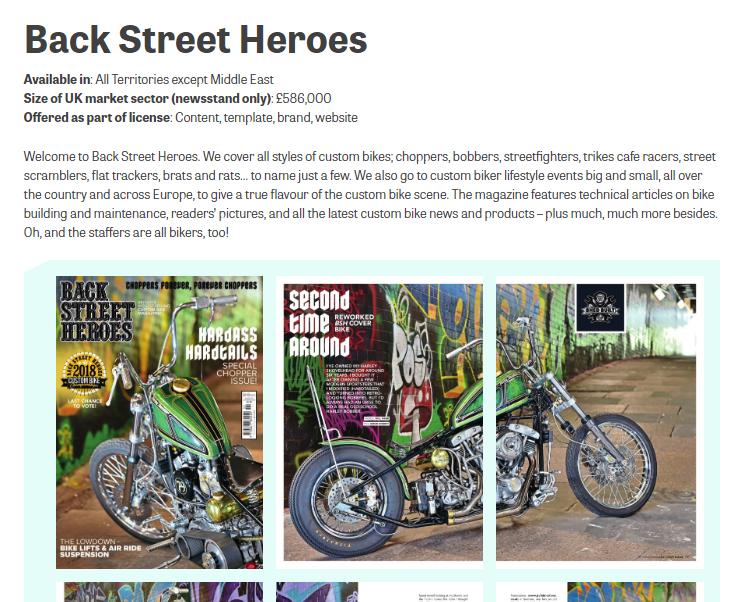 If you're interested to have your magazine listed get in touch – we're promoting the Hub to and through international publishers, magazine trade associations, media organisations and social media.
To be listed we ask for:

Images and a short biog of the magazine;
In what territories the magazine is available for license;
The size of the market in the country of origin;
Details of what is offered as part of the license e.g. events, research, website, content etc; and
Anything else you'd like to include. This is your listing so you can include any content you think will sell it better.