Welcome to Publishing Hub!
Our mission is to provide a comprehensive platform for magazine publishers, offering unparalleled access to our expertise and economies of scale.
As publishers ourselves, we understand the challenges faced in today's competitive landscape. So we've designed a one-stop solution to review and optimise your cost base, with a particular focus on: Remit, Print, Paper, Production, Finishing, and Mailing.
We'll work with you to identify opportunities for cost efficiency and operational excellence. We'll streamline your processes, improve resource allocation, and ultimately help you achieve greater profitability and sustainability.
Calculate your savings
Use our Publishing Hub calculator to see how much you could save by joining Publishing Hub.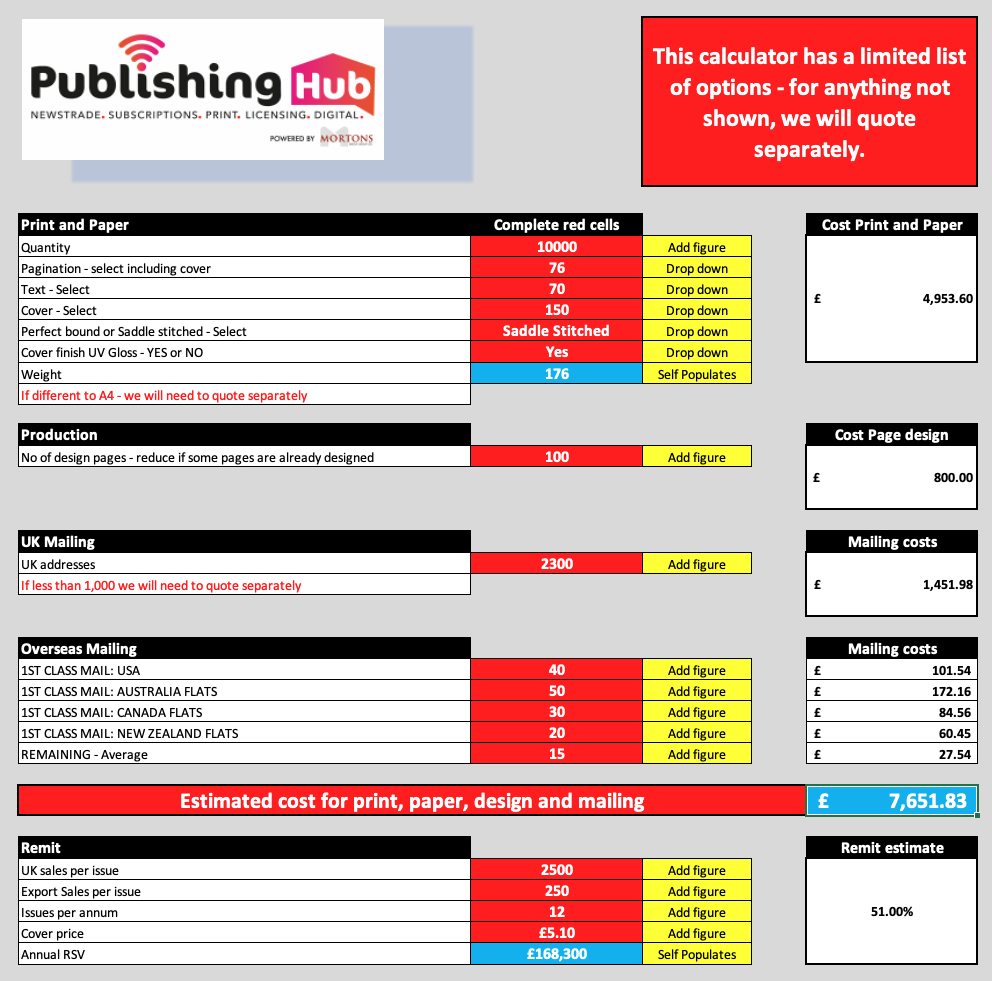 A partnership with Publishing Hub
By partnering with Publishing Hub, you can expect:
Expert Analysis: Our experienced team will conduct a thorough review of your cost centres to identify potential areas for you to improve your processes, and save you money.

Tailored Solutions: We'll work closely with you to develop customised strategies that align with your specific needs and goals.

Economies of Scale: Benefit from our extensive network and established relationships with suppliers, enabling you to leverage economies of scale and access more competitive pricing.

Enhanced Efficiency: By optimising your remit, print, paper, production, finishing and mailing processes, we'll streamline your operations and reduce unnecessary expense.

Continuous Support: We'll provide ongoing support and guidance, continually seeking ways to further enhance your cost management and overall performance.
Contact us
Publishing Hub is dedicated to empowering magazine publishers with the tools and insights needed to thrive in an ever-evolving publishing landscape. Let us join forces and explore how we can enhance your cost centres and elevate your publishing endeavours.
Getting in touch is the first step. Find out more on our website and email Steven O'Hara at sohara@mortons.co.uk or call 01507 529 535 to start the process.