Andy Cowles of Cowles Media is an internationally acclaimed designer and magazine publishing consultant. Here he discusses the impact a magazine's name can have on the reader and the subsequent success of a title.
---
'I'm the face, baby, is that clear', are the opening words to The Who's 'I'm The Face', the flip side of 'Zoot Suit', their first ever single from 1964.

Both songs talk in detail about 'Ivy league jackets, white buckskin shoes' and 'side vents five inches long' – both celebrate the idea that a 'Face' was a Mod tastemaker, someone others copied and looked up to.

The Who went on to document many aspects of the human condition, but the sixties remained the decade that supercharged youth culture, and as a by-product, allowed people to start trying on new and different identities for themselves.

Song titles can mean a lot, but the name of the artist always travels with them. Magazine titles, however, are a very different matter. They can explain frequency and proclaim a point of view, but they always have to stand above the content, delivering expectations and creating aspirations for their audience.

The New Yorker, The Economist and, if you like, The Lady, are definitive articles, fine examples of allowing an audience to reflect a brand's identity as part of their own.

On a smaller scale, Mark Perry's punk fanzine Sniffin' Glue, and Fraser Allen's Scottish football magazine Fitba may have only lasted a few issues, but the intense identity associations of their titles has done much to ensure their immortality.

Bland, generic titles are rarely the last man standing. Company is long forgotten whilst Cosmopolitan keeps on keeping on. Woman & Home is a decent enough magazine, but Good Housekeeping's attitude and point of view suggests a greater longevity.

Which brings us to The Face, now to be relaunched after an absence of 15 years.

Announced a few weeks ago, this news has produced an outpouring of overheated media coverage, suggesting that the magazine was some kind of sacred chalice, changing lives and making stars of all who touched its hallowed pages.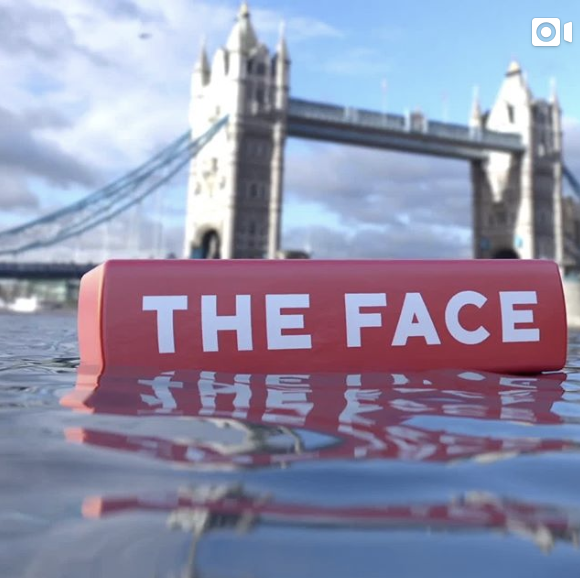 I'm sure that's the case for all the magazines featured at the International Magazine Centre, but what is it gave The Face such an attitude? And how will it make money this time around, given the existence of that thing called The Internet?

The Face was invented in 1980 by the legendary Nick Logan. The first art director was Steve Bush, who skilfully plundered Stern and Paris Match to create, at least for these isles, a fresh look – direct and to the point.

Neville Brody took the design much further – along with some excellent editors, photographers, writers and stylists, it became a joyous moment of being with one's tribe – living as an insider, part of something special.

Paul Gorman's book The Story of The Face has plenty of details about its rise and fall, culminating with the then owner Bauer closing the title in 2004. It then sold the rights to Jerry Perkins, CEO of Wasted Talent for a reported £100k in 2017.

At this stage it had no income, no audience and quite possibly no future.

But if my own experience is anything to go by, there was still value in the brand. Why, even now, do I still have a big stash of Face magazines up in the loft? In my line of work, I throw magazines away all the time, so why can I not let these go?

Somehow, I knew it was important.

Paul Smith thinks so too, as when you're wandering about his high-end shirt shops you now encounter piles of vintage Face magazines. They deliver some kind of mystical cachet to his brand; should you wish to own a copy, they're a snip at just fifteen quid a pop.

This intensity goes way beyond content. It has less to do with what's actually on the pages, as opposed to the values and ideas behind them. In particular, it's all about what sort of person the reader feels like when they're engaged with these codes.

I suggest the intimacy of the title's name has much to do with this.

Today, the six most valuable social media companies are those that are closest to your face or failing that, contain an awful lot of other peoples' faces.

Facebook is number one, obviously. Second placed You Tube is face heavy and has 'You' in the title. Third, fourth and fifth are messaging apps, which are as close to your face as a mobile device will permit. Number six is Instagram, built almost entirely on selfies, much like it's junior sibling, Snapchat.

By comparison, Twitter is way down the list at number twelve. Aside from the bile that's often served up there, the name is just about the delivery method, not the end user's identity. Likewise, much of the content is word-based, more head than heart.

The genius of The Face may well be the very name itself. It's this that allows it to punch above its weight. The title identifies the cover subject as an influencer, but the name also reflects that status back on the reader. It elevates both, making audience and subject one and the same.

So will it work again this time around?

At launch, the Instagram description said nothing but 'Still got it'. The feed started with some groovy animations of the logo (as seen at the top of this post), but then settled down into putting up lots of old content. It was genuinely great work and they've got plenty to choose from, but at heart, it's nostalgia.

When The Independent reported on the relaunch, it suggested that a 'Penchant for nostalgia might just be its USP'. Paul Gorman reports that the title is to have an archive section for 'older fans', but as a branding position for a contemporary magazine that's clearly not going to move the needle.

Nor will just resuscitating the print. It's pretty easy to imagine the new Face as some kind of post-Pop high-end fashion book, stuffed with ads and selling 10k issues a quarter, but again, I suspect that won't really rock Jerry's spread sheets.

No, to see what will happen here we have to look at what Wasted Talent have already done with Mixmag, and will be in the process of doing with Kerrang.

In this 2015 interview, Jerry tells how Mixmag is now all about platforms and channels. And that 85% of their revenue now comes from events and branded content. So it will be with The Face.

Stuart Brumfitt, the new editor, has been recruited from Vice, a branded content powerhouse. Vice's 2.6m Instagram followers may dwarf The Face's 15k, but the ambition to duke it out with, say, Monocle (29k) who also run on branded content, looks entirely do-able.

The challenge will be how to maintain church and state – how to retain a strong sense of independence whilst giving clients what they're looking for. Audiences for Monocle and Vice may not give a damn about how much branded content is mixed up in their stream, but I suspect The Face is going to be held to a different standard.

This is going to require alchemy of the highest order, not to mention clients who will really trust the title to Do The Right Thing.
The new magazine itself is not expected until September, but the website was launched last week (ta-da!) with a fairly conventional mix of fashion, politics and pop culture.
This is where shit gets real. Like a band reforming after a 15-year absence, we now have new material to compare against the greatest hits of yesteryear.
'General interest' is a content graveyard. For a brand to succeed in today's ultrafast media landscape it has to be grasped instantly. With online in particular, there's no space for reflection, it has to communicate its values and it's alignment with audience identity in a nano-second.
Editorial direction will need to be managed carefully. As an original contributor, Paul Gorman's analysis in Creative Review is a bit sniffy in places, but his insight on the tension between the audience need for politics and the business need for 'seasonal fashion cycles' is spot on.
What's more, there's now so many other competitive titles in this space, that the mere fact that Face editors have deemed a story worthy of inclusion will no longer be enough. Curation is important, but the right headline is more important now than it's ever been. Tone is going to be everything. How it looks, reads and sounds mean nothing against how it feels.

---
If you'd like to speak to Andy about magazine consultancy for your business please visit his website or email us for an introduction.