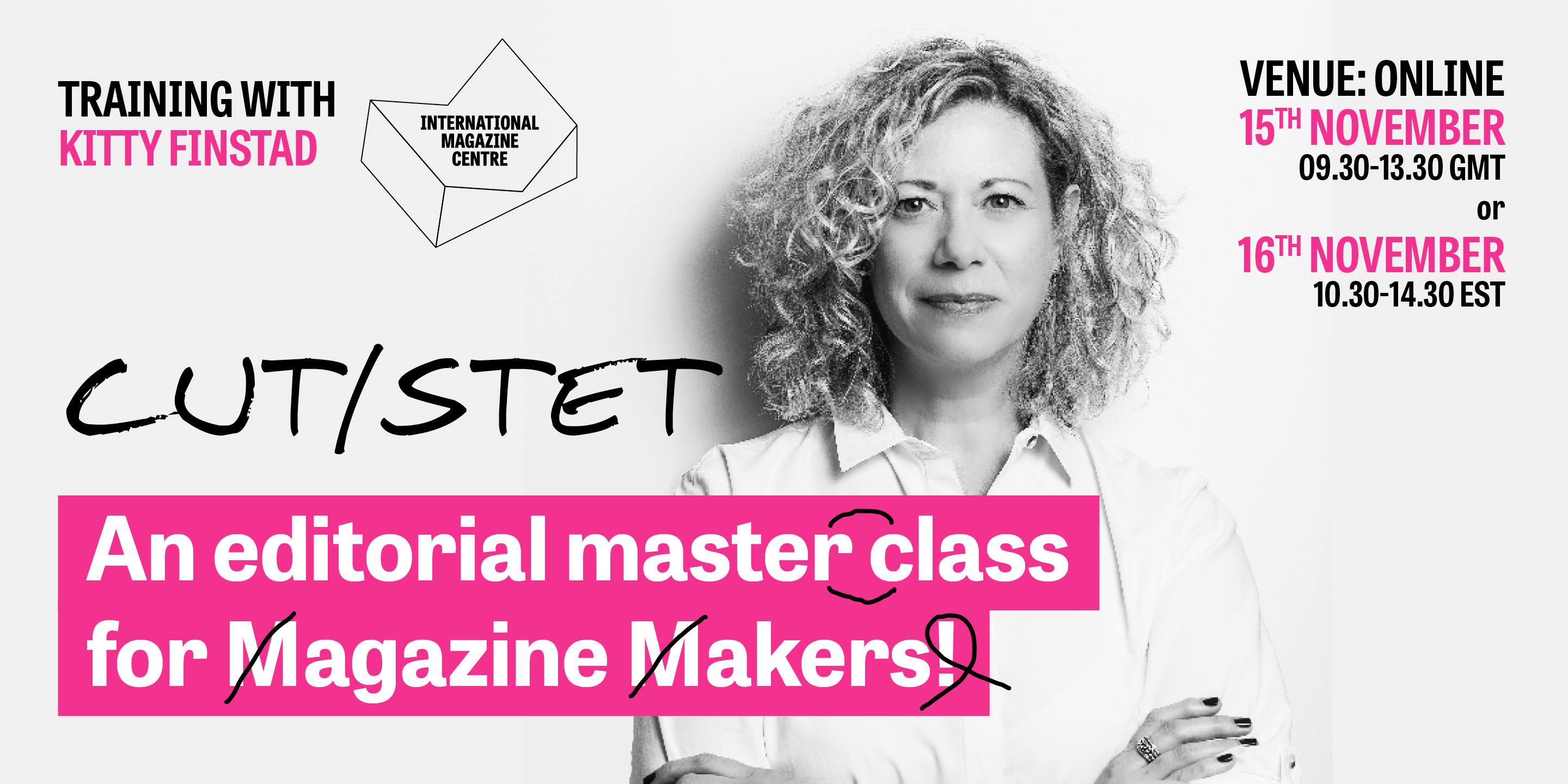 Sharpen headlines. Finesse flatplans. Tighten copy. Kill your darlings.
Join us for this half-day session covering the major plot points of magazine making, with a focus on persuasive language and how the marriage of ideas, words and design has the power to boost creativity and hook audiences.
Made for editors and creative teams, the training will be offered twice to allow for different time zones, and includes a personalised one-to-one follow-up 30-minute consultancy session in 2023, bookable after the course.
We'll cover the essentials and the esoterica of
Tone of voice
The art of the headline – on every platform
Why captions really, really matter
Why flatplans are your friend
Why sub-editors are more powerful than AI bots
How to win readers and influence your peers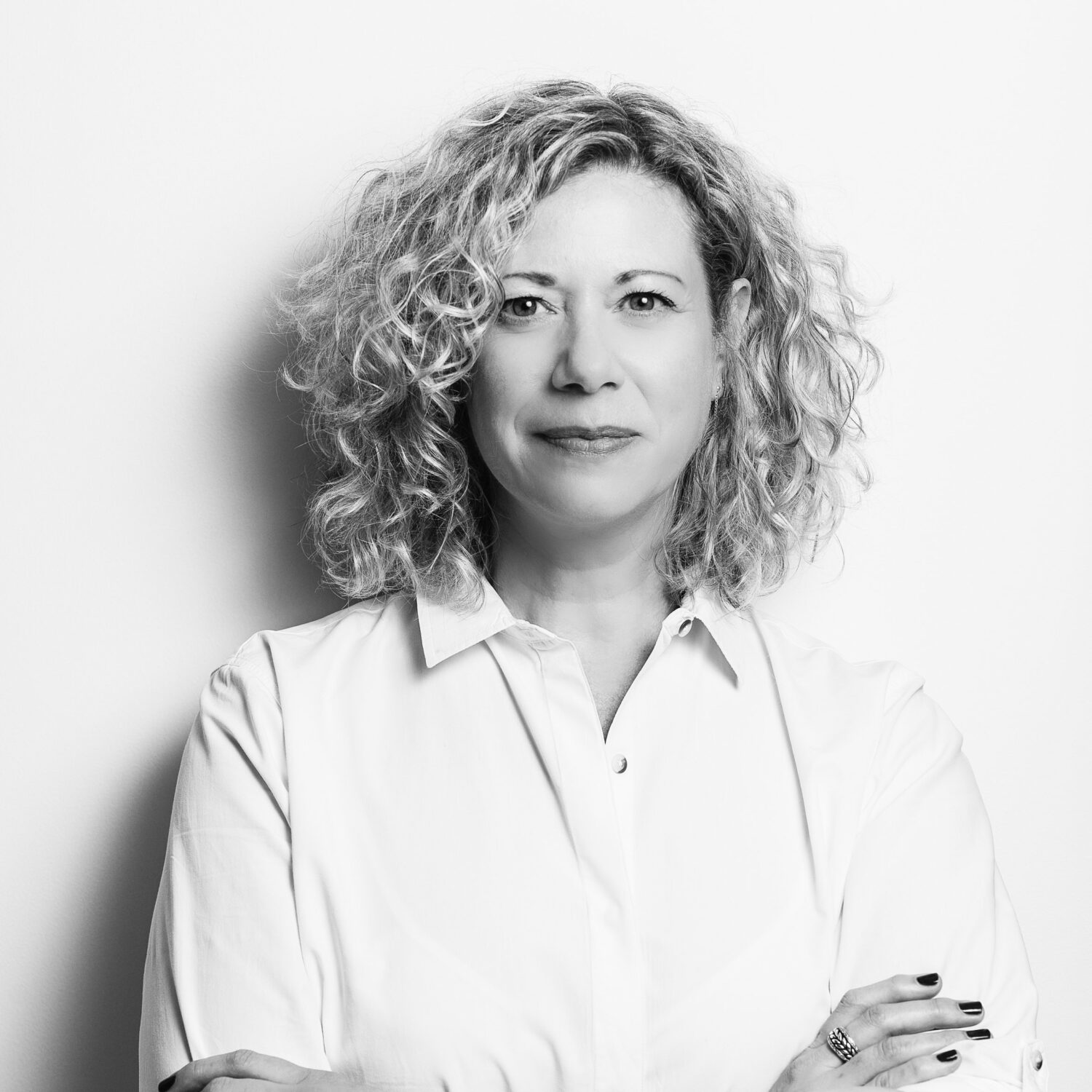 Join course leader Kitty Finstad – editor, writer, content director, sub-editor, unashamed generalist – for four hopefully fun-filled hours of magazine joy.
We'll look at best-in-class examples from the past and present. Do a few practical exercises to work the editorial muscle. Share work and critique – with kindness – participants' chosen work. Debate the roles of photography, typography and illustration. Discuss why this paragraph doesn't need to be filled with semi-colons and Oxford commas. Or complete sentences. And why punctuation still matters. Still? Still!
What will the takeaways be?
Deeper understanding of your editorial position, value, purpose.
The confidence to cut, revise, cut, restore.
Checking in on and challenging your instinct
More magazine love
Need to know
Date and Time: We're running this course twice to allow for different time zones.
If you're in the UK 🇬🇧 or Europe 🇪🇺 choose 15th November, 9.30am-1.30pm GMT.
If you're in Canada 🇨🇦 or the USA 🇺🇸 choose 16th November, 10.30am-2.30pm EST.
Both sessions are open to everyone – whatever time suits you is good for us.
You will need:
A laptop or desktop – Zoom version 5.9.1 will be used – you'll receive a link and password for the event once you have reserved your place
A notepad and pen
Tickets:
> Full price: £150
> Patrons: £130 (become an International Magazine Centre Patron for discounts on training, free attendance at events, mentoring and more). If you are a Patron and have not already received a discount code please get in touch.
> Pay it Forward: Many publishers are finding it tough at the moment. If you're in a position to do so, we invite you to donate the price of a ticket for someone who would otherwise be unable to attend.
Event Partners
Many thanks to our event partners for their fantastic support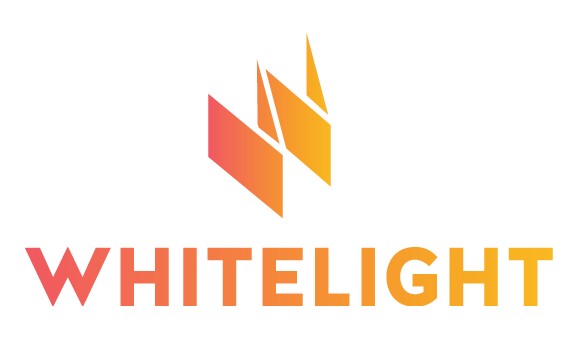 White Light Media is a content agency dedicated to winning hearts and minds. Our work is based on powerful storytelling, beautiful design and close collaboration with our clients. Contact eric@whitelightmedia.co.uk to speak about collaborating on any content projects.