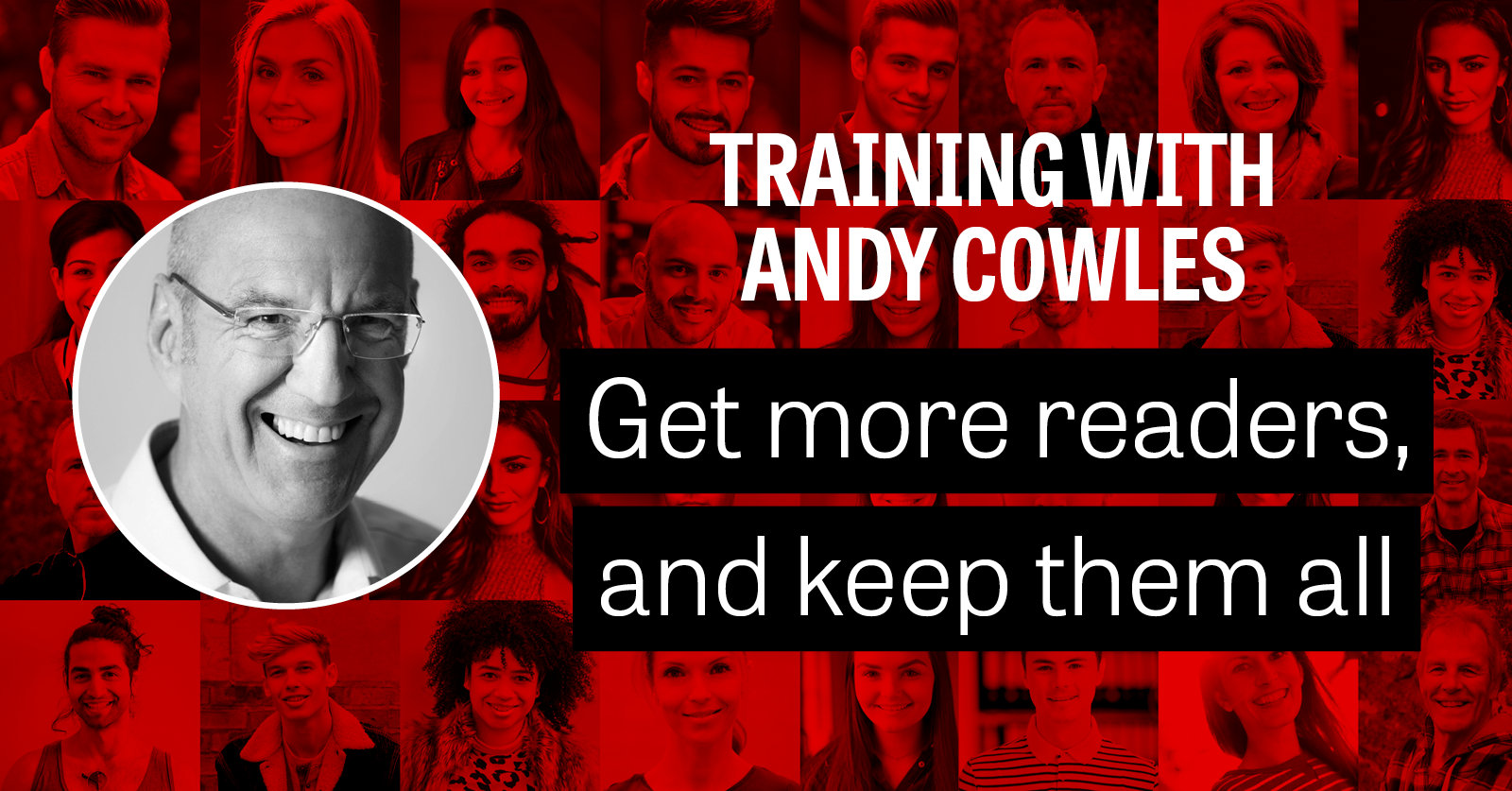 Join us for a matched pair of half-day workshops with award-winning creative director Andy Cowles
7 & 8 December 2022, 9.30am to 1pm GMT
About the course
Magazine media is all about two things – making a great promise, then proving you can keep it. In other words, get more readers and then get them to keep coming back.
This fast-acting two-day workshop will give writers, designers, editors and brand marketing teams the tools they need to create front covers that sell, and the hidden hooks that will build lasting audience engagement.
The sessions are organised around the principles of visual storytelling in print, but the techniques are just as relevant across web, social and PowerPoint. The workshops are highly interactive, with individual and breakout room exercises, plenty of group debate, and lots of Q&A.
This workshop is suitable for anyone responsible for coming up with creative ideas. For businesses where image really matters, these workshops give delegates the confidence to know What Good Looks Like Now.
"Hands down, the best training we have ever had" – Guardian News and Media account director Nikki Hensley
About your trainer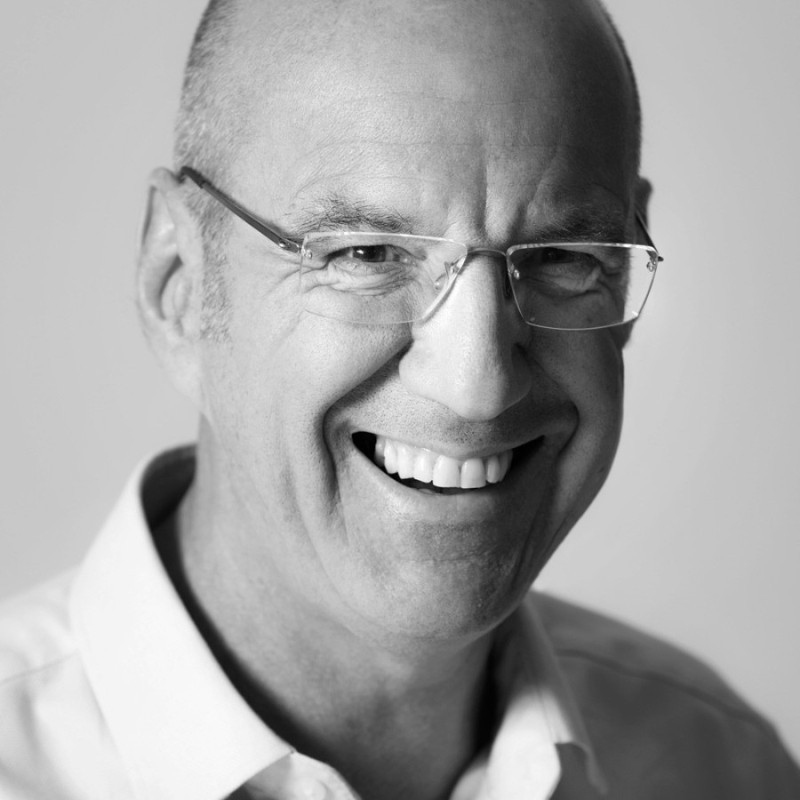 Andy Cowles is a longstanding Guardian Masterclass online trainer and a visiting lecturer on the UAL University Masters programme. He has delivered these workshops for a wide range of clients including ITV, Future, Bauer, Think, Ascential, and Ten Lifestyle Group.
His leadership roles include Editorial Development Director of Time Inc. UK, Creative Director of Mademoiselle for Condé Nast and Creative Director of Rolling Stone in NYC.
Andy has won many media awards, including the BSME Mark Boxer Award for lifetime achievement.
Day One – Covers That Sell
Just three seconds. That's how long your cover has got to make an impression. Get it right and your audience will be engaged by everything that follows.
Across every platform, your front cover can tell your entire brand story – instantly. This unique session shows how to co-ordinate every element to create covers that will drive revenue, inspire your audience, and ultimately, make your brand famous.
"That was really useful. Thank you so much, the team were thrilled and clearly learnt a great deal" – Anthony Thornton, Content Director of Ten Lifestyle Group
Day one course content
Winners and losers – A deep dive into the work of your competitors
Positioning secrets – How to flatten the competition
Making it move – When video and motion graphics work, and when they don't
Getting it liked – How to write lines and deliver impact, and value
The law on logos – How to get the best out of yours
Colour impact – Any why yellow needs to be handled like Nitro Glycerine
Stock images – How to pick the winners
Getting it signed off – Why the right people need to see the right things at the right time
Success in action – A step-by-step walkthrough of a winning case study
Day Two – Hidden Hooks
Getting people through the door is essential, but after that you need secret content that will get people to stick around. It's your brand DNA that keeps audiences engaged and makes your story memorable. Recurring revenue wins every time.
Delegates will learn the techniques of visual storytelling – how to create a hidden hook at every turn, and how to build franchises that will become famous.
"Such a brilliant session! The team are still talking about it and we continue to use the material to this day" – Loose Women editor-in-Chief Sally Shelford
Day two course content
Why, why now, why this way? – How to answer the most important questions about your content
Visual storytelling – Why showing, not telling, is the key to success
Secrets of The Wet Dog – How to get your audience to come back time after time
Structured copy – Readers can't wait to bail out. We share techniques for getting them to stick around
Real-world loyalty – How to earn it, how to keep it
Have a really big idea – And what that looks like in the real world
Hidden hooks Top Ten – And how you can learn from them
Tanks behind the hill – How to surprise your reader and out-flank the competition
Step-by-step – Inside a subscription marketing success story
Need to know
Date and Time: 7th and 8th December 2022, 9.30am-1pm GMT both days
You will need:
A laptop or desktop computer equipped with Zoom
A notepad and a pen
To make sure that the workshop gets as close as possible to your target markets, all delegates will be sent a questionnaire a week or so before the workshop starts. Knowing the needs of the group beforehand will allow Andy to adjust the case study balance so that all requirements can be catered for!
Tickets:
> Full price: £150 for both days (£150 total)
> Patrons: £130 (become an International Magazine Centre Patron for discounts on training, free attendance at events, mentoring and more). If you are a Patron and have not already received a discount code please get in touch.
> Pay it Forward: Many publishers are finding it tough at the moment. If you're in a position to do so, we invite you to donate the price of a ticket for someone who would otherwise be unable to attend.
Event Partners
Many thanks to our event partners for their fantastic support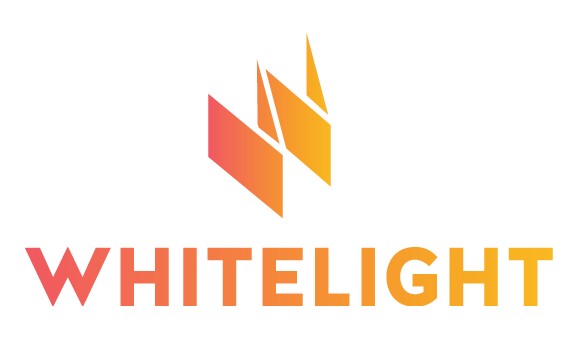 White Light Media is a content agency dedicated to winning hearts and minds. Our work is based on powerful storytelling, beautiful design and close collaboration with our clients. Contact eric@whitelightmedia.co.uk to speak about collaborating on any content projects.