What do you do for a living?
I am an Account Manager at Ikon Images, the curated stock illustration agency.
What does that mean day-to-day?
Being a small business, we all need to pitch-in in lots of different areas. As well as the sales and licensing side of the business, I also keep on top of bits of the marketing.
I love the variety of my job, especially dealing with our lovely clients' needs and also creating our newsletter. The newsletter runs every couple of months and showcases our newest releases – there is nothing I love more than popping the kettle on and emerging myself in all of Ikon's beautiful new illustrations for a couple of hours.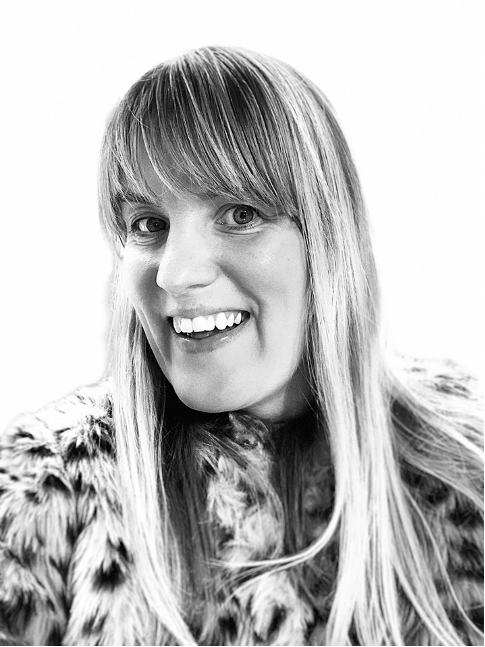 What do you love about magazines?
I come from a family of readers, and ever since I can remember there has been a New Scientist, Observer Magazine or a Which? magazine available to thumb through whenever I might find an idle moment.
I was a fiercely loyal collector of the Beano as a kid, progressing to Just 17, Smash Hits and the NME as I grew up. I have always thought of my choice of magazines as an expression of my identity, the same way one might rep a t-shirt from their favourite band – proudly showing the world what I am consuming (within reason – we all have our guilty pleasures OK?).
My love for magazines has not wavered over the years, but now a busy mother of 2, a magazine is very much a treat. Since the start of the pandemic, I have found myself mostly craving a long train journey on my own with a large frothy latte and a selection of some of my favourite glossy magazines. Bliss. *Googles TransSiberian Railway tickets*
Why are you supporting the International Magazine Centre?
I was introduced to the International Magazine Centre by a mutual connection on LinkedIn, who complemented the illustrations in the Ikon collection and suggested the International Magazine Centre and Ikon would be a great fit.
I looked on the website and immediately saw some of our longstanding clients were Patrons. It was clear that our audiences were pretty much the same people – outstanding magazine publishers with a passion for content and editorial design. What's not to like? We are delighted to be part of such an innovative group, as mad about magazines as we are.
---
Here's three of Zoe's favourite images below – take a look at more of the beautiful images available from Ikon on their website.
Connect with Zoe on LinkedIn.